'Labour has ignored its voters – it is now paying the price'
George Galloway on why he is standing in the Batley and Spen by-election.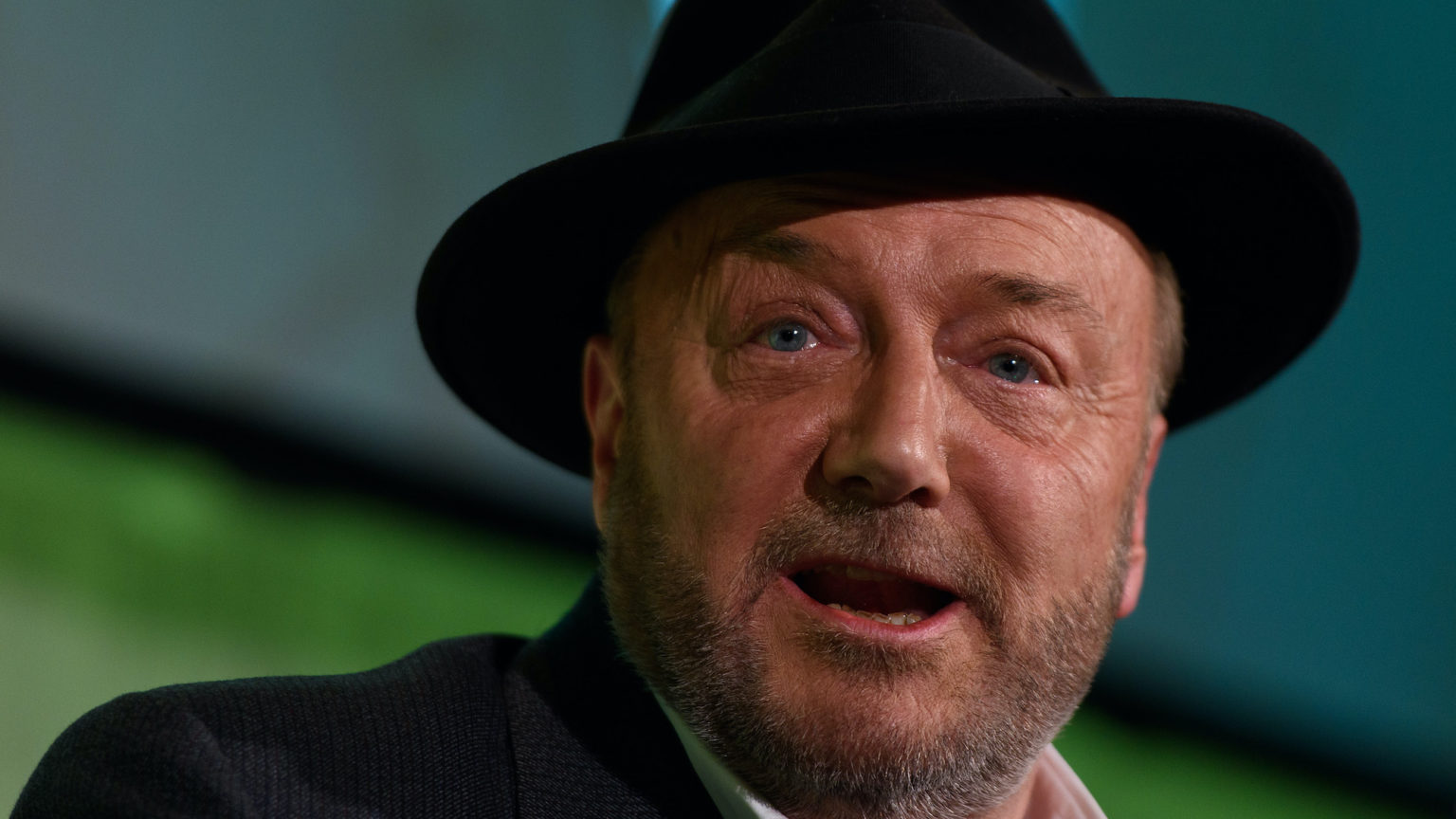 The people of Batley and Spen will elect their new MP next week, in a highly charged by-election. According to a recent poll, the Tories could be set to overturn Labour's majority and smash another brick from the Red Wall. But one man thinks an even bigger political upset could be on the cards. George Galloway, leader of the Workers Party of Great Britain, and former Labour Party and Respect Party MP, is in the running too, and believes he can go all the way. Here's what he had to say:
spiked: Why are you standing in the Batley and Spen by-election?
George Galloway: This place is full of left-behind, ignored, neglected, taken-for-granted people, as is the case in Labour fiefdoms all over the north. Labour paid a big political price for it in Hartlepool, and next week, I promise you, it will do so in Batley and Spen.
The Workers Party is Labour as it should be. We are for the workers. We are people who believe in economically radical politics and in socially and culturally conservative politics, and that's a good fit here, across all communities. We are the ghost of Labour's past, and we are haunting them.
spiked: In what ways has Labour gone astray, and who is to blame for it?
Galloway: How long have you got? It has been going astray for at least 40 years. It's not just Keir Starmer's fault. Labour took a California turn almost 40 years ago. Class and economic policy became less important to Labour and identity politics and wokeness became the mantra.
It has infected both the left and the right of the Labour Party. It's how Corbyn's Labour ended up in the anti-Brexit position that it did. Keir Starmer was the architect of that anti-Brexit politics, and he will never be forgiven by the millions of working-class Labour voters who voted for Brexit.
The process started a long time ago, and it has gathered so much pace that Labour is now the party of the Guardian reader and the ethnic minority. And the ethnic minority here, for a set of very obvious reasons, has now also fallen badly out of love with Labour. That leaves the party with nothing. There are not many Guardian sales in Batley and Spen.
spiked: Do you think there is any hope for Keir Starmer as Labour leader?
Galloway: I really don't. If Labour comes third, he might be gone by the weekend. Having said that, Labour will struggle to get a new leader who is much better. Almost anybody would be a little better, though.
Every country needs an opposition. It's not a democracy if there's no opposition. And on Covid, Starmer has tailended Boris Johnson every step of the way. Starmer has not got an original thought in his head. He is a desiccated calculating machine that has gone awry, and the calculations are increasingly haywire.
spiked: You have been outspoken on trans issues. Is this another area where Labour is out of touch with the public?
Galloway: It hasn't come up in the campaign in Batley and Spen. But if it did, my position on it is quite well known. The Labour Party's infatuation with this issue truly beggars belief. The number of people involved in trans issues must be vanishingly small, yet Labour has embraced what I call trans mania with so much gusto.
It is emblematic of Labour's wider departure from the real world. A man cannot become a woman simply by declaring himself to be so. This nonsense is a massive incentive for working-class people in particular to distance themselves from the party. Labour doesn't really like the British people very much. And the British people are now reciprocating.
spiked: Labour is also out of step with the people over Brexit. Will that play a role in the by-election?
Galloway: It will play up in the predominantly white, working-class estates. There was a massive Brexit majority in Batley and Spen. Labour, with its embrace of little John Bercow, has doubled down on its anti-Brexit stance. Bercow bent every rule, broke some rules and twisted every convention in a Bonapartist attempt to cheat the majority of the British people from the Brexit that they voted for. The fact that Labour is throwing flowers at him speaks volumes. It is still a Rejoin party.
A Labour figure recently attacked me as a Brexiteer. The idea that 'Brexiteer' is a term of abuse is the reason why the Red Wall fell and is still falling. Labour has never gotten over it. And if it could, it would take us back into the EU before you could say Jack Robinson.
spiked: You have been very outspoken over the Israel-Palestine conflict. To what extent do you think you can mobilise the issue to your advantage in the by-election?
Galloway: I'm here because of the feelings of the people in the constituency about Palestine, not the other way around. I'm not the one raising the issue of Palestine – they are.
It's partly about credibility. My Labour opponent joined Labour eight weeks ago, whereas I've been talking about this subject for 50 years. Starmer, by kicking Jeremy Corbyn out of the party and making what he must have thought was a clever pivot towards the Israel side of the argument, has, at a stroke, lost thousands of votes in Batley and Spen. And there are many Batley and Spens.
spiked: You are a critic of wokeness and cancel culture. But when commenting on the Batley Grammar School row, you said the teacher involved should not have shown pupils a cartoon of Muhammad. How do you reconcile the two positions?
Galloway: If you as a magazine wanted to publish one of these cartoons, you would be entitled to do so. But to show it to children in a school without their parents' knowledge is a reckless and unacceptable thing to do. If I had been the MP – I wasn't and this is a mess I will inherit if I win – I don't believe it would have happened. If it had happened, the response to it would have been different and better. It's a mess of Labour's making. The Labour Party and its MP, Tracy Brabin, ran away from it, abandoned the teacher, abandoned the school, abandoned the parents to what happened.
I have a very strong view – and it's not just on this, by the way, it's on sex education as well – that parents must have a say in what their children are taught and the age at which they are taught it. As a father, I have the right to withdraw my children from things that I don't want them to be taught. That's a position that crosses community boundaries.
spiked: How do you rate your chances in the by-election?
Galloway: I think Labour will come third and we will be second or first. It's us versus the Tories. I call on Labour to stand down and stop splitting the vote.
George Galloway was speaking to Paddy Hannam.
To enquire about republishing spiked's content, a right to reply or to request a correction, please contact the managing editor, Viv Regan.