Iran's theocrats won the election, but lost the people
The presidential election shows how estranged Iranians now are from their rulers.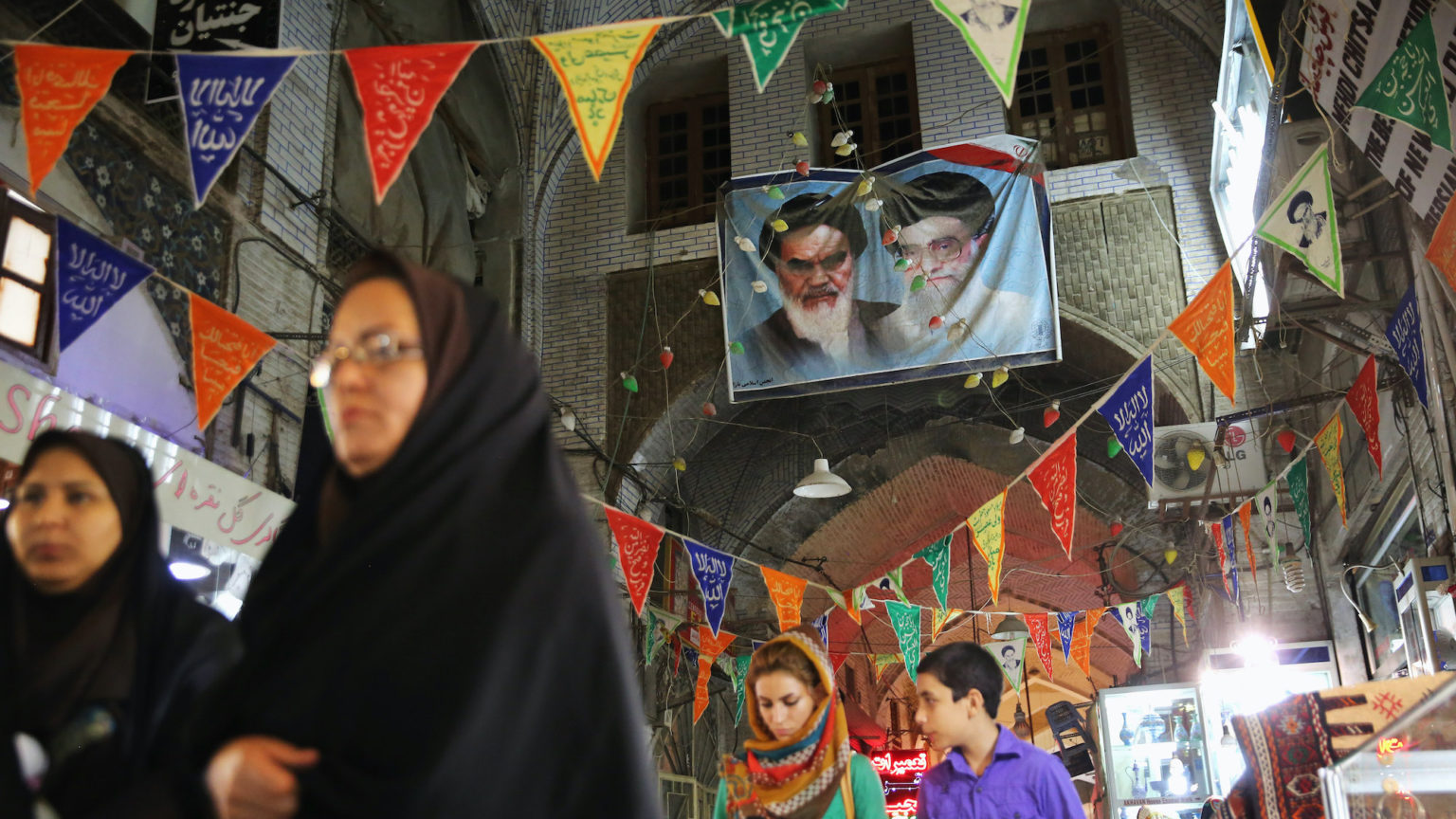 With an impressive 62 per cent of the vote, Ebrahim Raisi's triumph in the Iranian presidential elections looks like a win for Islamic Republic's hardline rulers.
Sporting a black turban to indicate his descent from the Prophet Muhammad, Raisi certainly has the conservative, theocratic pedigree. He studied under some of Iran's most prominent Muslim scholars, including the Supreme Leader of Iran himself, Ali Hosseini Khamenei. And he has since enjoyed a graceless ascent up the ranks of the Iranian judiciary. Indeed it was as deputy prosecutor in Tehran in the 1980s that he attained a certain degree of infamy, after his alleged role in a so-called death commission, which disappeared and executed thousands of prisoners from the Iran-Iraq war.
Unsurprisingly, given his leanings and past 'achievements', he is said to be Khamenei's choice to succeed him as Supreme Leader. This is evidenced by the fact that Raisi's electoral victory was effectively engineered by Khamenei, after the theologians and jurists of the ruling Guardian Council (half of whom are handpicked by Khamenei) barred moderate and / or viable candidates from standing.
Raisi certainly marks a departure from the more moderate approach of his predecessor, Hassan Rouhani. The latter promised on his first election victory in 2013 to 'save the country's economy' and 'establish interaction with the world'. Eight years on, with the country's economy in ruins, and interaction with the world limited by re-imposed Western sanctions and regional antagonism, Rouhani's promises look hollow.
Raisi has made no such promises, opting instead to strike a defiant note. 'The world must know that the situation has changed', he told the international press corps this week. He went on to insist that the US must relax sanctions before Iran will consider re-negotiating any new nuclear deal. If US diplomats were hoping to win new concessions for any revived deal, they would have been disappointed. 'No', was his one-word retort to the question of whether he would meet US president Joe Biden. He might as well have said 'Iran is back'.
So this, it seems, is once again firmly Khamenei's Iran – a nation in which the network of ruling institutions controlled by the Supreme Leader are in political alignment with the elected president and parliament. A nation unified and committed to its harsh vision of an Islamic Republic.
Or is it? The election did consolidate Khamenei's authority over Iran's governing apparatus. Yet, at the same time, it may have actually exposed the decline of his authority over the populace.
The turnout, at 49 per cent, was the lowest in Iran's history of contested presidential elections (that is, since 1979). At the last election in 2017, Rouhani received 24million votes. Raisi received just 18million this time. To portray this as a 'landslide' victory, as The Times did, is to ignore the bigger picture. Not only did over half of Iranians not vote at all, but also 3.7million voters actively spoiled their ballots – incredibly, spoiled ballots came second in the poll, comfortably ahead of those other candidates the Guardian Council had allowed to stand.
This is not an election that demonstrates the clergy's grip on power. In fact, it shows the extent of Iranian civil society's estrangement from its rulers. Raisi may have comfortably won an effectively rigged election, but Iran's theocrats are losing whatever popular legitimacy they once had.
As telling as the record low turnout and huge number of spoiled ballots are, they are not surprising. Since Rouhani's second presidential term began in 2017, diverse sections of Iranian society have become increasingly disgruntled with Iran's repressive and corrupt rulers.
Iranian women bravely protested the compulsory hijab law in early 2017. Then, a few months later, the Iranian working class took to the streets in the very conservative cities and towns that the Islamic Republic traditionally thought of as its support base. They weren't after small-scale reforms either; they were chanting 'Death to the dictator'. As they were again in November 2019 when, prompted by the government's sudden decision to raise fuel prices by 50 per cent, protests erupted not just in Tehran, but also deep into Iran's provinces and other major cities, like Shiraz, Isfahan and Tabriz.
At the beginning of last year, anti-regime sentiment was on full, street-protesting display, after the Iranian military accidentally shot down a Ukrainian International Airlines flight, killing all 176 passengers, including 82 Iranians, before denying responsibility for it. Thousands protested and angrily denounced their own rulers. 'We don't want the Islamic Republic', they chanted, before pointing their fingers at Khamenei, and shouting, once again, 'Death to the dictator'.
Since then, state forces have clamped down on protests and protesters. Amnesty International claimed that over 300 men, women and children were gunned down in the November 2019 protests alone. And many more have been arrested, detained and tortured by security forces.
But this election shows that the growing, if diffuse, anti-regime sentiment has not been crushed by either overt repression or lockdown restrictions. On the contrary, it is now a significant sentiment in Iran.
So, despite Raisi's victory, these are troubled times for Iran's rulers. They remain embroiled in the regional conflicts that continue to beset the Middle East, from Syria to Yemen. And they face a US under Biden that is arguably just as antagonistic towards Iran as it was under Trump. But most important of all, there is considerable evidence to suggest their greatest struggles don't lie abroad at all. They lie much closer to home.
Tim Black is a spiked columnist.
To enquire about republishing spiked's content, a right to reply or to request a correction, please contact the managing editor, Viv Regan.