This self-isolation regime is ruining school life
The government seems to care more about the Euros than children's education.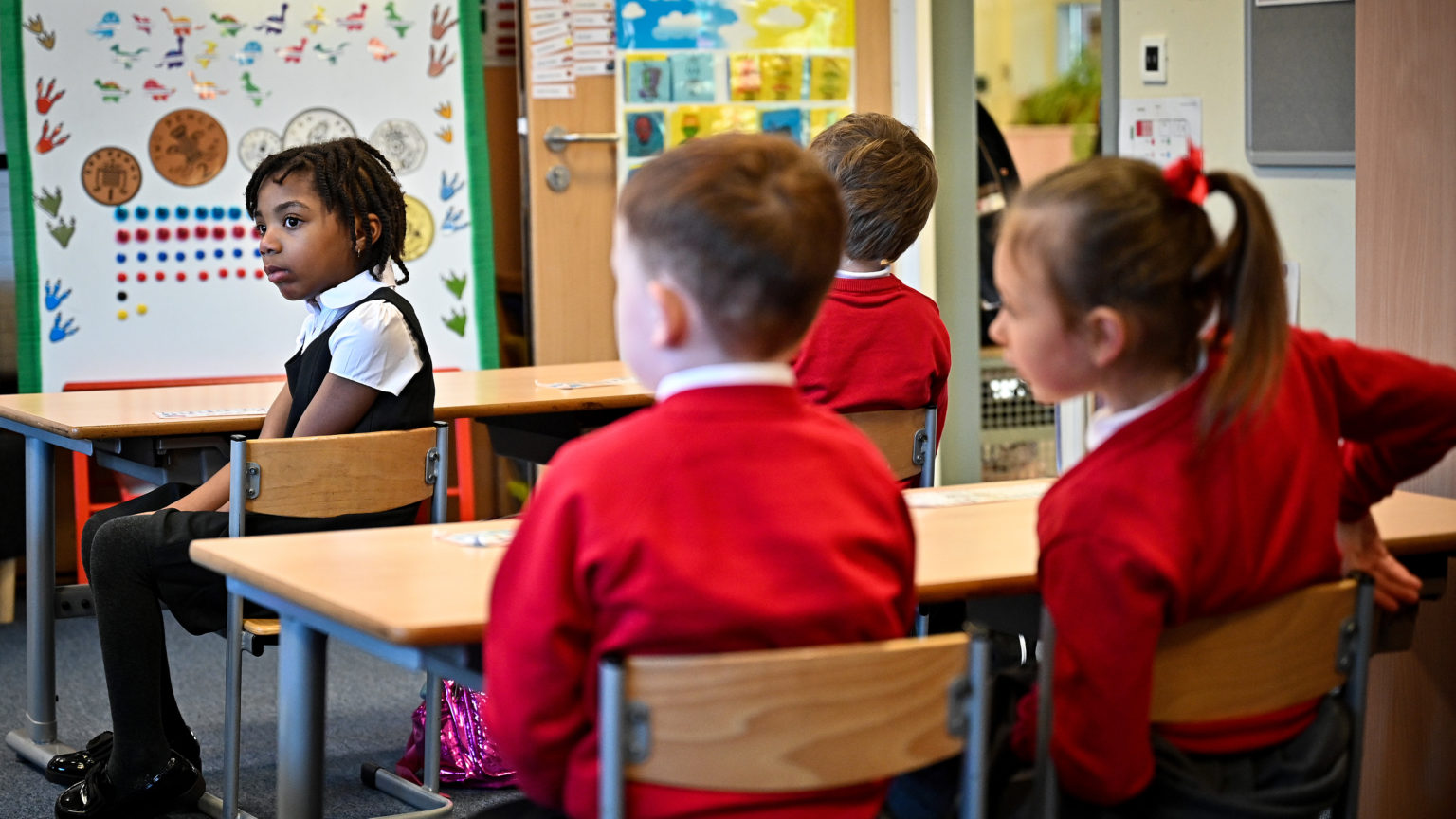 This week, amid the Euro 2020 contest, Scotland's rising star, Billy Gilmour, tested positive for coronavirus. The response to this development highlights the sharp contrast between the reality of children's pandemic experiences and those of adult VIPs and politicians. The hypocrisy of the reaction confirms beyond any doubt – if any doubt remained – that for the UK government, elite football and celebrity events are more important than our children's education.
As the situation with Gilmour unfolded, news outlets reported that there were no close contacts of his identified from within the Scotland camp. It requires some serious suspension of disbelief to swallow the notion that a team of players sharing a dressing room and training together are not close contacts.
As any parent living through the disruption and anxiety of the past year knows, if a single child were to test positive for coronavirus at school, their whole 'bubble' could suddenly be sent home and forced into isolation for 10 days.
For some unfortunate pupils, this experience has occurred over and over again. I have heard examples of children completing four rounds of self-isolation since last September, missing weeks of school and being deprived of vital social interaction and sport during that time.
One parent told me about her daughter, whose entire cohort of 150 children has been sent home from school because of a single positive case. Another parent's Year 10 son was isolated as a 'close contact' and missed his mock exams. On the day her son finally returned to class, her other child was dismissed at 9.15am along with 100 other students. None of these children has ever tested positive for coronavirus themselves. This sustained disruption is untenable for both children and parents. One in 10 children are currently absent from school, as the number of pupils self-isolating has quadrupled.
Returning to football, applying school logic to the Euro 2020 tournament would likely have meant an end to the participation of both the Scotland and England teams. Yet, bafflingly, the hand of fate has singled out Ben Chilwell and Mason Mount alone from the England team, while all of Gilmour's Scotland colleagues remain in action. On Twitter, many commentators have focused their handwringing on this point of unfairness, rather than the devastating impact of far more stringent isolation rules on the nation's schoolchildren.
To compound the double standards, Matt Hancock appeared on Good Morning Britain this week for some interrogation-lite about these inconsistencies. He was characteristically tone-deaf, arguing that we have specific rules for elite football because it brings people joy. Yet many parents are becoming incensed at the dispensations for G7 gatherings, football and Ascot when none of this inventiveness is ever applied to keeping children in school. What brings me joy is seeing my children happy, healthy and thriving in face-to-face learning, not sitting at home staring at a screen, or worrying about who they came into contact with during their lessons.
For the record, I do not want to see national events cancelled and fans disappointed. But we now must face the facts. It is evident where the government's priorities lie, and they are not with children.
One important question that the government has never addressed is the effectiveness versus the harm of the school isolation policy. Out of all the healthy children sent home from school after one confirmed case, how many have gone on to test positive during the 10-day isolation period? The Department for Education does not appear to be tracking this information, but surely it is essential to assessing whether this policy is now or has ever been proportionate.
Against a backdrop of now widespread adult protection against Covid, via natural immunity or vaccination, it is increasingly ludicrous, unfair and deeply harmful to maintain this regime in schools.
For how much longer are we going to destroy children's educational prospects? The prime minister's delayed but much-vaunted roadmap towards 'Freedom Day' included nothing on plans to review these policies for educational settings. This absence reflects the chilly disregard for young people throughout this crisis.
But we can no longer ignore the fact that stop-start schooling is taking its toll. Tragically, the Telegraph reported this week that five-year-olds are now having panic attacks about playdates. This catastrophic outcome should have been a surprise to no one. Children have lived on a knife edge for the past year, they have been demonised as disease vectors, and they have been shut away during their crucial years of social and educational development. As the Euro 2020 tournament continues with the benefit of creatively designed rules, the inequity is plain and intolerable.
The mass isolation of healthy children must stop so that they can begin to recover their wellbeing and education. It is unconscionable that children continue to pay the heaviest price for pandemic policies.
Liz Cole is co-founder of the campaign group UsForThem.
To enquire about republishing spiked's content, a right to reply or to request a correction, please contact the managing editor, Viv Regan.