Laurel Hubbard should not be competing against women
The idea that going through male puberty confers no biological advantages is utterly ridiculous.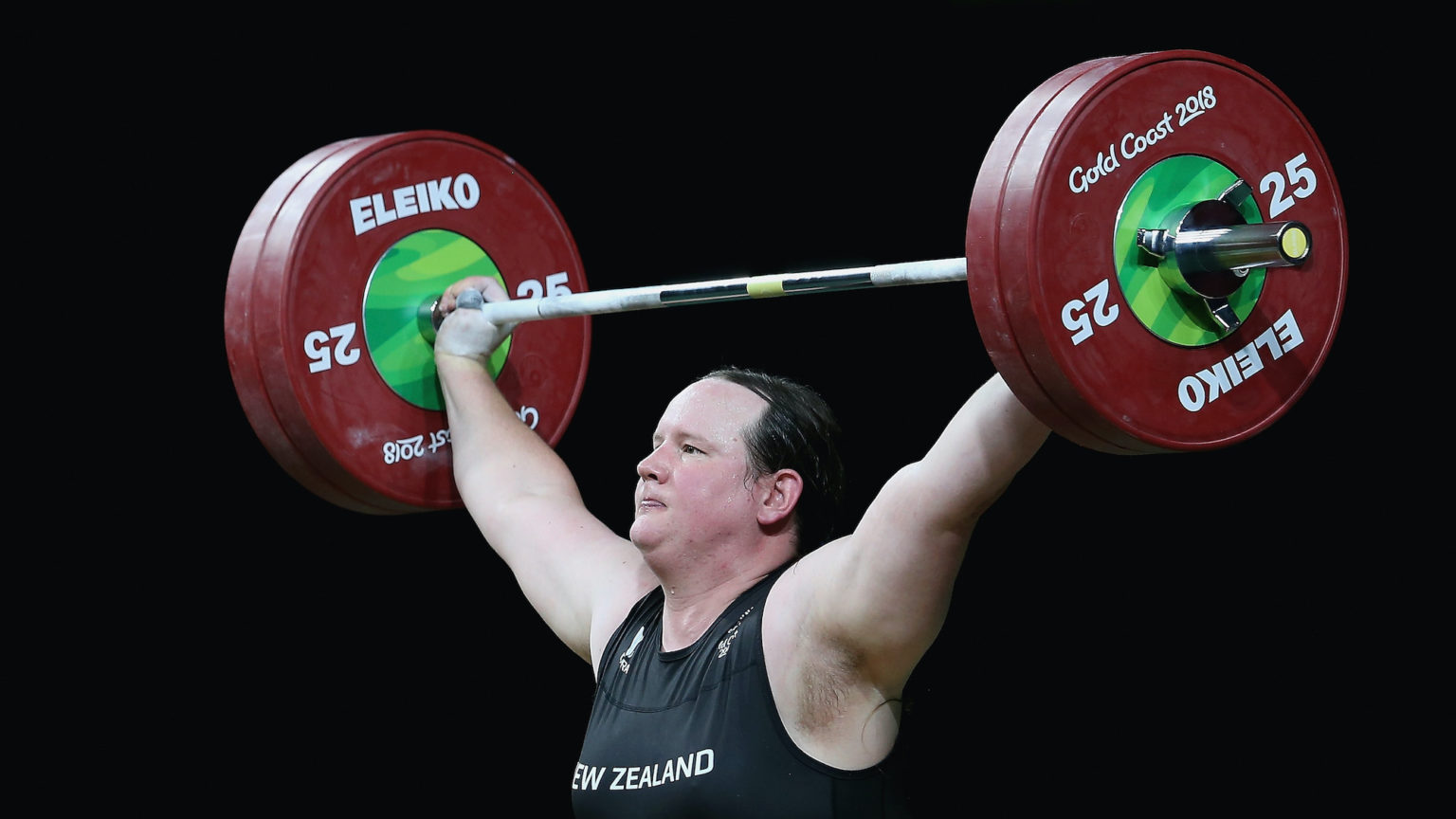 It doesn't just take skill to break world records, it also takes balls. And what 43-year-old New Zealander Laurel Hubbard lacks in one, he makes up for in the other.
At 36, Hubbard was a mediocre male weightlifter nearing the end of his career. This changed in 2012 when Hubbard 'transitioned' to become a world-class super heavyweight in the women's category. And this week things got even better for Hubbard, when it was announced that, thanks to a 2015 change in the International Olympic Committee (IOC) guidelines, he will be permitted to compete against females at the Tokyo Olympics. This will make him the first transgender athlete to compete officially at an Olympics.
'I am grateful and humbled by the kindness and support that has been given to me by so many New Zealanders', says Hubbard. 'Your support, your encouragement, and your "aroha" [affection] carried me through the darkness.'
Above all, Hubbard should be grateful for the change to the IOC guidelines. This allows male athletes who identify as women to enter the female category without requiring any surgery, provided their total testosterone level in serum is kept below 10 nanomoles per litre for at least 12 months. This far exceeds the average testosterone level for women, which ranges from 0.3 to 2.4 nanomoles per litre. That potential testosterone difference gives male competitors a significant advantage over female competitors.
But it is not just testosterone levels that give men an edge over women in sport. As developmental biologist Dr Emma Hilton explains: 'As well as superior height and bone density, males gain a far larger amount of muscle and strength during puberty than females, and multiple studies show this is largely maintained even after an extensive period of testosterone suppression in adulthood.'
'Weightlifting is a sport with a huge strength component, and Hubbard's performances in the female category indicate that male advantage is retained', Hilton continues. 'This raises questions about fairness for female competitors.'
Too many today think that acknowledging the biological differences between the sexes is sexism. This is nonsense. Of course, cultural norms exacerbate biological differences, but there is no escaping the reality that most men are considerably stronger than most women. Indeed, 9,000 men have run the 100 metres faster than Florence Griffith Joyner, the female 100-metres world-record holder. This is why sports and athletics have always been divided by sex.
It has taken years for women to overcome the barriers to their participation in sport – the laughable Victorian theory that physical activity might make a woman's uterus fall out held sway for many years. It was only in 2014 that women were permitted to enter ski-jumping in the Olympics. This was due, in part, to the fallacious notion, promulgated by Gian-Franco Kasper, president of the International Ski Federation, that ski-jumping was 'not appropriate for ladies from a medical point of view'.
Such concerns do not apply to Hubbard. As a result, it seems very likely that if other nations want to retain any competitive advantage in women's sport, they will need to recruit more trans-women athletes who refuse to let their testicles get in the way of their ambition.
In the US, where sporting prowess is often a ticket to a free education, boys who identify as girls have increasingly been sweeping to victory in school-age competitions. This prompted successful high-school athlete Chelsea Mitchell to take this unfairness on in the courts. According to Mitchell, between 2017 and 2019 males identifying as trans girls won 15 state track championships, and deprived women of 85 opportunities to participate in higher-level competitions. She told USA Today that 'all I can think about is how all my training, everything I've done to maximise my performance, might not be enough, simply because there's a male runner on the line with an enormous physical advantage'.
One argument for the inclusion of males who identify as women in women's sport is that it could encourage women to try harder. This is the argument of Dr Beth Jones, a senior psychology lecturer at Nottingham Trent University, who maintains that there is no conclusive evidence that testosterone improves performance. When asked on BBC Radio 4's Woman's Hour in 2018 about the possibility that women might be pushed out of sport by men, she responded: 'if women are in a mixed team they might push themselves even more to achieve even more.' She added that 'women would perhaps up their performance' if competitions were not segregated by sex.
The inclusion of Hubbard in the women's weightlifting category will certainly be an entertaining spectacle – there is nothing more delicious than watching the wokerati choke on reality. But the cost will weigh heavily on women athletes, whose dedication and skill will be annihilated by the presence of Hubbard. The name of the woman denied a place by Hubbard qualifying is Kuinini 'Nini' Manumua. She's half Hubbard's age, and Tokyo would have been her first Olympics.
It is no more offensive to admit that, on average, men outperform women in sport than it is to acknowledge that men can't give birth. It is, however, offensive to reduce the biological reality of womanhood to a testosterone marker. With training and dedication there was a possibility that Hubbard could have become a champion male weightlifter. But what is certain is that Hubbard will never be a woman.
Jo Bartosch is a journalist campaigning for the rights of women and girls.
To enquire about republishing spiked's content, a right to reply or to request a correction, please contact the managing editor, Viv Regan.