In the trans debate, feminists cannot sit on the fence
Women's hard-won rights are at stake, staying out of the fray is not an option.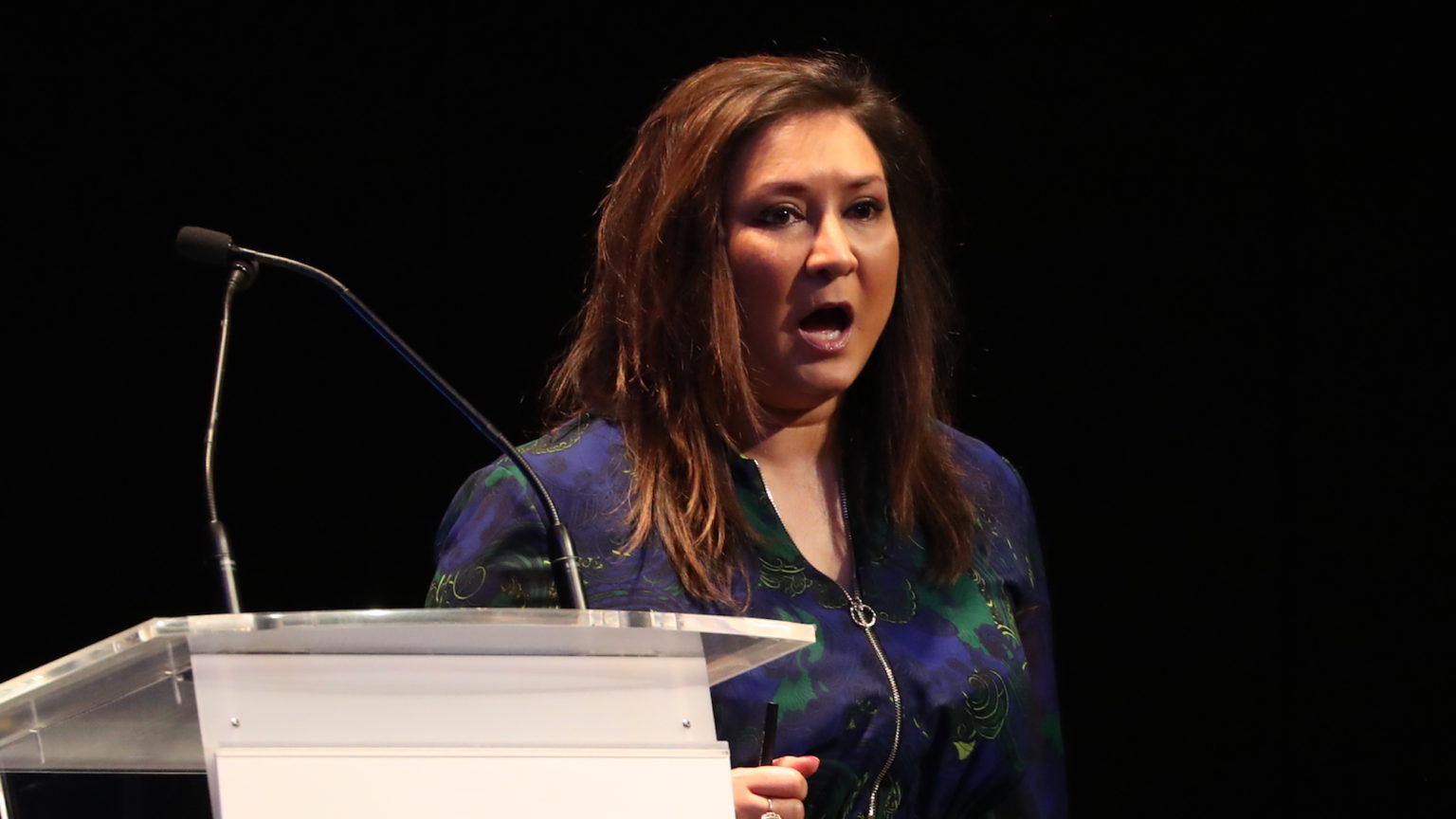 Why can't we just stop all this nasty politics and be kind to each other? It would make Ayesha Hazarika super happy if we did. Hazarika, a seasoned hack and former special adviser to Gordon Brown, claims she has been bullied for not having an opinion. In a column for the Evening Standard, she confesses that her 'anxiety levels' are 'through the roof'. 'I even booked an emergency session with my therapist to work out a coping strategy for my mental health', she complains.
But Hazarika is about as much a babe in the woods as Dominic Cummings is a loyal friend. The pressing question she bravely refuses to pick a side on is whether 'woman' is a sex category or a feeling. Hazarika seems proud to have ducked the debate, quipping, 'I haven't even said anything on the topic. Why would I? I'm not an idiot. Until now…'
Hazarika's view might not matter, were it not for the fact that she sits on the board of the Fawcett Society, the UK's leading charity campaigning for 'gender equality and women's rights at work, at home and in public life'. Like Stonewall, the Fawcett Society has become a relic, doing nothing much aside from scooping up funds and looking good on the LinkedIn bios of its trustees.
For the past five years, grassroots feminist campaigners have begged the Fawcett Society to say something about the unrelenting attacks on women who speak out against gender-identity ideology. Instead, the society has absented itself from the resurgent women's movement and equivocated itself into irrelevance.
Five years ago, around the same time Hazarika was picking up an MBE, a friend of mine was in a secure mental-health unit. Pippa, as she wants to be known, was distressed to see a man on her ward, as she had been assured it was a women-only ward. The man identified as a woman, and Pippa was branded transphobic by nursing staff for even questioning his presence. After reading Hazarika's column, Pippa told me, 'this discussion is indeed bad for women's mental health. Particularly the women in secure psychiatric wards who are forced to lie about the reality in front of them, and are dismissed as bigots when they object to men who identify as women in their spaces, when they are fearful and at their most vulnerable.'
Instead of engaging with the concerns raised by women like Pippa, Hazarika glibly calls for a 'humane, modern and common-sense' approach to the trans debate. Maybe when we stop housing transgender rapists in women's prisons, and when the police stop arresting people for 'transphobic' wrongthink, we can all sing 'Kumbaya' and be friends.
Three years ago, I spoke at a public meeting about the Gender Recognition Act. There was a hefty security presence and a last-minute venue change. Transgender activists forced the hall that had originally been booked to drop out. Attendees were advised to walk in small groups in order to avoid attracting the attention of the hordes of furious, screaming protesters in the city centre. A few months later, organisers of a similar event had to contend with a bomb threat. Then, in 2020, smoke bombs were released to stop a women's meeting in London. But Hazarika isn't an idiot, so why would she have said anything about any of that?
Since I began to write about the battle between women's rights and gender identity, I have met people whose addresses, along with photos of their children, have been shared online by transgender activists. I have talked with people who have been hauled up in front of HR departments for 'misgendering', and others who have lost their livelihoods for not toeing the line on gender identity. I have got to know 'transwidows' – women whose families are ripped apart when their middle-aged husbands go from being a transvestite to identifying as trans women full-time. I have met people who have been reported to the police not because they sought to be offensive, but just because they spoke their minds. I have met parents who were terrified that if they didn't affirm their children's transgender identities, social services would take them away. Not one of these people retaliated by sending rape or death threats to transgender activists. Despite Hazarika's lazy claims, this is not a debate of 'two sides'.
But Hazarika doesn't dwell on those boring details. Instead, she gushed the wisdom she had gleaned from social media: 'I'm part of a wonderful Facebook group of older women celebrating confidence in our "hot girl years", aka the menopause. Trans women are not only welcome, they are cherished – we have all learned from their stories and world-class ability to accessorise.'
Setting aside the porny and infantilising description of menopausal women as 'hot girls', you might wonder why Hazarika thinks it's okay for men who identify as women to be in a Facebook group about the menopause. Had she bothered to engage with the trans debate, she would know that many men who identify as women fetishise women's bodily functions. (If you don't believe me, I suggest you wait until your food is fully digested and then google 'forced feminisation'.) There is nothing more validating for a man who wants others to see him as female than being fawned over by women as he gossips about clothes like a Stepford wife. You have to ask where this fits in with the Fawcett Society's campaigns to challenge gender stereotypes.
I hope Hazarika reads this and that she takes some time to reflect on the stories of people like Pippa – the women whose rights she is apparently too clever to defend.
Jo Bartosch is a journalist campaigning for the rights of women and girls.
To enquire about republishing spiked's content, a right to reply or to request a correction, please contact the managing editor, Viv Regan.