Why statue toppling helps no one
Erasing the past does nothing to improve the present.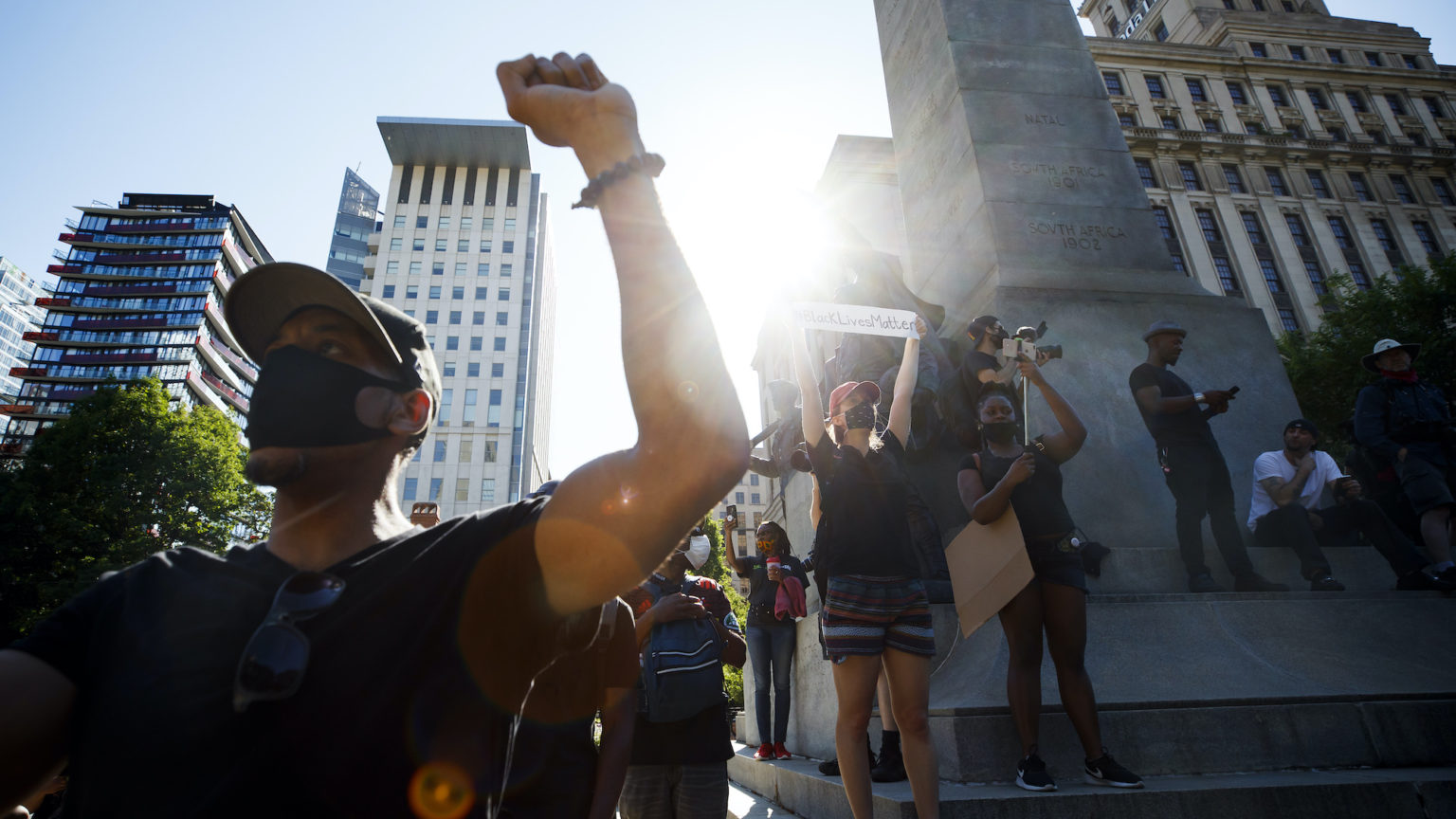 For over 130 years, a statue of Adolphus Egerton Ryerson, often referred to as the 'father of public education in Ontario', stood tall in Toronto, Canada. That was until Sunday, when a group of activists vandalised, tore down and then beheaded the statue commemorating Ryerson's educational leadership.
His statue was toppled, presumably, as a response to the recent discovery of over 200 Indigenous children buried at a former residential school in British Columbia. Ryerson played an influential role in the creation of the residential school system – a system of boarding schools organised by the Canadian government and the Catholic Church during the 19th and 20th centuries, in which Indigenous children were forcefully taken from their families and assimilated into Canadian culture. In those schools they often experienced various forms of abuse. For many activists and Indigenous Canadians, Ryerson is seen as synonymous with colonialism and racism.
The debate surrounding controversial historical statues in Canada, as in other Western nations, is nothing new. A statue of Edward Cornwallis, who founded the city of Halifax, was removed in 2018 due to his murderous policies targeting Indigenous Canadians. Monuments commemorating Canada's first prime minister, Sir John A Macdonald, have similarly come under fire because of his gross mistreatment of First Nations peoples. Macdonald's name has been removed from a number of schools across the country, and a statue of him in Montreal was toppled and decapitated last summer by a group of rogue Black Lives Matter protesters.
Activists have celebrated the destruction of Ryerson's statue. One said that it 'marks the beginning of healing for an entire nation'. This is dead wrong. Toppling statues will, if anything, be detrimental to the cause of Indigenous Canadians. Instead of serving as a catalyst for healing among First Nations communities, the violent removal of public statues only creates more division and disorder, preventing meaningful reconciliation.
Less than a third of Canadians support the removal of controversial historical monuments. Rather than bringing attention to the legitimate injustices that Indigenous Canadians are faced with today, the desecration of statues is a divisive distraction. It does nothing to foster the productive dialogue that is needed between Indigenous and non-Indigenous Canadians.
Former senator Murray Sinclair – an influential Indigenous Canadian who previously served as the chairman of the Indian Residential Schools Truth and Reconciliation Commission – has expressed this exact sentiment. He said that tearing down historical monuments is 'counterproductive' to the goal of cultivating 'more balance in the relationship' between non-Indigenous and Indigenous Canadians, 'because it almost smacks of revenge'. Reconciliation cannot be built on a foundation of revenge and resentment.
While so-called radicals are busy vandalising public statues in the name of equity and inclusion, dozens of First Nations communities continue to go without clean drinking water. A quarter of Indigenous people are living in poverty and the Indigenous unemployment rate remains higher than the national average. No amount of statue toppling could ever resolve these problems.
The legacy of the residential school system is undoubtedly contributing to today's problems. It ravaged an entire generation of Indigenous Canadians by subjugating them to a wide array of physical, sexual and psychological abuses. Though the crimes of the past, and their legacy today, can never truly be rectified, Canadians must strive for justice for their Indigenous counterparts. But they should do so through democratic means – not through violence and destruction. Radical vandals are putting the advancement of their warped political agendas ahead of the pursuit of genuine justice and equality.
The erasure of a regrettable past will not create a more progressive future. We must condemn the toppling of statues. If it continues, it will only stoke division.
Andrew Sansone writes about politics, culture and crime. Follow him on Twitter: @AndrewSansone15
To enquire about republishing spiked's content, a right to reply or to request a correction, please contact the managing editor, Viv Regan.