'I fear we will learn the wrong lessons from Covid'
Niall Ferguson on the history of human catastrophe.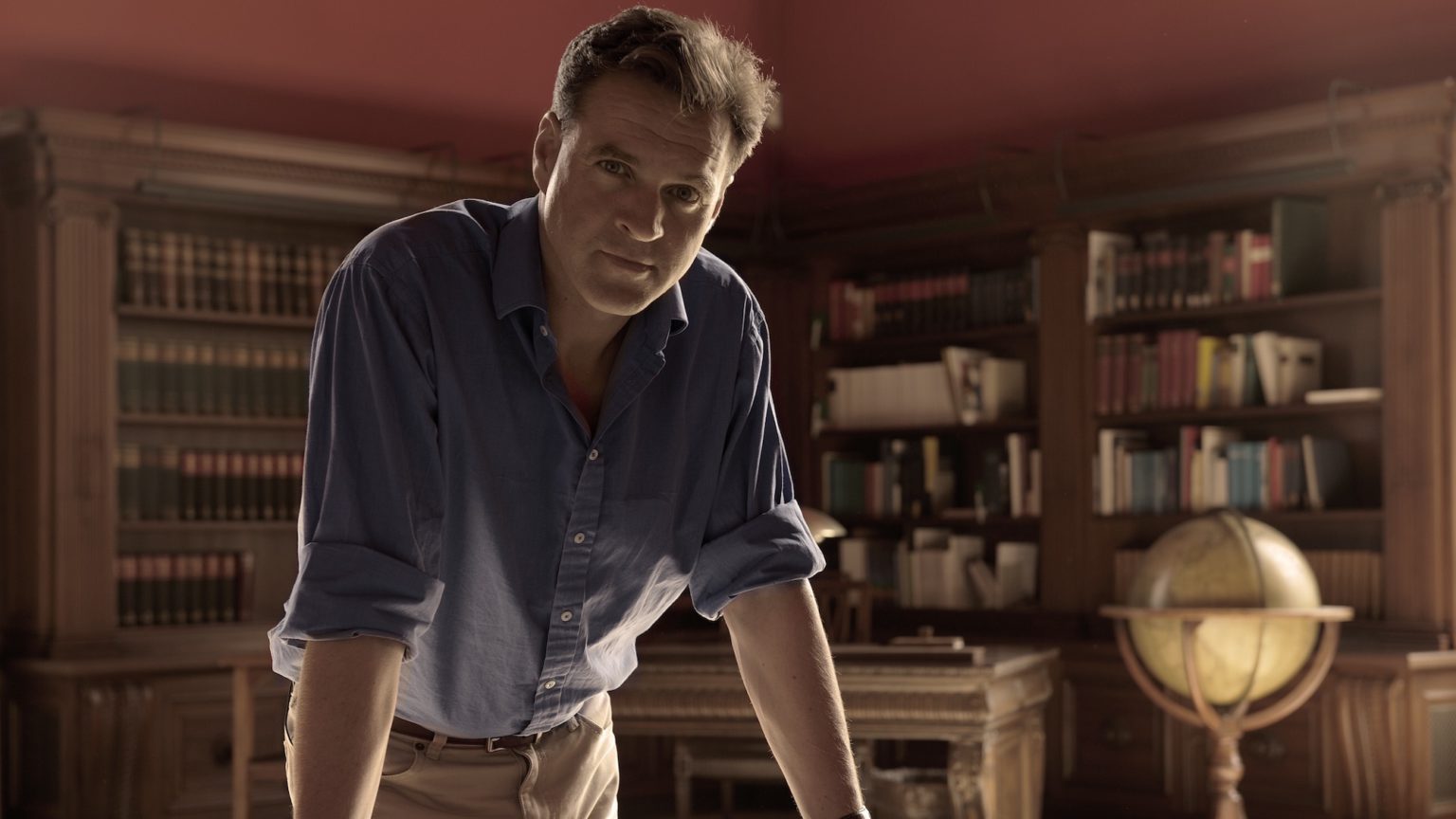 It is often said that the Covid pandemic is 'unprecedented'. It is true that societies across the globe have never been shut down to this extent, in an attempt to contain a virus. But in many ways, Covid-19 itself just another entry on the long list of human catastrophes.
Have we, as humans, learned any lessons from our many encounters with disaster throughout history? Niall Ferguson is a historian, broadcaster and author of multiple bestselling books. His latest book is Doom: The Politics of Catastrophe. spiked caught up with him to find out more.
spiked: What are the most striking themes that emerge from the history of disasters?
Niall Ferguson: One is that the dichotomy between natural and man-made catastrophes is false. It seems so intuitive to say that a war is a man-made disaster and a pandemic is a natural disaster. But Amartya Sen's point about famines – that they are not natural disasters – is true of disasters in general. The Irish Potato Famine, for example, started with a potato blight, but the attitudes of the British ruling class and Irish landlords played a major role in what followed.
Another theme is that failure in any disaster does not necessarily come from the top. When the Titanic went down, everybody hated the chair of the White Star Line, as if he was personally to blame. But the real problem was that the crew had not been properly trained to cope with a rapid evacuation. Even if there had been many more lifeboats, it would still have been a disaster.
The third thing is that if you think you are ready for a disaster because you have a bureaucratic plan prepared, you aren't. The countries that handled Covid best were the ones that weren't reliant on that kind of plan, but were instead just quick to respond. That's what Taiwan and South Korea got right. And it's what the UK and the US got wrong – despite the fact that they were much better prepared on paper.
spiked: Many people have blamed individual leaders, especially populist ones, for high Covid death tolls in their countries. Is that fair?
Ferguson: The liberal journalists already hated the populist leaders, and then the populist leaders made themselves easy targets. That made it easy to blame them for the problems. Trump made it especially easy, because he made mistake after mistake after mistake. But, in truth, that's not why half a million Americans have died. The key reasons for the excess mortality are not presidential decisions. They are the failure to ramp up testing and totally ineffective quarantines, as well as the lack of contact tracing, isolation of the infected, and protection of the elderly. Those were all mistakes made at the state or public-health bureaucracy level.
The same was true in the UK. If you had put any other prime minister in Boris Johnson's position, you wouldn't have had a different result. We have to stop telling ourselves that if only we had had leaders who had 'followed the science', we would have been fine. If we tell ourselves that by getting a new president or prime minister we fix the problem, we're in trouble. That's why I rushed the book out before the pandemic was over: we are in serious danger of learning the wrong lessons.
spiked: Covid lockdowns have been very damaging. Do they amount to a kind of man-made disaster?
Ferguson: The term 'lockdown' covers a multitude of different policies. Lockdowns were a last resort, when all the right options had been missed. By mid-March, the UK had to do something drastic, or there really would have been a crisis in the healthcare system. It was true in the north-east of the US, too. Where we did needless harm – and this is very much the man-made disaster aspect – was with some really stupid restrictions. I live in California, where the parks and beaches were closed, making it impossible for people to exercise and get outdoors. That was obviously stupid, because there was no evidence from China of outdoor spread. And the public schools were closed for an entire academic year. That was not necessary, either.
Lockdowns were not just a very blunt instrument. In many places, they were extremely badly designed in ways that reflected a poor understanding of the virus.
spiked: In your book, you compare the Covid pandemic with the Spanish and Asian flu pandemics of the 20th Century. What are the most striking parallels and differences?
Ferguson: The Spanish flu was much worse than Covid. It killed a really large proportion of the world's population – maybe as much as two per cent. We are not even at 0.05 per cent with Covid. A better comparison is with the Asian flu, which everybody has forgotten about. Covid has now killed a larger proportion of the world's population than the Asian flu did, but it only overtook it in the past few months.
Despite the roughly similar death tolls, we reacted to the Asian flu differently. We didn't have the option of lockdowns back then. Almost nobody could work from home. Many people didn't even have a telephone. People focused on producing a vaccine as fast as possible and otherwise tried to make sure that life went on.
There was a different attitude at work, and it can be summed up as 'shit happens'. People had just been through the Second World War. Their attitude to risk was different. Today, we sometimes act like we are all guaranteed 80 years on the planet, and it's a shocking violation of our rights if we don't get those 80 years. That's why, in the UK, there was very large public demand for lockdowns.
Today, in schools and universities, we aren't teaching people properly about risk. We have to tell people that in the course of their lives, they will probably experience a couple of big disasters. Maybe even three or four. We can't predict when they will happen. We can't really insure against them very well. Psychologically, we need to be ready for them. When they strike, we can't just go into the fetal position.
spiked: Who are the worst (non-Covid) doomsayers of our age?
Ferguson: Today's radical environmentalists are millenarians. They are unwittingly drawn into that familiar narrative about the end of the world that people have been indulging in since the earliest times. There clearly are serious problems arising from higher average temperatures. So let's have a real discussion about the issue rather than base things around quasi-religious experiences. Let's do better than the flagellant orders of the 14th century, whipping themselves in the hope of warding off the Black Death.
Niall Ferguson was speaking to Paddy Hannam.
You can order Niall's new book, Doom: The Politics of Catastrophe, here (UK) or here (US).
To enquire about republishing spiked's content, a right to reply or to request a correction, please contact the managing editor, Viv Regan.