Batley and Spen: this is bigger than red v blue
Far-right and Islamist extremism are hanging over this explosive by-election.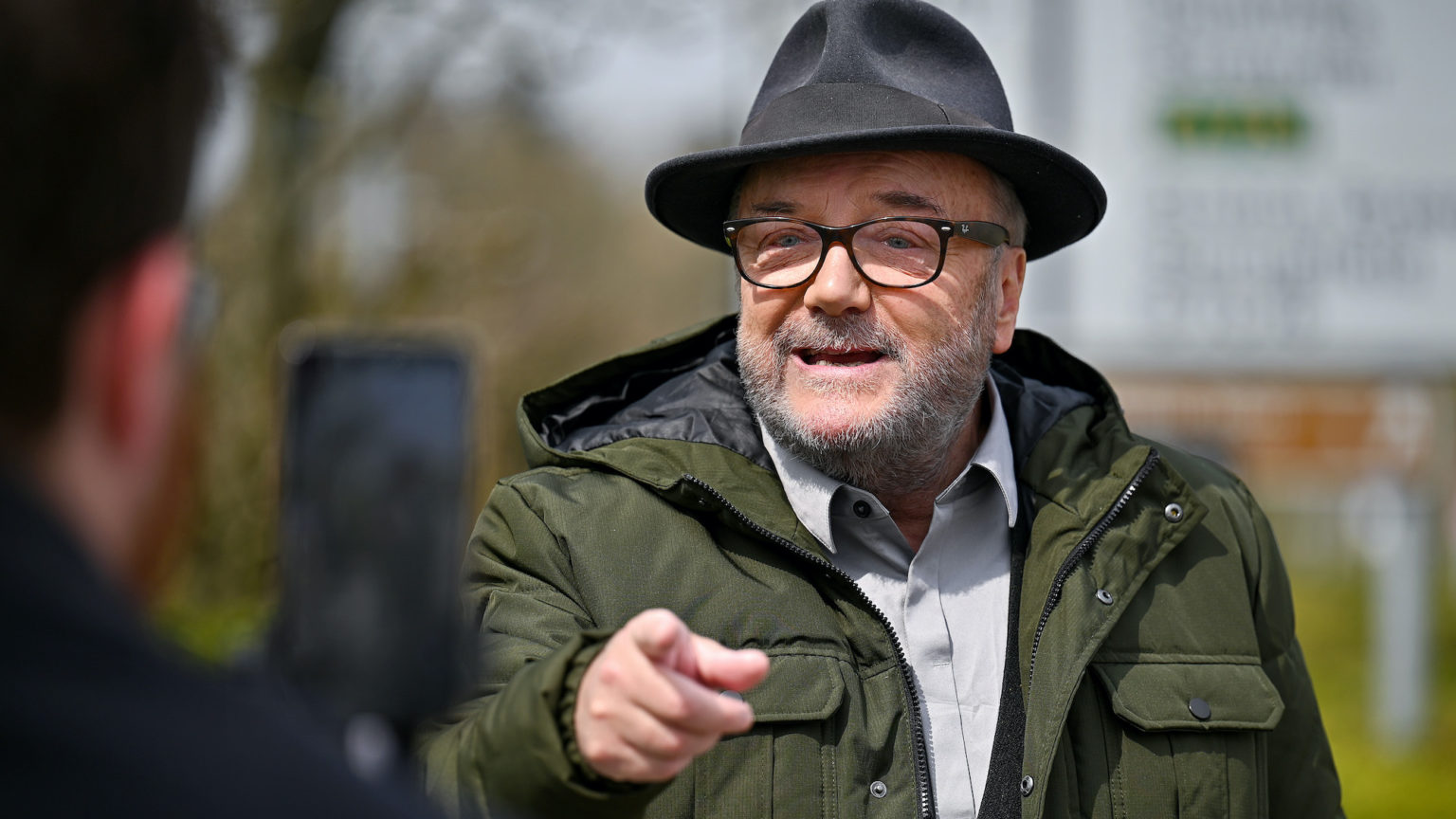 The voters of Batley and Spen will have a whopping 16 candidates to choose from in the by-election on 1 July – there will certainly be quantity if not necessarily quality on display. The headline fight is between Labour's Kim Leadbeater and the Conservatives' Ryan Stephenson. Emboldened by a comfortable victory in the Hartlepool by-election, the Tories are the bookies' favourites to win. But this contest in West Yorkshire is about much more than a red rosette versus a blue one.
First, there is the disturbing backdrop of the Batley Grammar School scandal. Earlier this year, a teacher was forced into hiding after showing a cartoon of Muhammad in the course of his teaching. Initially the school suspended the teacher, caving in to the demands of a mob which appeared outside the school gates. The Batley Multi Academy Trust has since announced what appears to be a very timely compromise – the teacher can have his job back, but contentious images will be banned from the classroom. The right to speak freely about religion is fundamental in a liberal democracy. That a by-election should arrive so soon after this right was challenged is a delicious irony.
Second, the Labour Party faces a challenger on its left flank. Leadbeater's hopes took a blow when George Galloway declared his candidacy with the intention to 'finish off' Keir Starmer's leadership. In electoral terms, Galloway is a mercurial talent. He has won dramatic victories such as those in Bethnal Green and Bow in 2005 and Bradford West in 2012. But he has also endured numerous defeats: in Bradford West in 2015, the London mayoralty in 2016 and the Scottish parliamentary elections in 2021. He is standing for the Workers Party of Britain, which has adopted a left-populist platform, supporting Brexit and the union of the United Kingdom, and denouncing identity politics. Its deputy leader, Joti Brar, is also a member of the Communists (CPGB-ML). In Batley and Spen, Galloway will try to hoover up Muslim votes from Labour, and to appeal to all those disillusioned by the big parties, which he characteristically describes as two cheeks of the same arse. To do this, some of the Workers Party's criticisms of identity politics, as well as its pro-Chinese tendencies, will have to be kept in the background. China is, after all, a market leader in anti-Muslim prejudice.
Thirdly, the by-election presents a challenge for those pro-Brexit parties that have waited for Boris Johnson to stumble and sell out to Brussels. The English Democrats, the Heritage Party, the SDP and UKIP are all standing. Reform UK (formerly the Brexit Party) and Lawrence Fox's Reclaim Party have both sniffed the air and decided to focus their energies elsewhere. Reform UK is concentrating on the Chesham and Amersham by-election on 17 June, and the Reclaim Party is stepping aside to avoid a split of the anti-Labour vote. UKIP's request for all the parties 'of common sense and of the libertarian right' to collaborate appears, for now, to have been ignored. Instead, another new party within that tradition, the Freedom Alliance, has also put its hat in the ring.
Labour's candidate is the sister of Jo Cox, the constituency's MP from 2015 to 2016, who was murdered in a far-right terrorist attack. Perhaps in part because of the horror of this murder, Batley and Spen has proved infertile territory for the far right. All the far-right candidates at the subsequent 2016 by-election performed poorly.
More recently, a demo at Batley Grammar School in April by Britain First attracted just five activists (six if you count the photographer). Jayda Fransen, formerly of Britain First and now of the British Freedom Party (BFP), is standing as an independent, as the BFP is yet to register as a political party. She is supported by former British National Party leader Nick Griffin. Fransen is likely to make a lot of noise but achieve little in her campaign.
Sitting somewhere in between the populist parties and the far right is Anne Marie Waters of For Britain. Wounded by the loss of one of its few council seats in Hartlepool, For Britain appears to have been drawn out of its localist approach to party-building, and into the high-octane demands of a by-election with national media attention.
For anyone still struggling to find a candidate to vote for, there will also be a Christian, a Green Socialist, someone from Rejoin EU and a Loony to choose from. Fans of regionalism will be disappointed that while the Yorkshire Party is fielding a candidate, the rival Northern Independence Party is nowhere to be seen. Presumably it is licking its wounds after receiving only 0.84 per cent in the Hartlepool by-election.
Overall, Batley and Spen is shaping up to be an electoral feast. Democracy, however, is about more than voting. It is not mere majoritarianism. It is about the right to debate ideas freely. Candidates must be clear where they stand on this. Whoever wins on 1 July needs to rise above the outrages that have occurred in the constituency in the past, and put democratic values into practice.
Paul Stott is a writer and commentator. Follow him on Twitter: @MrPaulStott
To enquire about republishing spiked's content, a right to reply or to request a correction, please contact the managing editor, Viv Regan.