The Diana interview wasn't the only Panorama stitch-up
It took three investigations for the BBC to admit it had used faked footage of child labour.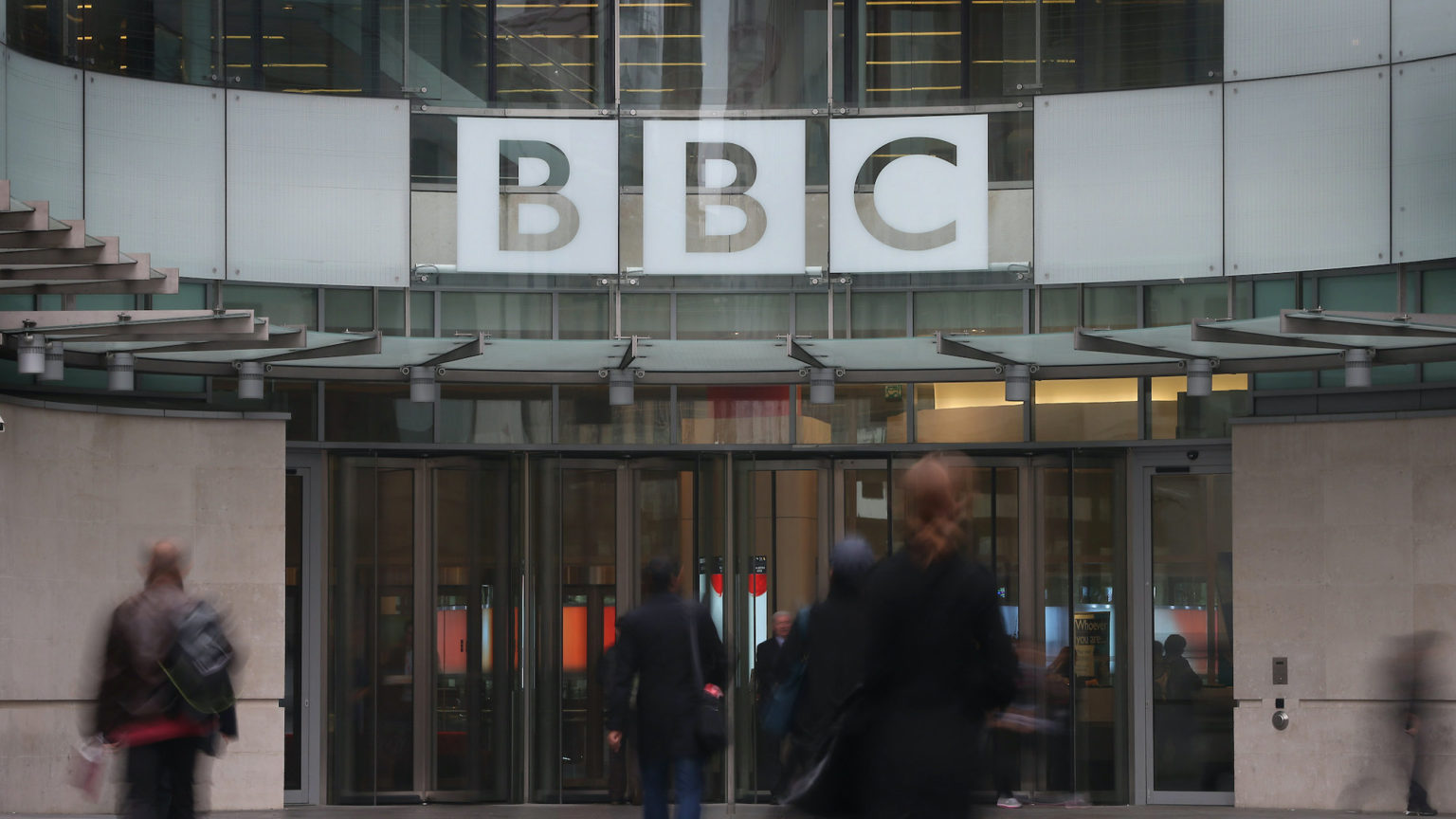 This is a story about a Panorama reporter using fakery to get a story of international significance on air. This is also a story of a half-hearted 'investigation' by multiple BBC editors and executives who found, despite some very obvious red flags, that the journalism was solid. Finally, this is a story of a dogged complainant who wouldn't give up and eventually forced the BBC to complete a full-throated investigation, which found that Panorama and its reporter had likely used fakery to create the story.
This is not the story of the Martin Bashir and Princess Diana interview. This is the story of how, 13 years after the Diana programme, Panorama used almost identical methods and a subsequent 'see no evil' investigation by executives to push and promote an award-winning but fake story.
In this story, Panorama accused the high-street store, Primark, of employing children in grungy and illegal sweatshops. However, unlike with the Diana story, Panorama and its journalist, Dan McDougall, suffered few consequences for their deception. It took Primark three years and three investigations to force the BBC to examine the story properly. And once the right questions were asked, it collapsed very quickly.
The similarities between Panorama's Princess Diana programme and the Primark 'investigation' are striking. This suggests a disturbing pattern of journalistic malpractice from the BBC.
Just like the Diana interview, 'Primark: On the Rack' was an explosive story when it aired on 23 June 2008. At the time, Primark boasted that it could be both a fast-fashion leader and an 'ethical' employer in the developing world.
Journalist Dan McDougall claimed that he went undercover pretending to be a fashion buyer in India. He produced footage of children (some as young as 12) illegally working on Primark's clothes in harsh conditions. The footage was shocking. It featured bullying bosses who shouted orders at the young workers. It was all very Dickensian and so compelling that it was made into an hour-long Panorama special that won a Royal Television Society award.
Almost immediately, Primark claimed the damning footage was fraudulent. And just like the complaint of forgery by Earl Spencer 15 years earlier, Panorama editors 'investigated' the complaint and found their journalists and the programme they produced to be innocent of any wrongdoing.
Not satisfied, Primark complained to the BBC's Executive Editorial Complaints Unit (ECU). Primark also handed over the results of its own investigation, featuring interviews with the children supposedly filmed working illegally on Primark brands. These children claimed McDougall arrived in their workshop, whipped out a couple of pieces of Primark clothing, told them to pretend to work on it, and then produced a camera to film them. The ECU conveniently decided that these devastating testimonies had been given to them too late and that the witnesses were not reliable, so it was best to just ignore them. The ECU found no problems with the footage or the programme.
Two BBC investigations would have finished off most complainants, but Primark kept going and complained to the BBC Trust, the corporation's 'Supreme Court' for complaints. Unfortunately for Panorama, the Trust decided to take the complaints seriously.
The Trust investigation interviewed the children involved, examined emails, looked at the unedited 'rushes', and found hidden and damning timecodes in the footage. All of which suggested that McDougall took clothes from a factory he had been in the previous day and brought them to a factory in Bangalore where he had previously filmed children constructing wooden frames. There, he put the clothes in front of the children and filmed them illegally 'working' on Primark clothes.
Just like the Diana story, the evidence suggesting fakery was obvious to anyone who cared to look. For example, McDougall sent emails to his BBC editors claiming he had the footage a day before he actually filmed it, and when he was in Pollachi, a city 300 miles away from Bangalore.
McDougall claimed to investigators that his email was garbled and concerned different footage. The Trust found it difficult to believe, that after filming women in Pollachi working on Primark clothes, McDougall would decide to spend his last day of filming in India by hopping on a plane and flying to Bangalore, where he just happened to walk into a workshop to find children working on exactly the same clothing.
McDougall claimed the find was not faked but due to 'informed instinct' and 'luck'. However, the Trust found other problems with his 'lucky find' in Bangalore. Despite McDougall claiming there were up to 400 items of Primark clothing around the boys, the Trust found no evidence of this in the rushes. It even found that the off-camera, bullying boss who angrily ordered the children to work harder was actually McDougall's translator – adding a little award-winning spice to the footage.
The Trust decided that the Bangalore footage was, on the balance of probabilities, not genuine. McDougall denied faking the footage and Panorama's executives and editors defended their programme. But all declined to answer direct questions from the Trust's investigator. They agreed only to be questioned as a group with a BBC lawyer present. Some of them also responded in writing.
As with the Diana fakery and subsequent half-hearted investigation, there seemed to have been few repercussions here for those involved in the Primark programme. Dan McDougall even went on to have an award-winning career at The Times and the Guardian – where he often wrote about child labour.
Perhaps having developed a taste for fiction, McDougall says he is currently developing a drama mini-series. Panorama quietly handed back its Royal Television Society award, but the editors and supervisors continued to work for the BBC. It is very, very difficult to find the BBC Trust report online.
Now the BBC are trying to portray the Diana scandal as a one-off alchemy of a 'rogue' reporter taking advantage of looser standards from a different time. As the Primark programme showed, 13 years later its standards were just as shoddy and no one paid the price. Can we accept the assurances that this time the BBC has really, really learned its lesson?
Phelim McAleer is a journalist and filmmaker based in Los Angeles. He is currently working on a biopic of Hunter Biden, My Son Hunter.
To enquire about republishing spiked's content, a right to reply or to request a correction, please contact the managing editor, Viv Regan.