Could the Fishmongers' Hall attack have been prevented?
A mix of official incompetence and naivete helped Usman Khan to kill Jack Merritt and Saskia Jones.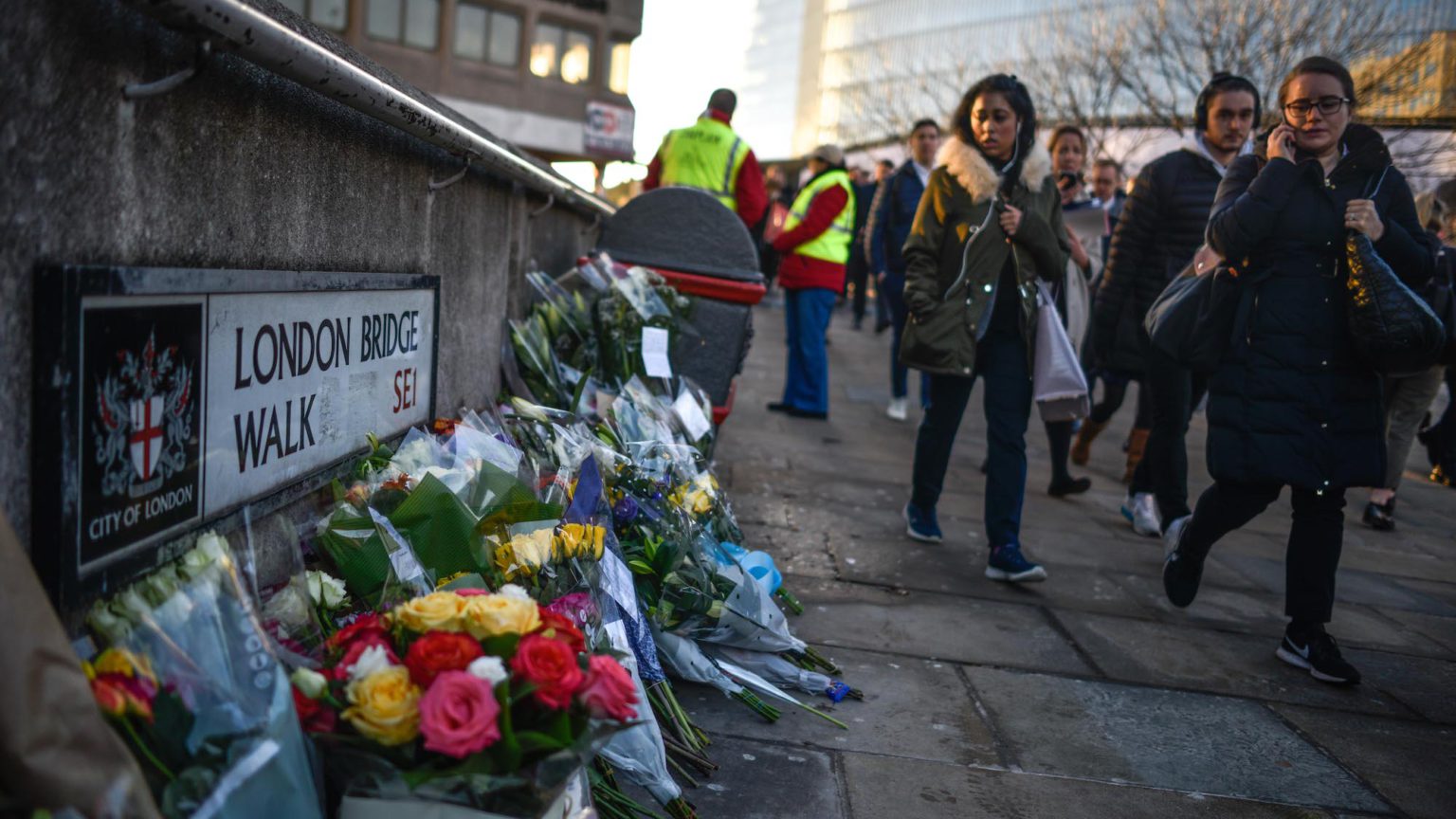 The inquest into the Fishmongers' Hall attack was a reminder of just how dangerous Islamist terrorists are. At a rehabilitative conference in London Bridge in November 2019, Usman Khan murdered two of the very people – Saskia Jones and Jack Merritt – who had been trying to help him. Worryingly, the inquest also demonstrated that a series of state agencies – the police, prison service, MI5 and probation service – failed in their first duty, which is to protect the public. Others outside government, such as the Learning Together programme established by academics at Cambridge University to bring together prisoners and students, and even the venue itself, were criticised for their naivete.
Usman Khan had been one of a group of jihadists from Stoke, Cardiff and east London, arrested in December 2010 following an alleged plot to bomb the London Stock Exchange. Many had public profiles as activists or supporters of the proscribed terror group Al-Muhajiroun. Khan was eventually convicted of 25 terrorist offences, which centred on his attempts to establish a training camp in Kashmir. Originally given an indeterminate jail term (meaning he could only be released when the Parole Board deemed it safe to do so), he successfully reduced his sentence on appeal to a fixed term of 16 years, serving an eventual eight years in prison before he was automatically released.
In the immediate aftermath of the November 2019 attack, much speculation centred on the extent to which Usman Khan may have pulled the wool over the eyes of the authorities, faking an interest in rehabilitation in order to divert attention from his continued belief in jihadist violence. There was also a vigorous declaration that his victims would not want to see a society where the criminal-justice system throws away the key and locks up offenders for life on the grounds that they cannot and will not change. Jack's father, David Merritt, was quoted as saying, 'My son, Jack, who was killed in this attack, would not wish his death to be used as the pretext for more draconian sentences or for detaining people unnecessarily'.
Following the inquest we now know that some saw exactly what Usman Khan was doing. Consider prison psychologist Ieva Cechaviciute, who had interviewed Khan for over six hours, and reached the professional assessment that he would pose a greater threat upon leaving prison than he did when he went in. A bulging prison-intelligence file detailed Khan's involvement in extremist activities in prison, bullying other inmates and trying to convert them to Islam, often with jihadists from the same Al-Muhajiroun milieu he had been involved with prior to his initial conviction. Bizarrely, he had even written a play as part of a prison creative-writing course, in which the protagonist is released and goes on to commit knife attacks.
The motivations of terrorist prisoners differ from other offenders. The latter's crimes may be rooted in a whole series of issues – the need or desire to accumulate money and status, the search for excitement, problems with addiction or anger. Terrorists have very different motives, rooted in political and religious beliefs that may prove very resistant to change, especially in the short to medium term. For Khan, prison appears to have meant being surrounded with people holding very similar views to his. Also, he cannot have failed to notice that, while he was inside, Syria had witnessed the rise and fall of Islamic State, historic events he had been unable to play any direct part in.
In March 2019, Khan's probation officer had refused permission for him to attend a Learning Together event. His attendance at the fateful 30 November conference was his first visit outside of Staffordshire since he was released from prison 11 months earlier. It seems likely that the intelligence services wished to conduct surveillance of Khan during his journey. Giving evidence on camera, the deputy director of MI5 told the inquest hearing, 'We were not able to obtain the coverage we wanted'. Even so, had Usman Khan simply been stopped and searched on his way to Fishmongers' Hall, the police would have found he was in possession of two knives, straps for the purpose of tying those knives to his wrists, and a fake suicide vest.
In an era where it is common to see public clamour and social-media pile-ons for people in high office to resign for merely causing offence, it is remarkable not a single person has seemingly resigned, or been moved from their post, for their role in the Khan debacle. In this case at least, the buck seems to stop nowhere. Society, on the whole, does not want to 'throw away the key' when it comes to all serious offenders. But we need to know that there is a key, and that the authorities are competent to use it. Worryingly, in the case of Usman Khan, they were not.
Paul Stott is a writer and commentator. Follow him on Twitter: @MrPaulStott
To enquire about republishing spiked's content, a right to reply or to request a correction, please contact the managing editor, Viv Regan.