Dom's dictatorship of weirdos
Cummings' call for a Covid king proves the man is an authoritarian nutcase.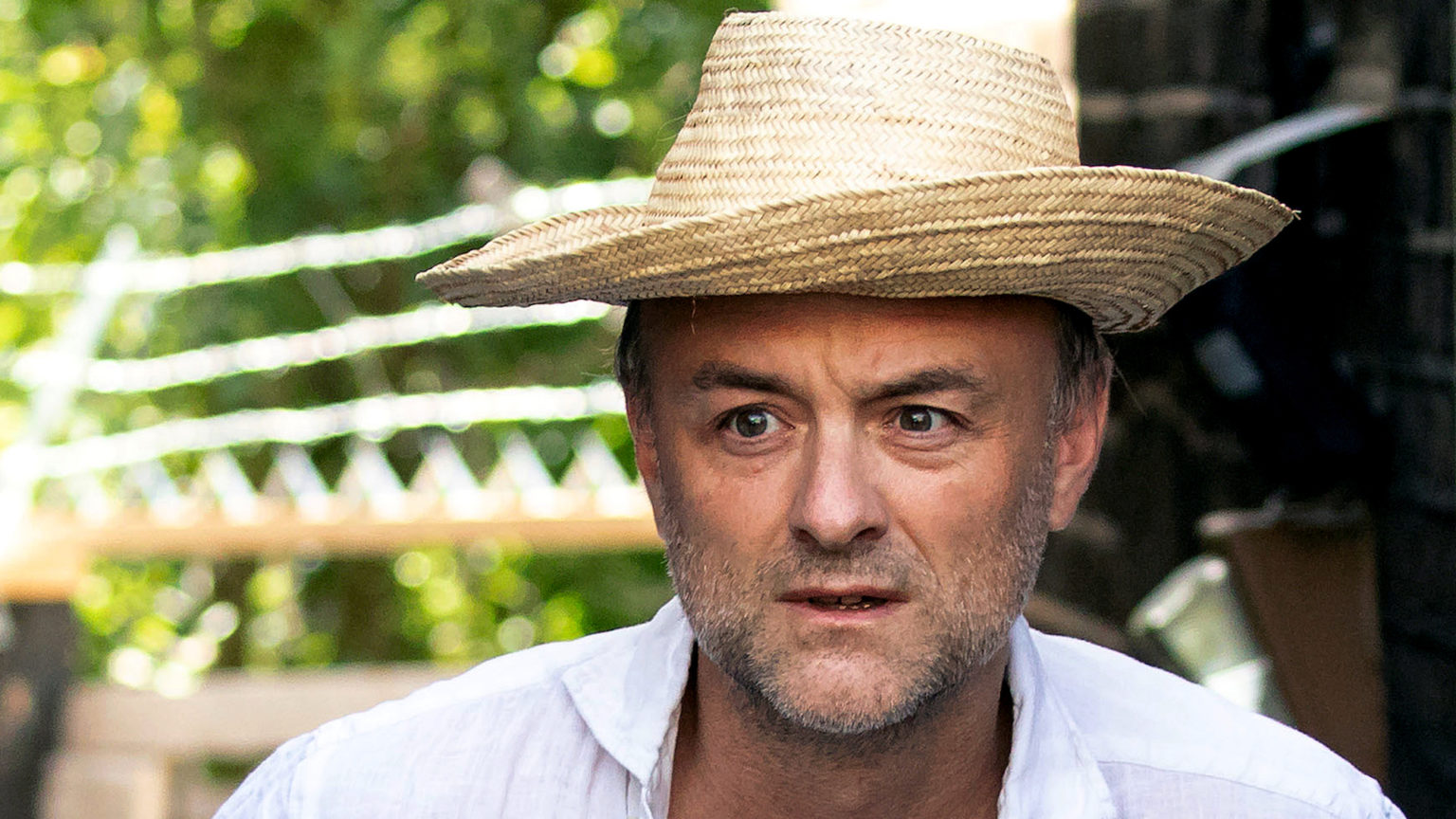 When Dominic Cummings announced in January 2020 that the government was hiring 'data scientists', 'policy experts' and 'assorted weirdos', the commentariat shared a chuckle. In retrospect, and in the wake of Cummings' performance before MPs yesterday, we should have been paying more attention. For as we now know, had Dom got his way, one of those weirdos could have been ruling with an iron fist by now.
During that mammoth joint session of the health and science select committees yesterday, looking into the pandemic response, we certainly learned a lot. We learned that, contrary to early reports, Cummings was an early and lonely supporter of a hard lockdown. We learned that he really, really doesn't like Matt Hancock (who could blame him). And we learned that, in an ideal world, he would have had the Covid response run by 'a kind of dictator'.
Almost unprompted, Cummings offered up his stark, authoritarian vision. 'In a well-run entity what would have happened here is essentially, in my opinion, you would have had a kind of dictator in charge of this', he said. His preferred candidate was Marc Warner, an AI expert and millionaire businessman whose data-scientist brother, Ben, was brought into government by Cummings.
'Marc Warner is one of the most ethical people I've met', Cummings told MPs. 'If I'd been prime minister I would have said Marc Warner is in charge of this whole thing. He speaks with my authority. He has as close to kingly authority as the state has legally to do stuff, and pushing the barriers of legality.' The contribution was at once utterly ridiculous and faintly terrifying.
Among all the score-settling and spicy news lines from yesterday, Dom's call for a Covid king has almost got a bit lost. For some time, the debate about Britain's Covid response has been exclusively about why we didn't lock down earlier, longer, harder etc, with barely a nod to the destruction of civil liberties this entailed. Now it seems casual talk of unelected rulers barely bears mentioning.
Here we saw more starkly what has been obvious about Cummings for a long time – that he is a technocratic nutcase. His critique of government is not so much that experts rule over us, but that the wrong kind of experts rule over us – a mix of bluffers, charlatans and overeducated midwits who keep getting things wrong, time and again, but keep their lofty positions.
He's not wrong on the last bit. And of course democracies should make full use of expert advice and input. But anyone with a democratic bone in his body knows there is a difference between valuing experts and submitting to their writ. Not Cummings. He may have led the official campaign for Brexit, but for him it was always a means to an end – it was about removing a bureaucratic block to his own technocratic agenda, not democratising Britain.
In all this he is at one with the European elites he once railed against. The conviction that, particularly in times of crisis, freedom and democracy are essentially expendable is one shared across the pro-Brussels set. Whether it is Britain being hit by Covid, or Italy being hit by a debt crisis, the answer for these people is always to empower some beancounter to sort out the mess, regardless of what the plebs think.
Thankfully, Cummings' plan for a Covid dictator wasn't heeded. But then again Britain's Covid response, as in so many other countries, was defined by its aversion to freedom and democracy. People were compelled by law, under pain of exorbitant fines and even arrest, to do the right thing. Meanwhile, parliament packed up and went home, with barely a peep of protest from MPs.
We may have been spared Dom's dictatorship of weirdos. But as we emerge out of this crisis we need to make the case for freedom and democracy all over again. For as we have learned this past year, the belief that our rights are (at best) indulgences, to be enjoyed in the good times and snatched away in the bad, is shared across the ruling class. Even the more Brexity bits of it.
Tom Slater is deputy editor at spiked. Follow him on Twitter: @Tom_Slater_
To enquire about republishing spiked's content, a right to reply or to request a correction, please contact the managing editor, Viv Regan.