Now they want to 'decolonise' Shakespeare
The Globe's plan to tackle the 'problematic' aspects of Shakespeare is deeply philistine.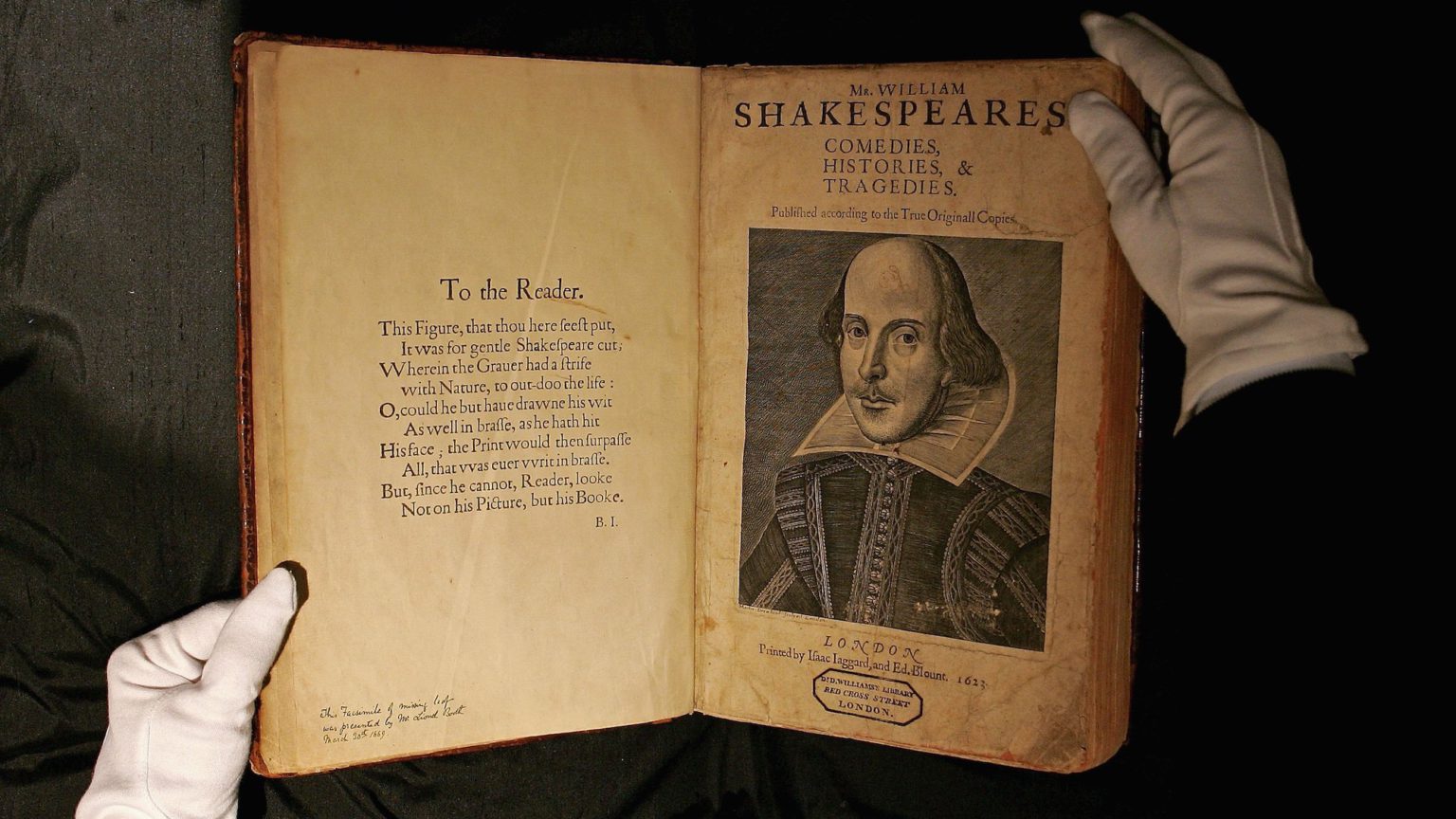 Shakespeare's Globe, the reconstructed Elizabethan playhouse on London's South Bank, is currently in the process of 'decolonising' the Bard's work.
The Globe has appointed several academics to run a series of what it calls 'Anti-racist Shakespeare' seminars. These seminars will address the 'problematic gendered and racialised dynamics' of Shakespeare's plays. As one of the academics involved, Vanessa Corredera, told the Telegraph: 'Every [Shakespeare] play is a race play, as whiteness is part of every play.'
For instance, the seminar series will draw attention to what it presents as Shakespeare's racialised use of language. Examples include using white / fair to connote 'good', and black / dark to connote 'bad'.
Debates about race in Shakespeare are nothing new, of course. But rarely have they been this simplistic. There's no room here for nuance or complexity. Instead, Shakespeare, responsible for some of the world's greatest artistic achievements, has been reduced to just another promulgator of 'whiteness'.
It is undeniable that race plays a role in Shakespeare's work. Take Othello, for example. There Shakespeare uses racial epithets such as 'thick lips' and 'sooty bosom'. Yet it is far too simplistic to see this language as proof of Shakespeare's racist worldview. For these words and phrases are often used by characters the audience is invited to dislike. So when Iago (surely a contender for the title of Shakespeare's most evil character) says to Brabantio of Othello that 'an old black ram / Is tupping your white ewe', the audience is being encouraged to side against Iago and his racialised insults, not agree with them.
Like Shylock in The Merchant of Venice, Shakespeare also grants Othello the opportunity to display his intelligence and mastery of language. So Othello describes how he wooed Desdemona: 'She'ld come again, and with a greedy ear / Devour up my discourse'. In doing this, surely Shakespeare could be said to be challenging racial stereotypes around the perceived savagery and lack of civilisation of black people?
In fact, it is telling that we are still debating whether Shakespeare was drawing attention to racial injustices and stereotyping, or merely expressing the prejudices of his age. This is a testament to the brilliant complexity of his work, and the space it opens up for the audience to interpret it.
Sadly, it is precisely this complexity that is being ignored when people are told that a play like A Midsummer Night's Dream is racialised because it uses words like 'light' and 'dark'.
This approach to literature also denies the simple truth that language and opinions change and shift over time. That's why Shakespeare's work continues to evolve and develop, too. In the past 100 years alone, Shakespeare's plays have been subverted, turned on their head, and remoulded through all kinds of adaptations. Aimé Césaire's 1969 take on The Tempest, Une Tempête, subverted Caliban's position as the colonised. Helen Mirren's portrayal of a female Prospero, re-named Prospera, in 2010 posed an interesting challenge to gender roles in The Tempest. When these adaptations are good, they seamlessly respect Shakespeare's work while inviting audiences to think about the way in which the words can shift their meaning in different, exciting contexts. When they're done badly – like The Globe's 'blind casting' of Hamlet and As You Like It under Michelle Terry's directorship in 2018 – you stop thinking about Shakespeare altogether. And this seems to be happening again with the Globe's attempt to decolonise the Bard.
There is something narcissistic about this latest attempt to make classic literature mirror contemporary sensibilities. Shakespeare's Globe says its seminars will 'empower' its audience to 'find a way into the conversation of anti-racism'. But should that really be the Globe's objective? It seems that instead of nurturing a love of Shakespeare in the next generation, the Globe seems to be happy to sacrifice him in order to honour its corporate commitment to 'making the Globe a truly anti-racist organisation'.
This will do little to further a serious discussion about racism and politics in 2021, and even less to enthuse young people about Shakespeare. That's a tragedy worthy of the man himself.
Ella Whelan is a spiked columnist and the author of What Women Want: Fun, Freedom and an End to Feminism.
To enquire about republishing spiked's content, a right to reply or to request a correction, please contact the managing editor, Viv Regan.