Labour's woes are only just beginning
As bad as things are for Keir Starmer, they could be about to get even worse.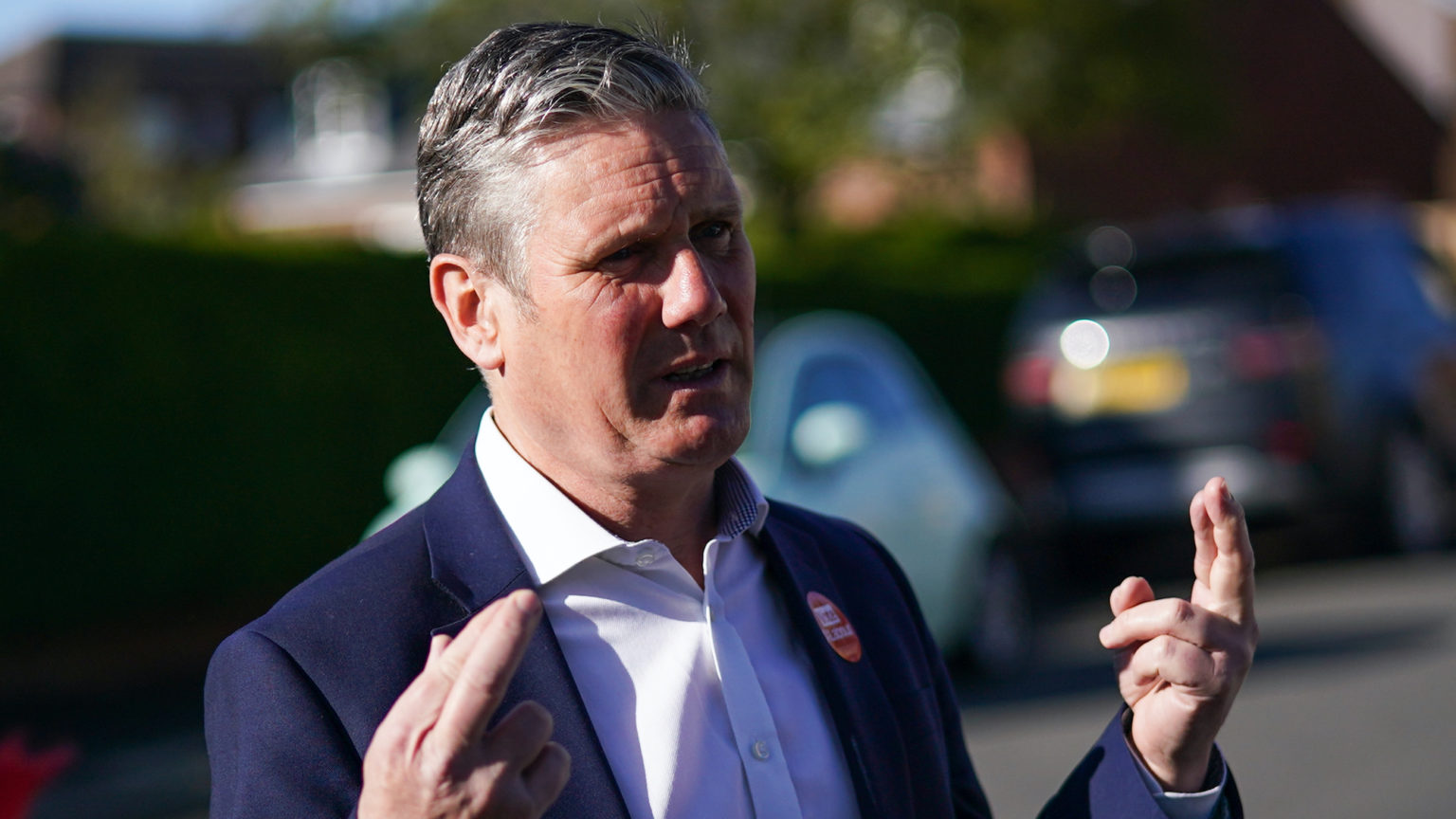 A new Westminster voting-intention poll from YouGov has placed the Labour Party 18 percentage points behind the ruling Conservative Party.
Following a disastrous General Election under Jeremy Corbyn, and a very poor showing at the recent local and mayoral elections under new leader Keir Starmer, could things get any worse for Labour?
Following the 2019 disaster, Labour's central task was to rebuild its crumbling relationship with its Leave-voting post-industrial and provincial heartlands. So far, it is failing spectacularly.
Sir Keir Starmer, architect of Labour's anti-democratic second-referendum policy at the last election, has overseen a series of bloodbaths at the ballot box. Labour was soundly defeated at the Hartlepool by-election, took a hammering in the Tees Valley mayoral election, and lost control of Durham County Council for the first time in a century.
Labour is also falling behind in the provincial Midlands. The Conservative Party took control of Nottinghamshire County Council at the local elections. It also gained control of West Midlands councils such as Dudley, Cannock Chase and Nuneaton and Bedworth. To top it all off, the Tories took control of the previously Labour-run Amber Valley council in Derbyshire.
These losses were devastating, but they are also only part of the story. The latest YouGov poll shows that Labour's troubles go well beyond pro-Brexit post-industrial areas and traditional market towns.
Sadiq Khan was re-elected as London mayor, but by an underwhelming margin. In YouGov's Westminster poll, Labour is only ahead of the Tories by four points in the capital. Labour's combination of identity politics and liberal cosmopolitanism is not as popular in London as some would lead us to believe.
The fundamental breakdown in Labour's relations with traditional pro-Brexit communities is being felt from the eastern London borough of Barking and Dagenham to the western London borough of Hillingdon (they voted Leave by 62 per cent and 56 per cent respectively).
There are some who say that Labour must now stop obsessing over its former heartlands in the north and the Midlands. Andy Beckett, writing in the Guardian, has suggested Labour should widen its focus and try to 'woo southern England'. So how's that going?
In the recent round of elections, there were some encouraging results for Labour in the south – it won the Cambridgeshire and Peterborough mayoral election and gained council seats in West Sussex, Oxfordshire and Kent. But it lost seats to the Conservatives in Brexit-voting towns like Milton Keynes, Ipswich and Hastings. Labour also suffered major losses in two southern port cities: Southampton and Plymouth.
It should come as no surprise, then, that the latest YouGov poll placed the Conservatives a comfortable 36 percentage points ahead of Labour in southern England (minus London).
The collapse of the Brexit Party poses further problems for Labour. There are a raft of pro-Brexit seats – with significantly reduced Labour majorities – which are vulnerable to further Tory advances. These include Coventry North West, Kingston upon Hull East and Stockton North – where sitting Labour MPs were rescued at the last election by splits in the pro-Brexit vote.
Labour also has its work cut out for it in the Batley and Spen by-election – a seat it currently holds, but which voted 60 per cent Leave. George Galloway's announcement that he will contest the seat will also pose problems, given he could win over Labour-voting Muslims who are passionate over domestic religious protections and the Palestinian cause. Then there is Labour's choice of candidate, Kim Leadbeater. She is the sister of Jo Cox, the former Batley and Spen MP who was murdered in 2016. If her selection is viewed by the electorate as a form of emotional blackmail, it could backfire.
So, could things get any worse for Labour? The answer, in short, is yes – much worse.
Rakib Ehsan is a spiked columnist and independent expert in social cohesion and institutional trust.
To enquire about republishing spiked's content, a right to reply or to request a correction, please contact the managing editor, Viv Regan.