Why women need their own loos
Single-sex pubic toilets are not transphobic – they're a necessity.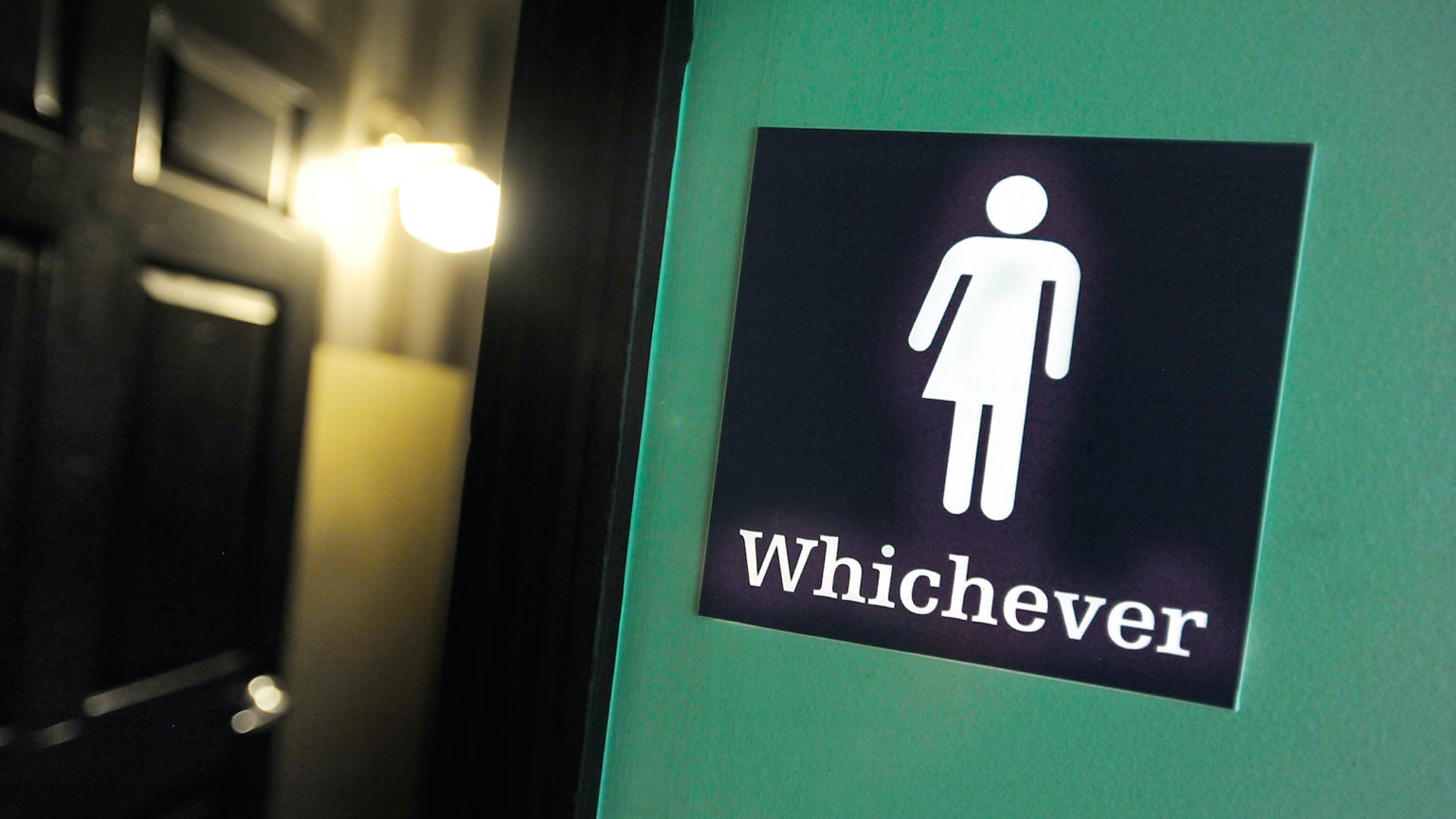 A little like death, taking a dump is a great leveller; a function that all human beings share. While it might not be as politically or philosophically sexy as 'the right to die', the right to access lavatories is fundamental to our dignity.
Last October, the government launched a review into the provision of publicly accessible toilets. While its findings have yet to be announced, change is in the pipeline. Communities secretary Robert Jenrick has indicated that building regulations will be brought in to enforce separate male and female loos in new buildings and those being refurbished. A government spokesperson said: 'We've listened to concerns raised by women and the elderly about their security, dignity and safety.'
The decision follows complaints that in many workplaces and public buildings, single-sex facilities are being removed and replaced by unisex loos to accommodate those who identify as transgender or non-binary.
The 'gender neutral' trend, which seemed to start in universities and theatres, also swept through Whitehall. According to reports in The Times, the Home Office changed its 10 single-sex loos to 'unisex' at a cost of £40,000. Female members of staff were not happy, with some walking to the Ministry of Communities, Housing and Local Government to use the facilities there. A note reportedly pinned to one gender-neutral stall door at the Home Office read: 'Polite notice. Could men using these toilets please use them with the door shut. Women are finding the use of these toilets quite distressing.'
Compared to the big battles it might seem trivial, but feminists of the Victorian era understood provision of lavatories to be vital to women's participation in public life. The battle against the 'urinary leash' was taken seriously.
Because women can't just whip our flaps out and aim our stream, the very action of going to the loo takes longer. There are other factors, too: women are eight times more likely to have urinary-tract infections than men; and pregnancy and menstruation also make us urinate more frequently. Most buildings standing today were designed by male architects who fallaciously believed allocating the same space for each sex would meet needs equally, failing to acknowledge biological differences and the fact that you can fit many urinals in the same space as just one toilet. This is the reason for the running jokes about queues for the ladies'.
Jenrick's decision to enforce single-sex toilet provision has been interpreted as an 'attack on transgender rights'. On Twitter, Novara Media's Ash Sarkar complained: 'YOU HAVE A GENDER-NEUTRAL TOILET IN YOUR HOUSE.' Should anyone be caught short in her neighbourhood it seems fair to assume that Ms Sarkar will let you in to use her loo, as she apparently sees no difference between public toilets and those in our homes.
Unisex toilets are a nonsense, because there are no 'unisex' people. A tiny minority (an estimated 0.018 per cent) have disorders of sex development (ie, DSDs or so-called 'intersex' conditions). But people with DSDs are still either male or female, just with some genetic variation in chromosomes. Much to the anger of many intersex advocates, transgender activists have been keen to co-opt and conflate conditions such as Klinefelter syndrome (XXY) or Turner syndrome (a single X) as being 'non-binary' or 'trans'. But identifying as the opposite sex is not a biological condition; it is a statement of identity in much the same way as one might hold a religious belief.
The discussion around access to 'bathrooms' has been imported from the US. It was around five years ago that North Carolina found itself at the centre of a debate around who should be permitted to use which facilities. North Carolina passed legislation mandating that bathrooms be segregated by sex, not feelings of gender identity. This put it at odds with the Obama administration. Transgender activists shared the hashtag #JustWantToPee across social media. These were often accompanied by selfies of people who identify as trans posing by rows of toilet cubicles – most of the photos were of men in women's 'bathrooms'. Sex-specific toilets were widely compared to the racist segregation of Jim Crow laws, an idea also echoed by transgender activists in the UK.
But the uncomfortable truth is that some men who identify as women don't 'just want to pee'. Freedom of information requests submitted by The Sunday Times in the UK revealed that 'mixed-sex changing rooms are more dangerous for women and girls than single-sex facilities. Just under 90 per cent of complaints regarding changing-room sexual assaults, voyeurism and harassment are about incidents in unisex facilities.'
Issy Dickenson is a feminist campaigner who worked in a prison with sex offenders for many years. She believes the photographs taken in women's loos by men who identify as women are in themselves indicative of a troubling disregard for women's boundaries:
'Males who identify as trans often take photos of themselves in women's toilets, because to them they are "trophies" of a boundary crossed. These photos are also used as pornography and are therefore fetishistic in type. Men who share these photos are bragging about being in women's spaces, as well as using them as material to aid masturbation. They should be regarded with suspicion.'
The Victorian campaigners who fought for single-sex facilities were not, as is commonly thought, uptight prudes. They were realists who recognised that for safety and dignity women need their own loos. There is an irony that, in 2021, I am forced to feel grateful to men like Robert Jenrick for standing up for women's rights – rights which too many women on the bourgeois left are busy flushing away.
Jo Bartosch is a journalist campaigning for the rights of women and girls.
To enquire about republishing spiked's content, a right to reply or to request a correction, please contact the managing editor, Viv Regan.