The anti-humanism of David Attenborough
COP26's 'people's advocate' has called humanity a 'plague on the earth'.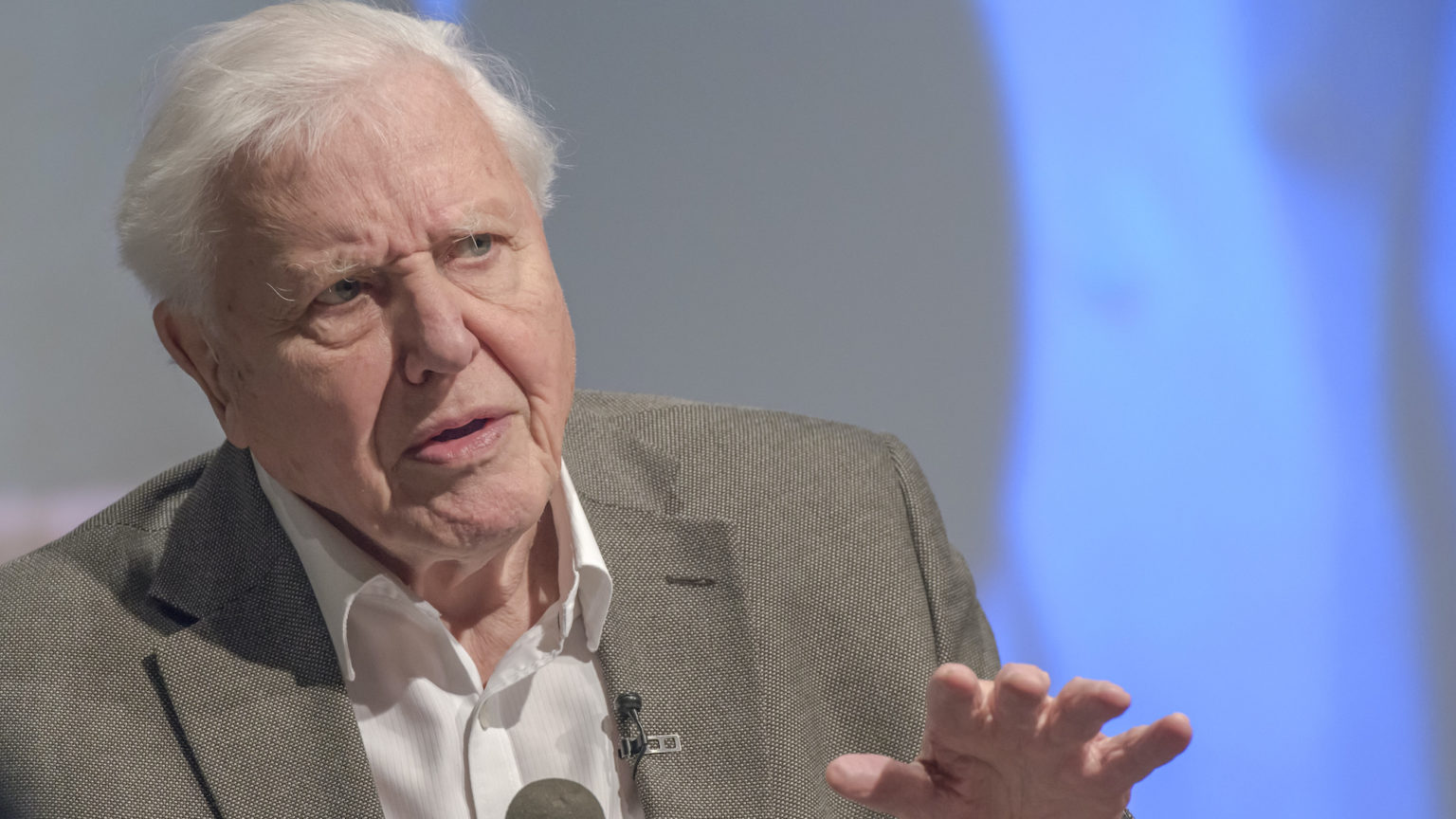 Revered naturalist Sir David Attenborough recently celebrated his 95th birthday. As a capstone to his storied career, he has also been named as the 'people's advocate' for the upcoming United Nations Climate Change Conference (COP26). A better title for Sir David would be the anti-people's advocate.
That's because, while narrating some of the most stunning nature documentaries ever produced, Attenborough has also consistently advocated for an ideology that condemns humans as the enemy of nature and, in his words, 'a plague on the Earth'. He argues that, through our industry and quest for material progress, we have despoiled our planet, much as a virus flourishes by destroying its host.
It's a dramatic story. It is also nonsense. Far from destroying anything, industrial progress continues to lift millions out of poverty every year. For the first time in history, the World Bank has found that fewer than a billion people live in extreme poverty. Much of the world enjoys more prosperity than human beings have ever known.
This progress has been made possible not by nature itself, but by people's use of it. Over the centuries people have done their best to figure out how to use nature to solve our problems. This includes everything from curing diseases and automating food production to creating new means of transportation. It also includes the capacity to film nature in ultra-high definition, which we can then enjoy watching in the comfort of our homes.
This is why we, as a species, enjoy more clean water than ever – because of our ability to clean dirty water, and to move clean water from where it is to where we need it. This is why we enjoy more clean air than ever – because of our ability to replace dangerous home-burnt biomass and coal with centralised power plants, and to fit those power plants with cutting-edge anti-pollution technology.
But what of the impact of all this progress on the climate? Haven't we made our planet more dangerous? Not at all. In fact, we're safer from climatic events than ever before. That's why climate-related deaths have declined by 98 per cent over the past century – because of, for example, our ability to build climate-resilient infrastructure.
Generations of humans, and the technology and wealth they create, have enriched and improved our environment. Shouldn't we celebrate that and share our advances with the hundreds of millions of other people who still lack things like electricity and basic sanitation? Attenborough thinks not. Instead of striving for more people to have more, he chastises 'those that have a great deal', and urges them to 'have a little less'.
Radical environmentalists, like Attenborough, see nature like a pie – as something that is fixed and finite. The more some are using nature, the less there is of it for others. From this perspective, our goal must be to stop producing, stop transforming nature, minimise our impact on the planet, and then nature will somehow take care of us.
Well, nature isn't taking care of the people in, say, Ghana and Uganda. They're 'living in harmony with nature', but when human beings don't transform nature, the result is poverty. The kind of poverty that makes it impossible for them to appreciate nature, let alone watch nature documentaries filmed by a jet-setting environmentalist.
Even at the age of 95, it is not too late for Sir David to become a true people's advocate – by advocating for people to live a fully human life, as he has.
Razi Ginzberg is director of the Ayn Rand Centre. Follow him on Twitter: @RaziGinzberg.
To enquire about republishing spiked's content, a right to reply or to request a correction, please contact the managing editor, Viv Regan.