'I am being investigated by my university for saying women have vaginas'
Abertay student Lisa Keogh talks to spiked about her absurd run-in with the campus censors.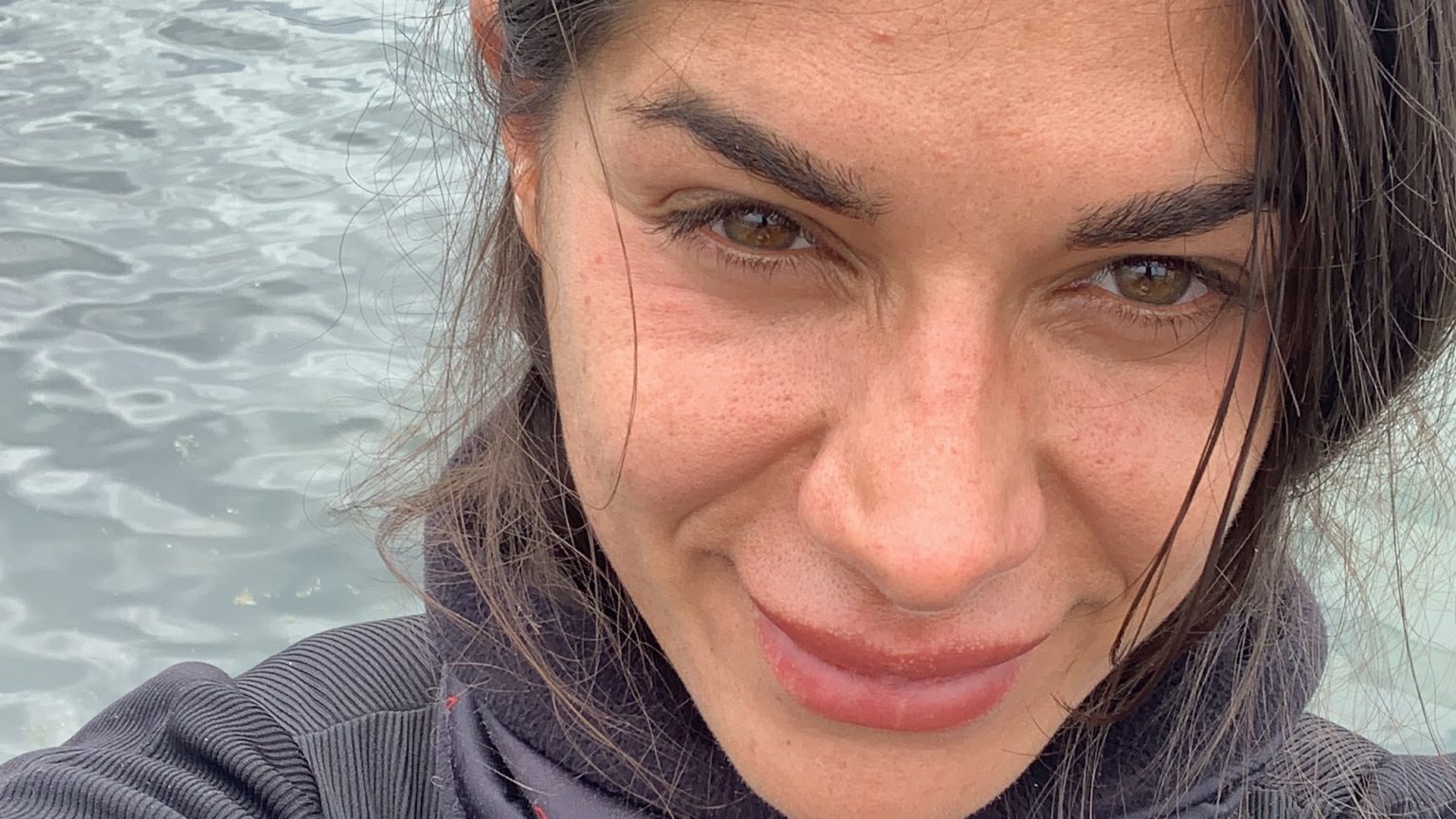 In a crowded field, the 'women have vaginas' scandal at Abertay University might just be the most insane campus-censorship story yet. Lisa Keogh, a law student at Abertay, is currently being investigated by the university authorities for comments she made in seminars. She says her fellow students complained after she said that women are born with female genitalia, and that trans women should not compete in women's mixed martial arts. For uttering such heresies she could even face expulsion — the university is reportedly deciding her fate later today. We spoke to Lisa ahead of the ruling to find out more.
spiked: What did you say that got you into trouble?
Lisa Keogh: I was in an online class about gender and feminism in the law. We were discussing equal rights for men and women. I said that I agree with equal rights, but that you can't expect an equal outcome. For example, I can't lift things as heavy as a man can. When I worked in a garage, men would help me because I wasn't physically as able as them. I was a small female and they were burly mechanics. I have equal rights to them and to men in general, but I cannot be a man, so to speak.
After I said that, somebody else in the class said it was misogynistic. I said it wasn't, and they brought up the issue of trans. I said that a trans woman would be stronger than me, because I'm a biological woman. So they asked how I would define a woman, and I said that my classification of a woman is somebody who is born with a vagina and the ability to menstruate.
There was uproar. It was like putting a target on my back. I had branded myself as a non-member of the echo chamber. I could have said the sky was blue and they would have attacked me. As I understand it, more than one person from the class reported me to the university.
It's fine for my fellow students to have an opinion and to push for their rights. But you have to be able to challenge people. But when you challenge these people, they say they have been attacked. What's the point of having a law class if you aren't challenging people?
spiked: How did the university respond?
Keogh: I got an email saying that I'd been accused of offending and discriminating against somebody. The email was very vague – it didn't say what I had actually done. I went to the interview and the interviewer asked if I accepted the allegations. I said I couldn't really accept them unless they told me what I had done. The interviewer said that would be teased out throughout the interview.
The first question she asked me was whether I had said that men are stronger than women. I said I had. She asked if I was admitting to it. I said yes again – it's a fact that men are stronger than women. I wasn't saying that the world's biggest female deadlifter isn't stronger than the average man. But the average man is stronger than the average woman, genetically speaking. Men have bigger lungs, bigger hearts, different muscle structures, denser bones. It's the way it has always been. Nature is not going to change because some people don't like it.
I've done nothing wrong. I've done nothing illegal. All I did was state facts. And just because somebody took offence to something I said, doesn't mean what I said was offensive. The burden is on them, since they are the ones offended by biological facts. It's not my problem.
I said to the interviewer, sarcastically, that I welcomed being punished for utilising my legal right to free speech.
spiked: Will Abertay formally discipline you?
Keogh: The university has not said it will expel me, but Abertay's code of discipline shows that's the heaviest punishment it could dish out. There's also the possibility of suspension or not being allowed to take part in classes. But I will submit my last piece of work soon. The only thing Abertay can do to me at this point is expel me and / or withhold my honours from me. If they do withhold my honours from me, though, that will harm my future prospects. It will obviously take a whole host of job options away from me.
spiked: You have also said you were shut down in another class – this time by a lecturer. What happened?
Keogh: In an online class, we were discussing trans issues, specifically the topic of men being genetically stronger than women. Nobody would listen to me so I posted an article about the transgender MMA fighter Fallon Fox into the Microsoft Teams chat. And then, all of a sudden, the chat function was closed by the lecturer. We weren't allowed to use it any more. I wasn't being mean. I wasn't being nasty. I wasn't being transphobic. But I still got shut down.
You'd think a law course would be the ideal forum for having debates and getting your teeth into sensitive, taboo issues. If you don't do that, those issues are always going to be sensitive and taboo.
spiked: What do you say to people who deny that free expression is in danger at university?
Keogh: If you think there isn't a free-speech problem on campus, then you don't know anybody who is at university. I was quite ignorant about it until recently. We had not had any classes that were open for debate until last term. When I started getting called names and shut down, I was quite taken aback. I didn't think the free-speech problem was a myth – I just thought it was more prevalent in the US. I understand why people think it's a myth, but speaking from experience, it really isn't.
spiked: Has the experience changed your perspective on things?
Keogh: It has given me strength. I have been stressed out, but I have now got the determination to fight for what I believe in: free speech. It has given me the energy to fight for something that's important to me. It has always been important to me – I just didn't realise how important it was until I found out I didn't have it.
Lisa Keogh was speaking to Paddy Hannam.
To enquire about republishing spiked's content, a right to reply or to request a correction, please contact the managing editor, Viv Regan.