Michel Barnier vs the migrants
The EU is no haven of openness.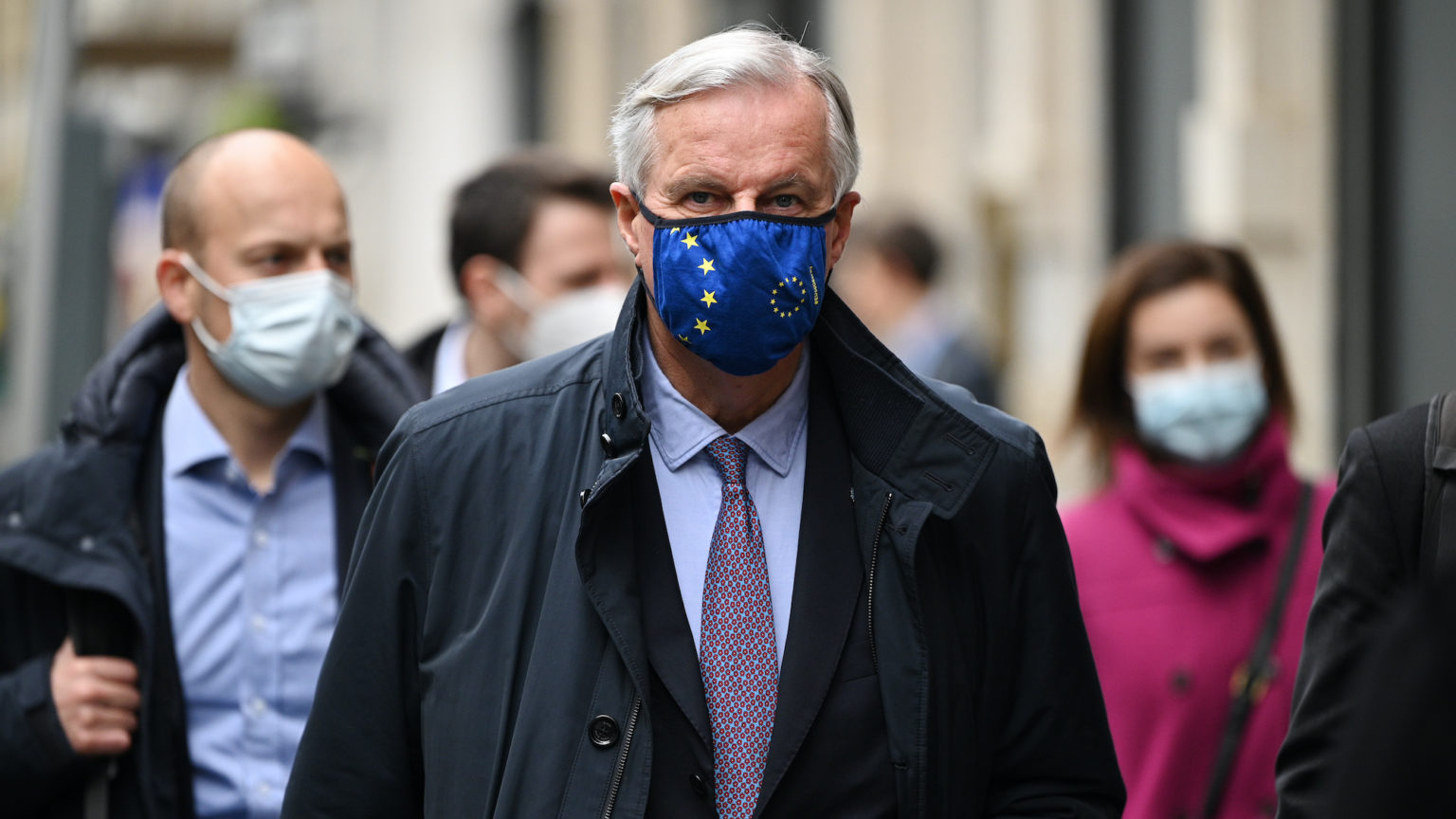 Remember Michel Barnier, the EU's chief Brexit negotiator? This week he made an astonishing intervention. He called for France to ban immigration from outside the EU for the next three to five years, and for the EU's passport-free Schengen area to be renegotiated.
Barnier is back in France to make a bid for the presidency. He is hoping his comments will catch the attention of Les Républicains, the party he hopes to represent. No doubt he wants to win over some potential Le Pen voters, too.
Some have asked what has happened to the Monsieur Barnier we grew to know over the past few years. In Britain, he became something of a broadsheet pin-up, for defending liberal, 'European' values against the 'hard right' Brexiteers in the British government. Every utterance of the 'thoroughly reasonable' Barnier during the talks was treated as holy writ. This was the man 'best qualified' not only to negotiate on behalf of Europe but also to understand Britain's domestic problems. The Remoaning classes cheered his every move against Brexit. And now here he is, calling for a total and complete shutdown of non-Europeans coming into France.
It would be wrong to think Barnier has made some kind of Damascene conversion from EU apparatchik to populist firebrand. In fact, his comments are largely compatible with the EU's philosophy. While fans of the EU celebrate its supposed 'openness' – whether it's free trade or free movement – the EU is only really 'open' to other members. Yes, there are few barriers to migration between EU countries, but to the outside world it is Fortress Europe.
Europe already has some of the strictest external borders in the entire world. Although a disturbing number of people in positions of power view the EU as some kind of cosmopolitan utopia, this is a complete fantasy. Over the past decade or so, tens of thousands of migrants have drowned trying to reach Europe's shores. Thousands have been detained in camps in north Africa. Migrants intercepted by EU-funded coastguards have been placed in camps.
So desperate is the EU to keep outsiders out that its leaders pay billions to autocrats like Turkey's President Recep Tayyip Erdoğan to host millions of Europe-bound migrants. Erdoğan is then able to blackmail the EU with the threat of releasing them to Greece and Bulgaria. Before Erdoğan (years even before anyone spoke of a 'migrant crisis'), Colonel Gaddafi would regularly warn that he could make Europe 'turn black' if he was not paid to guard Libya's coastline.
Michel Barnier's call to ban non-EU migration shouldn't be so surprising in this context. After all, despite the whimsical fables about an open, liberal EUtopia, Barnier is steeped in an institution that has long wanted to shut itself off from the outside world.
To enquire about republishing spiked's content, a right to reply or to request a correction, please contact the managing editor, Viv Regan.