'Labour's policies are dictated by social media'
Khalid Mahmood on why he resigned from Keir Starmer's front bench.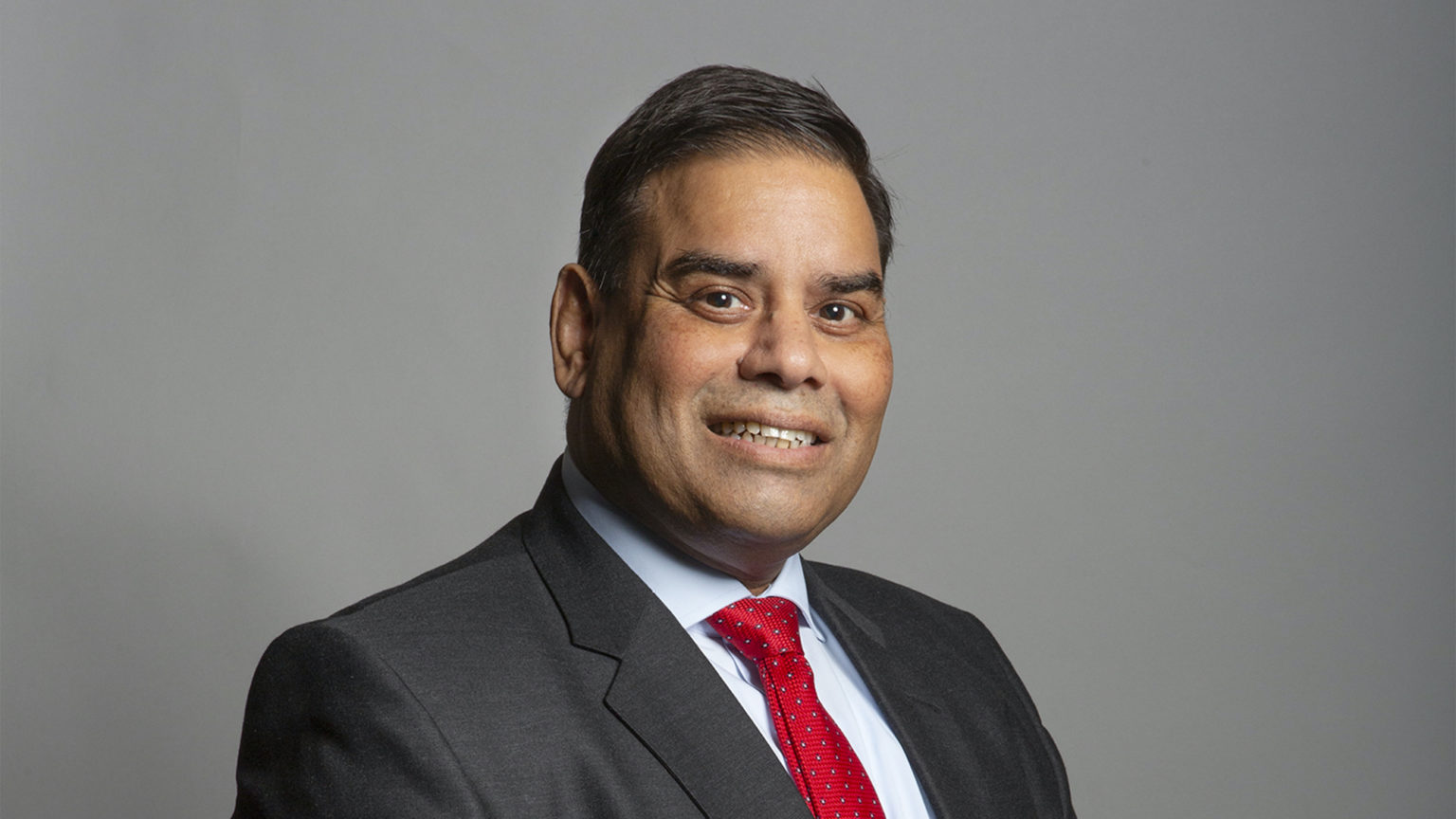 The Labour Party is in trouble. In last week's elections, it lost the historic Red Wall constituency of Hartlepool to the Conservatives, as well as shedding countless local council seats. There is no sign that it has learned any lessons from its catastrophic 2019 General Election result – and Labour leader Keir Starmer is under huge pressure as a result. Khalid Mahmood is the Labour MP for Birmingham Perry Barr. Last week, he announced his resignation from Starmer's front bench in explosive fashion, saying a 'London-based bourgeoisie, with the support of brigades of woke social-media warriors, has effectively captured the party'. spiked caught up with him to find out more.
spiked: Why did you resign from the Labour front bench?
Khalid Mahmood: I decided to resign on 13 April. It had nothing to do with the elections.
Having been in the Labour Party for almost 40 years, I have put great energy into trying to get the party back to focusing on its working-class heritage. Workers are the people we need to support. Whether they work stacking shelves, in warehouses, driving taxis or buses, in factories, are skilled, semi-skilled or have no skills at all – those are the people we have to help. Labour has been moving away from that, which is predominantly why the Red Wall has crumbled and why people are not associating with us. Instead of supporting working people, Labour is re-examining the very identity battles that we went through in the 1970s.
I came into parliament in 2001 and was one of only two Muslim MPs at the time. I spent a lot of time working on the issue of radicalisation of young people. Reflecting over lockdown, I noted that we still have a huge amount of radicalisation going on, where people are being groomed away from the mainstream. They are being told to ignore the mainstream media and only to use social media. They are being told not to integrate into society. And they are being isolated as a result. We have to do something about that. But instead we are using the term 'Islamophobia' in a way that weakens people's resolve and forces a victim mentality on them. We need to empower our young people not to be afraid and instead to see themselves as individuals who can progress.
spiked: You mentioned woke politics in an article you wrote when you announced your resignation – why is wokeness so off-putting to voters in seats like Hartlepool?
Mahmood: We can't afford to have our policies decided on social media. We can't afford not to understand what the average person is going through. Social media should be a way of engaging with people, not a means to decide policy and then force people to accept it.
Take the Low Traffic Neighbourhood (LTN) initiative. We have it in Birmingham and it's causing huge problems. People are having to go on huge detours because of it. You can say we should go back to an age where there were no cars on the road. But look at who suffers: working-class people. These people can't afford to get a new car, so they get penalised. Let's not use the environment as a stick with which to beat working people.
There are divisions in our communities about things like the Churchill statue. But we have a history and you can't rewrite it, however much people may want to. Instead, we have to learn the lessons of that history. We need to acknowledge that bad things happened in a different era with different perspectives. Instead of fighting battles from 100 years ago, we should focus on making things better for the future.
Let's not have policies that segregate people. Let's not have funding for one ethnic group or another. That's division politics. We should support everyone. We should look at the needs of the whole community in every area and see how we can get people to come together. That's what the Labour Party needs to do. It needs to get people to unite.
spiked: What do you say to those who argue that to oppose 'woke' politics is to oppose racial justice?
Mahmood: If you want to have a meeting about racial justice, don't hold it on your Twitter profile. Get out there and talk to people about it. Let's hear what issues people have and see how we can work together to solve them. Don't preach down to people.
When I stood for election in 2001, people in the Labour Party said I would not get elected – because the Indians wouldn't vote for a Kashmiri candidate, the Afro-Caribbeans wouldn't vote for an Asian person, and the white people were racist so they wouldn't vote for me either. I managed to get a majority of 7,000. People in all those communities voted for me. That just goes to show that people aren't divided in the way that others want them to be. They aren't blocked off into different categories. People are people, and they will treat each other as individuals. Let's not presume that they are racist. Let's not try to preach to them from a theoretical standpoint. Instead, let's do the practical thing and go out and speak to them.
spiked: Who is responsible for the party's drift towards identity politics and away from class?
Mahmood: People are sharing all these woke ideas on social media and it makes people afraid to say anything. They are too scared to discuss an issue face to face. When somebody posts something online, others assume it is absolutely true. They say it is their feeling, so we can't discuss it. But we should not just take it as written. We should sit down and talk about it, think about why they are upset. The more you isolate yourself, the more you prevent people having that discussion with you, the worse the problem gets.
People want to be part of society. But others are trying to separate them. They are building vertical towers of isolation. They sit at the top of these towers, which give them status. Instead, we need a lattice of integration, where people mingle, talk to each other, look at the issues and see what's right and what's wrong. That's what community is about.
spiked: How has Brexit played into Labour's drift away from ordinary people?
Mahmood: Our position on Brexit was terrible. We didn't have one. While we feel it's great to be able to work with the 500million people of Europe, if people don't feel engaged in it, and if they are disadvantaged by it, we have to be able to explain what we think we are getting out of it. It can't just be about abstract things like human rights, as important as they are. It has to be about how we support people leading normal lives. What people wanted to do was control their own lives in their own country. That is the trick that we missed.
spiked: Is Keir Starmer the man to turn things around for Labour?
Mahmood: We have to give him a chance. He has had a very difficult year during the pandemic, because he hasn't been able to go out and speak to people – which is exactly what we need to do.
Starmer has done very well at Prime Minister's Questions. The priority now is not changing personnel but re-engaging with the people who we think should be voting for us, but aren't. We have got to listen to their concerns and deliver on them.
Khalid Mahmood was speaking to Paddy Hannam.
Picture by: UK Parliament.
To enquire about republishing spiked's content, a right to reply or to request a correction, please contact the managing editor, Viv Regan.