Canada is drifting towards authoritarianism
Justin Trudeau's government has a shocking lack of respect for fundamental freedoms.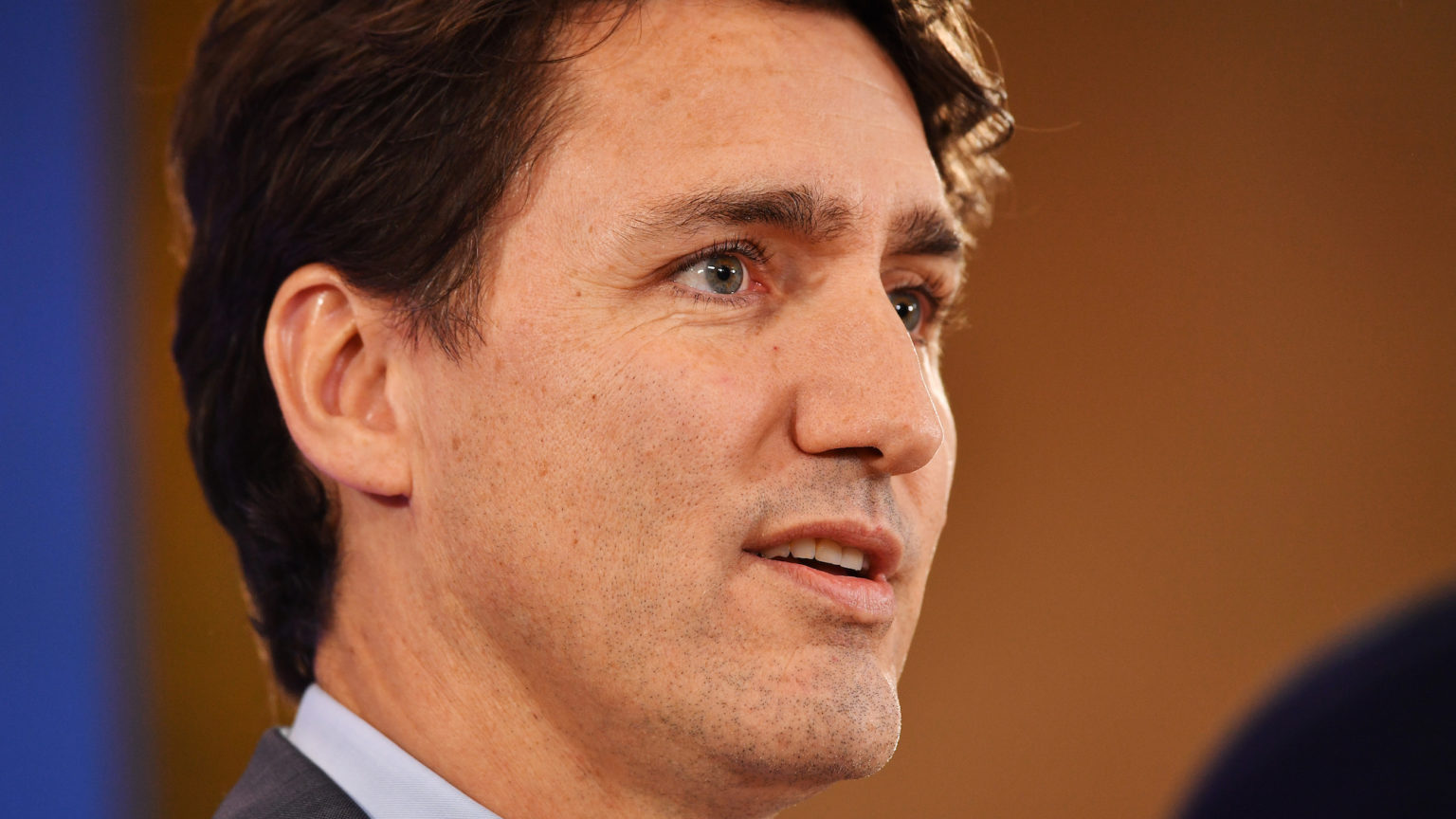 Canada's Bill C-10, An Act to Amend the Broadcasting Act and to Make Consequential Amendments to Other Acts, was initially created in order to level the playing field between Canadian broadcasting companies, whose content is moderated by the Canadian Radio-Television and Telecommunications Commission (CRTC), and tech giants like Netflix and Amazon, by subjecting these streaming services to the CRTC's regulations.
However, the bill garnered a great deal of criticism and concern from Canadians after a provision that protected user-generated content on social-media sites like Facebook, Twitter and YouTube from such regulation was removed. If the bill passed without said provision, the CRTC could treat social-media companies like broadcasters, and subsequently moderate content that is uploaded on their services by Canadian users.
When the minister of Canadian heritage, Steven Guilbeault, proposed the original bill in November 2020, he explicitly stated that 'user-generated content will not be regulated'. When he was asked why the change to the bill was made, he claimed the exemption of Canadian users' social-media content from C-10 was 'not necessary'.
Many seem to have disagreed with Guilbeault's sentiment that protecting Canadians' free speech is unnecessary. Peter Menzies, a former commissioner of the CRTC, called the bill a 'full-blown assault' on both Canadians' freedom of expression and 'the foundations of democracy'. Even Google expressed concerns about the potential legislation, saying in a statement that it was worried 'about the unintended consequences, particularly with regards to the potential effects on Canadians' expressive rights'.
Canadian prime minister Justin Trudeau has remained silent. He is far too busy tweeting about the 'she-cession' and deciding which form of virtue-signalling is the best fit for his appearance at an upcoming virtual celebrity concert featuring people like Meghan Markle and Jennifer Lopez.
Fortunately, likely due to the backlash C-10 has received from many Canadians, and also Conservative and New Democracy Party members of parliament, Guilbeault claimed that the Trudeau government will be including an amendment to the bill to make it 'crystal clear' that Canadians' social-media content will not be regulated by the CRTC. The fact remains, however, that Trudeau's Liberal Party intended to pass Bill C-10 in a form that would have subjected millions of Canadians' online content to the oversight and moderation of the CRTC, completely disregarding the potential unconstitutionality of such legislation.
This is made all the more concerning considering this is not the first time Trudeau has implemented legislation that raises questions about constitutional rights. Trudeau's policy of forcing Canadians to quarantine in 'designated government facilities' upon their return from abroad has garnered multiple lawsuits against the federal government, on the grounds that the arbitrary detainment imposed by the policy breaches the Canadian Charter of Rights and Freedoms – a document introduced in 1982 by Trudeau's father, then prime minister Pierre Trudeau.
During his time in office, which has been littered with an assortment of scandals, Justin Trudeau has increasingly shown his willingness to bend the rule of law according to his agenda. However, Bill C-10, like the designated government facilities, demonstrates an even more troubling trend developing within the Canadian federal government: Justin Trudeau and his Liberal Party appear to have little regard for Canadians' most fundamental rights.
Whereas the restrictions placed on Canadians' movement via the government-sanctioned quarantine facilities were unlawful, the Trudeau government's attempted attack on Canadians' freedom of expression with Bill C-10 was antithetical to the foundation of Canadian democracy itself. Canada – a society whose most glimmering virtue is its diversity not only of cultures and backgrounds, but also of ideas – has a leader who is perfectly willing to place the power to suppress online speech in the hands of an unelected regulatory body like the CRTC.
Despite the impending amendment to C-10, the message that this bill has sent to Canadians is crystal clear – Trudeau's government is not afraid of limiting Canadians' rights as it sees fit. If Canadians continue to stand up against restrictive policies like Bill C-10, then the sanctity of Canadian freedom and democracy can be preserved. If they don't, however, then it is likely that Trudeau will continue to push Canada down the slippery slope of authoritarianism.
Andrew Sansone writes about politics, culture and crime. Follow him on Twitter: @AndrewSansone15
Picture by: Getty.
To enquire about republishing spiked's content, a right to reply or to request a correction, please contact the managing editor, Viv Regan.