The nadir of Corbynism
Over the past three days we've seen just how spiteful and classist Corbynistas can be.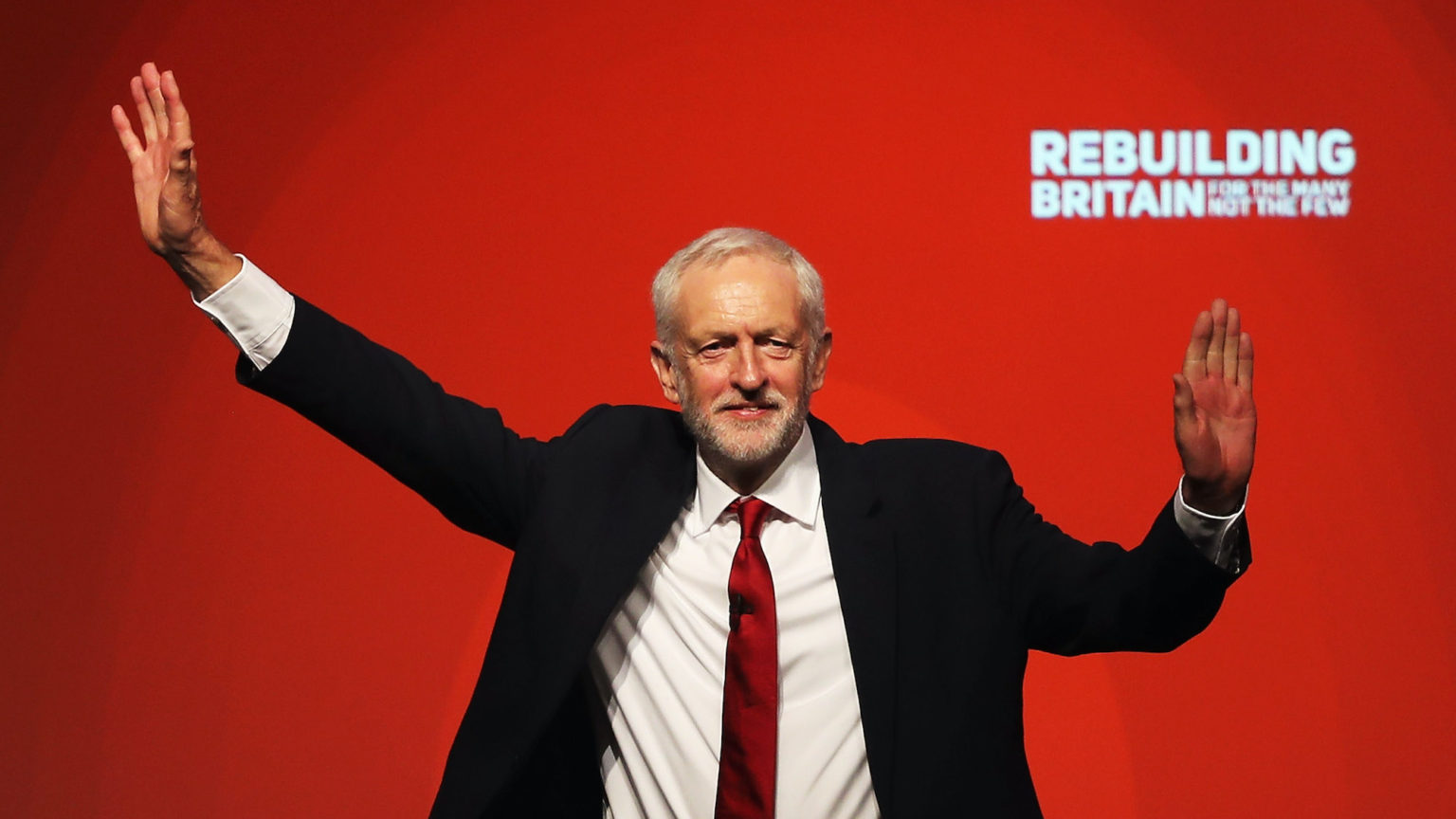 I don't know what Keir Starmer can do to breathe life back into the Labour Party. I don't think there's much he can do, given he was the architect of Labour's much-loathed Brexit-betraying policy, and given he is the archetype of the haughty, humourless managerial elites that working-class voters have grown to loathe. No amount of canoodling with the Union flag or eating fish and chips in public (where's the aioli?!) can disguise what Keir really is.
But there is one thing I am certain beyond all reasonable doubt that Keir Starmer should not do – he should not take lectures, lessons or tips from the Corbynite wing of Labour. He should not take advice from the people who turned Labour from a relatively normal party into a hateful, identitarian outfit for middle-class cosplay Marxists and social-media loons who have a suspiciously lively hatred for the world's only Jewish state. He should not accept sermons on how to revive Labour from party operators who lost millions of working-class voters to the Tories and who oversaw Labour's worst General Election result since 1935.
The behaviour of Corbynistas since Labour's rubbish showing in the local elections last week has been extraordinary. They're behaving as if 2019 didn't happen. As if Labour, when they were running the show, didn't lose vast swathes of the Red Wall to Boris Johnson's Conservative Party. 'Jeremy held on to Hartlepool and now Starmer has lost it!', they crow, neglecting to mention that Jeremy lost Bolsover, Bishop Auckland, Wakefield, Sedgefield, Don Valley… word length prevents me from listing all the working-class constituencies that fled Labour when it was being run by 'Jez We Can' activists more interested in upholding the right of trans women to poop in ladies' bathrooms than in upholding the vote for Brexit.
Demonstrating a frankly terrifying inability to experience the emotion of shame – scientists should study them – these activists who drove so many decent working-class people into the arms of the Tory Party have spent the past 72 hours sternly counselling Keir on what he should do next. 'Be more radical', they cry. 'Be more like us', they demand. 'Listen to John McDonnell', says John McDonnell. The same John McDonnell who we all remember looking redder than the communist tracts he has pretended to read when he was on the BBC on 12 December 2019 and the crushing General Election results came in.
Imagine going to an AA meeting and finding out your sponsor is Shane MacGowan – that is what it must be like for Starmer hearing a cacophony of Corbynista voices telling him how to boost Labour's electoral fortunes. You wonder if they're taking the piss. There is definitely something iffy about their intense Starmer-bashing. Their screechy, gleeful Schadenfreude over Starmer's electoral mess-up is driven by an almost therapeutic need for self-vindication. The more pathetic they can make Starmer appear, the more they can slyly erase their own failings of the past five years. Theirs is a highly revisionist task – heap ridicule on the era of Keir to try to make the era of Jez seem half-decent by comparison. Their post-election crowing isn't about helping the Labour Party, it's about helping themselves to no longer look like the middle-class eccentrics who lost the working classes to the Tories. It's as much psychological as it is political.
This is one of the ironies of the past three days: we've witnessed the failures of the centrist project initiated by Starmer, yes, but we are also witnessing the nadir of Corbynism. The dishonesty and disingenuousness of Corbynism have become clearer off the back of Starmer's disaster. Corbynism's true nature is being revealed in its spiteful, self-regarding reaction to the local-election losses.
The disingenuousness can be seen in Corbynistas' obsessive focus on the 2017 General Election, in which Labour did quite well, and their unwillingness to talk about the 2019 General Election, in which Labour tanked to an unprecedented degree. They cannot confess to the big difference between Labour in 2017 and Labour in 2019 – the fact that, under pressure from the middle-class graduates and managerial elites who came to dominate the party even more under Jeremy Corbyn than they had under Tony Blair, Labour dragged itself from a position of respecting Brexit to a position of promising to overthrow Brexit, void 17.4million votes, and hold a second referendum. Sure, Starmer failed to win back the Red Wall working classes, but it was Corbynism that lost them through its snivelling alignment with the reactionary neoliberal project of frustrating Brexit.
Then there's the classism of the Corbynite project. Some of them are now wondering out loud whether Labour should even bother trying to win back the northern working classes. Just stick with London and Manchester – we're more progressive anyway. The latest ruse of these middle-class agitators is to define northerners who own their own homes as the really privileged people, while us knowledge-economy southerners are the new working class. It would be funny if it wasn't so genuinely abhorrent. Corbynism is now basically posh people in the south screaming at working-class people in the north: 'You are privileged home-owners whereas I barely have enough money for my daily iced latte as I scooter to my precarious graphic-design job in Mile End!' Disgusted by the real working class, Corbynistas invent a fantasy working class.
And there's their unshakeable attachment to wokeness and everything it entails: preferring identity politics to class politics; feeling shame towards the national flag; sacrificing biological reality at the altar of genderfluidity; caring more about Gaza than Gateshead; viewing the state as the true agent of change, and the working classes as a problematic, regressive blob that must be re-educated out of its devotion to Boris and its addiction to the tabloid press. Ha, they say, Starmer failed to win back the Red Wall with his 'flag-shagging', so clearly he should have stuck with our 'progressive' agenda. That this 'progressive' agenda (it's not progressive at all, of course) has only served to alienate working-class people with its nation-bashing, family-bashing, biology-denying, race-obsessed, divisive posturing doesn't matter, it seems. Remember – this isn't about winning back the working class; it's about retrospectively vindicating the Cult of Jez.
None of this is intended to detract from Starmer's disaster. Rather, this is about historicising Labour's current crisis. It's about locating it in the longer trend of Labour's turn against the working classes and its disappearance up the fundament of identity politics and neoliberalism. Corbynism did far more to shove Labour up that fundament than Starmer has (so far, anyway). That's the thing about the Corbyn project – behind its pretence of radicalism and its love of Marx memes, this was always a movement defined by its hostility towards working-class communities and its belief that city liberals who use words like 'cis' and 'gammon' are the future of the Labour Party. God help us. Keir, this advice is for free: tell them to piss off.
To enquire about republishing spiked's content, a right to reply or to request a correction, please contact the managing editor, Viv Regan.