Labour: 'The voters let us down'
Even the pessimists underestimate the Labour Party's existential crisis.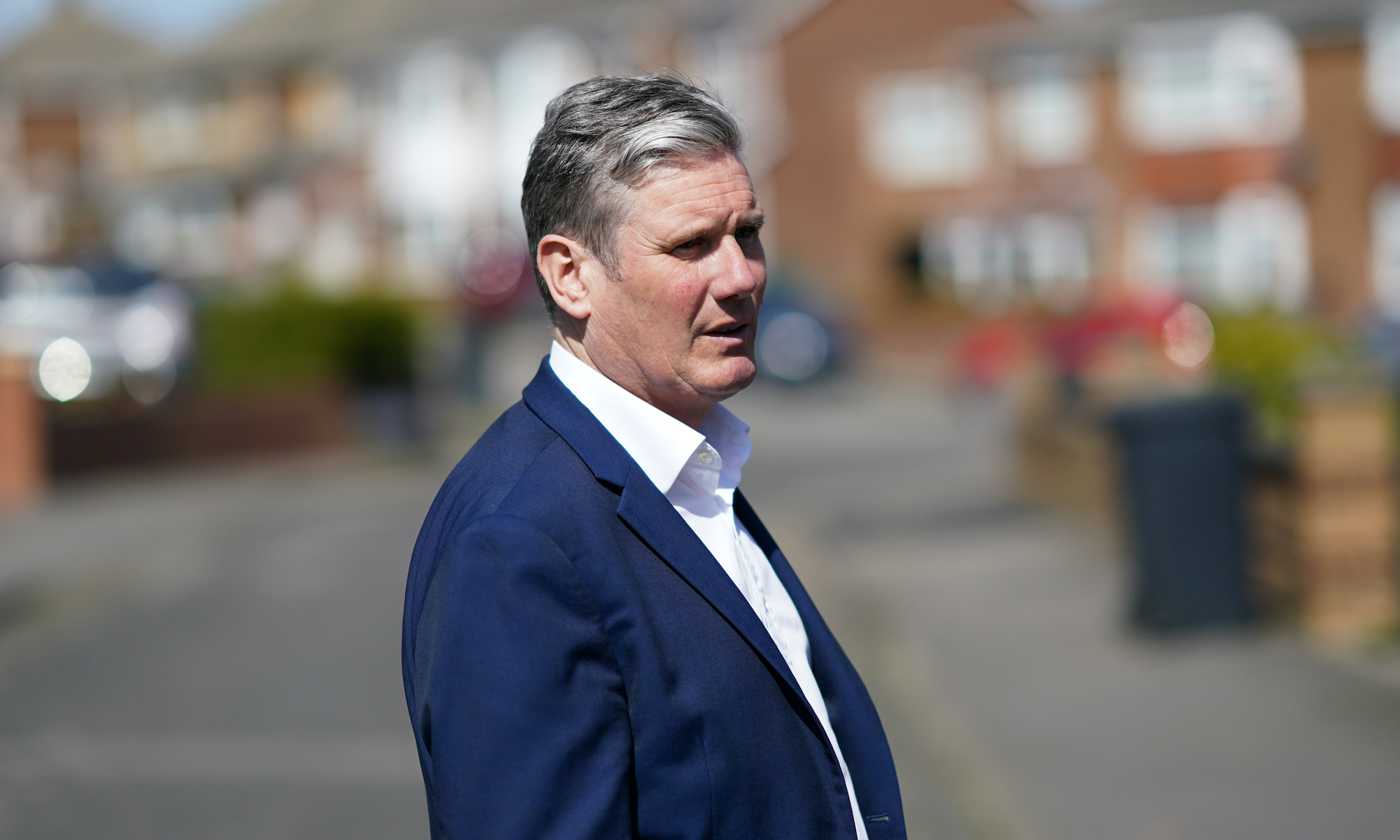 Bertolt Brecht's short poem, 'Die Lösung' ('The Solution'), is a famous satire on the anti-democratic politics of Stalinist East Germany during the Cold War. Written in response to the state putting down a 1953 workers' revolt, though not published until 1959, it relates how a Communist official informed the people of East Berlin that they 'Had forfeited the confidence of the government / And could only win it back / By increased work quotas'. Brecht's conclusion rings down the ages:
'Would it not in that case be simpler
for the government
To dissolve the people
And elect another?'
The mundane affairs of a local council in the English East Midlands do not often bring to mind satirical German poetry. But I could not help thinking of Brecht when I saw the results of last week's elections for Amber Valley Borough Council in Derbyshire.
The Labour Party lost control of Amber Valley and the Labour council leader, Chris Emmas-Williams, lost his seat. In response to what he admitted had been 'a disastrous day for us', the ousted local Labour boss declared (without any Brechtian satirical intent) that, 'The voters have let us down. I hope they don't live to regret it.'
'The voters have let us down.' Those six words captured the deep-seated disdain for the people, especially working-class people, at the heart of the Labour Party today. They revealed the widening distance between Labour leaders and their erstwhile supporters, who 'let them down' in droves in last week's elections in England.
That distance between 'the people's party' and the actual people was confirmed on the BBC's flagship Newsnight programme, when Labour frontbencher Lucy Powell was asked how her party could reconnect with voters in places such as its former stronghold of Hartlepool, which had just elected its first Tory MP in more than 50 years. Powell was sure that those people would come back to Labour, because 'They want to be at the forefront of a green revolution'. Yes, of course, north London-style eco-zealotry must be the key to the hearts and minds of voters in one of the most deprived former industrial areas of north-east England.
This is why the existential crisis facing the Labour Party will not be fixed by any dog's dinner reshuffle of its leadership team, or a promised turgid policy review, or even by replacing the useless Keir Starmer as leader. These things could only be a performance by a moribund political machine with no apparent purpose beyond its own survival. The far more fundamental question is: what is the point of Labour? What – and who – is this party for?
By the end of the weekend, the BBC and the rest of the anti-Tory media were trying to talk down Labour's underlying problems by talking up its success in holding on to power in Wales and winning a couple of regional mayoral elections.
Some of Labour's earlier pessimistic responses to its historic by-election defeat in Hartlepool, and its loss of local-council seats in former 'Red Wall' areas, were at least slightly more honest. Shadow defence minister Khalid Mahmood announced his resignation from Starmer's frontbench team, protesting that Labour had been taken over by 'a London-based bourgeoisie, with the support of brigades of woke social-media warriors'. Starmer himself confessed that, 'Very often, we've been talking to ourselves instead of to the country, and we've lost the trust of working people, particularly in places like Hartlepool'.
Labour factions then immediately indulged in another prolonged bout of talking to – more like shouting at – themselves, with centrists blaming the defeats on the legacy of left-wing former leader Jeremy Corbyn, while leftists such as Diane Abbott claimed they could have won in Hartlepool had they stuck to Corbyn's 'popular policies' that led Labour to its worst General Election since the 1930s. Just the ticket for regaining 'the trust of working people'.
The point is that even the hardline pessimists don't go far enough in describing the decay of the Labour Party as a political movement. It is much worse than even they will admit. The empty suit Starmer, whose idea of standing up for the people is to (literally) take the knee to divisive identity politics, and who has redefined 'opposition' to mean supporting the Conservative government's every lockdown measure, is not the solution to the crisis. But he is the leader the moribund party deserves.
The Conservative and Labour parties have now been the two poles of British political life for more than a century. But that apparent institutional continuity disguises how both parties have changed and been reinvented down the decades.
Despite its self-styled image, Labour was never truly the party of the working class. It was set up to represent the political interests of a layer of once-powerful trade-union leaders, while its active membership was always heavily middle class. But Labour did rely on the (often unenthusiastic) loyalty of millions of working-class voters. It has now lost that loyalty, in many cases seemingly for good. Worse, it has no idea how to win those voters back, beyond the patronising exercise of putting women with northern accents on the TV.
Brexit was of course the catalyst that ultimately exposed and increased the divide between Labour and the working classes. The Leave vote in 2016 was a popular revolt not just against the anti-democratic EU, but also against the cross-party elitist UK political establishment that supported it. Hartlepool voted Leave by 70-30 per cent. Labour held the seat in 2017 because it promised to respect the referendum result. It broke that promise, but scraped home again in Hartlepool in 2019, when the Leave vote was divided between the Tories and the Brexit Party.
Last week, however, there was no hiding place, and the voters of Brexit town Hartlepool finally and decisively settled scores with a Labour Party led by arch-Remainer Starmer, which had the arrogance to put up another failed Remainer as its candidate. The days when, as Labour used to boast, voters in 'Red Wall' seats would elect a donkey wearing a red rosette are long gone. They refuse to be led by donkeys anymore.
Labour is now an entirely different (dis-)organisation – not a movement for change but a misfiring electoral machine that only really represents the narrow outlook of the green, Brit-bashing, identitarian Remainer petite bourgeoisie.
There is a lot of truth in Khalid Mahmood's resignation protest about Labour being a party of the London middle classes and social-media warriors. Even in London, that party looks increasingly detached from the lives of millions of people. Labour's London mayor, Sadiq Khan, the embodiment of miserabilist Remainerism, has been re-elected far more narrowly than many expected.
As we on spiked have pointed out before, even at the peak of his popularity, more Londoners voted Leave than ever voted for Khan. This time he was run surprisingly close by Tory candidate Shaun Bailey, who was considered such a longshot that even his own party effectively abandoned him. The Khan-backing London media might have reported the mayor 'storming' back to the power, but in truth there is little enthusiasm left for a Labour Party less interested in storming the barricades than erecting them to prevent Londoners driving down their own streets.
Of course, as last week showed, Labour can still win some elections. Millions of voters have certainly not become devoted Tories overnight. Labour has held on to its historic stronghold of Wales, but largely by becoming the conservative party of lockdown and the politics of fear. The seeping of its metropolitan middle-class supporters out of expensive cities can even lead to some Labour gains, as in the mayoral elections in the east and the south-west. None of this, however, is nearly enough to compensate for the loss of its base of working-class support in England, and even more so in Scotland.
In any case, there are more important issues at stake here than mere electoral arithmetic. What does it matter if people do vote for a Labour Party in the midst of an existential crisis, adrift without purpose or principle? It is no longer a party of labour. Indeed it is no longer really a political party at all, in the sense of a movement cohered around a guiding programme. What is the point of the Labour Party today?
As Brecht might have it: would it not in that case be simpler for the people to dissolve the opposition, and elect another?
To enquire about republishing spiked's content, a right to reply or to request a correction, please contact the managing editor, Viv Regan.