'Voters of Hartlepool, you are the problem'
Sneering liberals are not taking the by-election result well.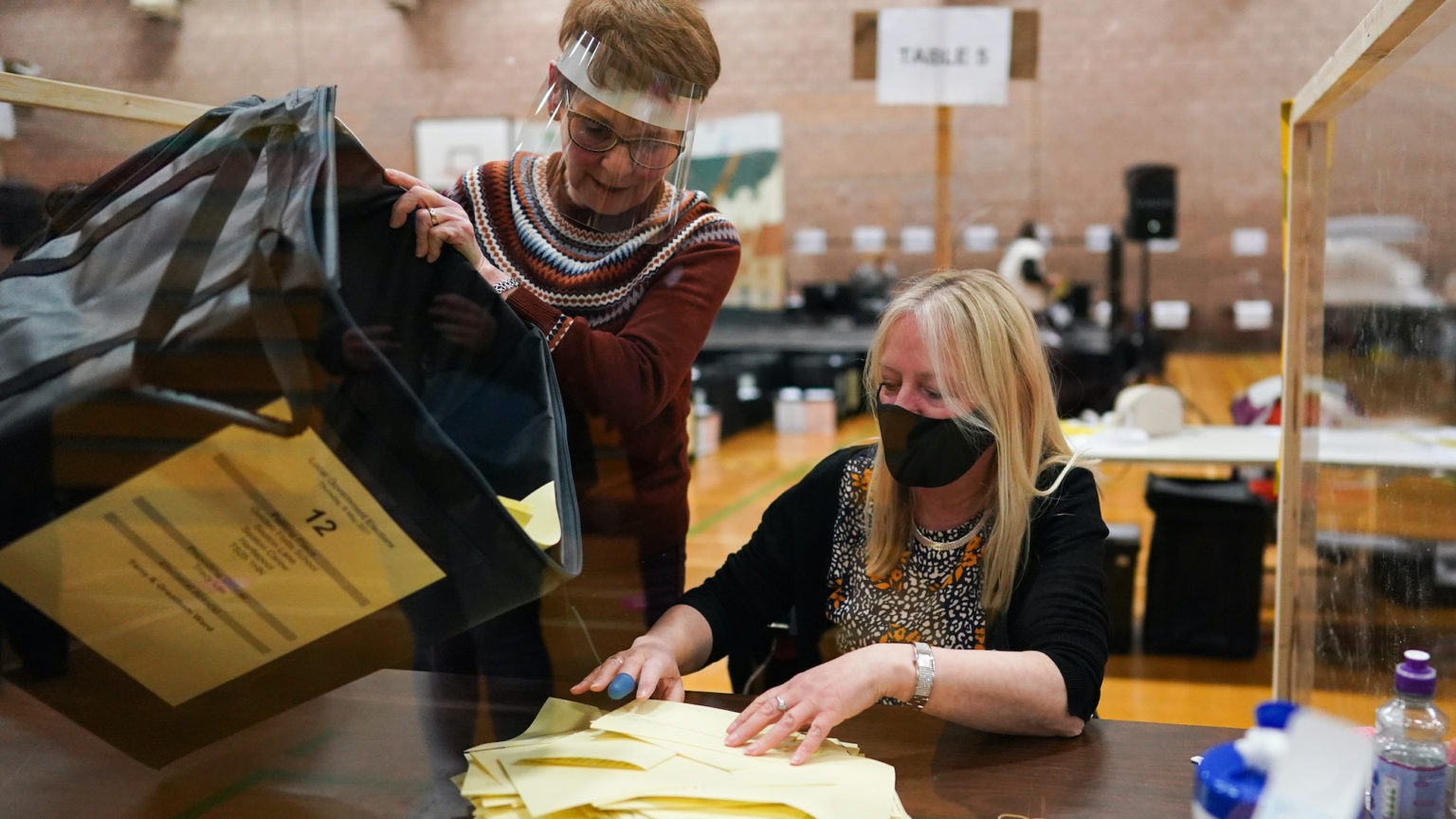 Hartlepool has fallen. The Tories have dealt yet another devastating blow to Labour's 'Red Wall'. Another formerly safe seat has disappeared from the party's historic, northern working-class heartlands.
And as with every electoral upset and every populist upsurge over the past half-decade, the liberals have gone into complete and utter meltdown. 'How could this have happened?', they whine. 'How could the party of the pandemic, of sleaze and of arch-liar Boris, win against the moderate, respectable and enlightened Sir Keir?' For these embittered liberals, the only people to blame are the voters themselves.
'Comic' James Felton thinks the good people of Hartlepool were just too damn thick to know what was at stake. In electing the Tories, they had 'failed the idiot test', he tweeted:
I get the whole "don't blame the electorate" thing and lord knows I'm to the left of the current Labour Party but on the other hand it was still pretty clear choice between the "LET THE CORPSE PILE GROW LARGE" party and one that's quite Keithy and you've all failed the idiot test

— James Felton (@JimMFelton) May 7, 2021
For law professor Paul Bernal, it is less to do with mass stupidity than mass selfishness. 'Labour's problem' was that, unlike nice, generous and intelligent citizens like himself, 'a lot of people don't actually want a fairer society', he says.
Personally, I think Labour's perennial problem is that a lot of people don't actually want a fairer society, they want a society that's unfair on other people, not them.

— Paul Bernal (@PaulbernalUK) May 7, 2021
And for Byline Times contributor Otto English, the electorate has once again been duped by their betters, by 'fall[ing] for foppish public schoolboys'. A floppy hairdo and a posh accent is apparently enough to manipulate the gullible masses into ticking the wrong box:
Never underestimate the willingness of the British people to fall for foppish public schoolboys who can put on the charm for gain. It's as deeply, depressingly, ingrained in the mindset of the country as the nicotine stains on Nigel Farage's fingertips.

— Otto English (@Otto_English) May 7, 2021
The message from these oh-so-clever, kind and virtuous folk is the same as it always is: we aren't the problem – you, the voters, are. For them, the grubby masses simply aren't good enough for the benevolent Sir Keir and his party of angels.
What they always forget to ask themselves is this: why should the voters support a party that holds them in such contempt?
To enquire about republishing spiked's content, a right to reply or to request a correction, please contact the managing editor, Viv Regan.