Students have nothing to fear from sex
A decade of sexual-harassment panics has created a stilted, risk-averse generation.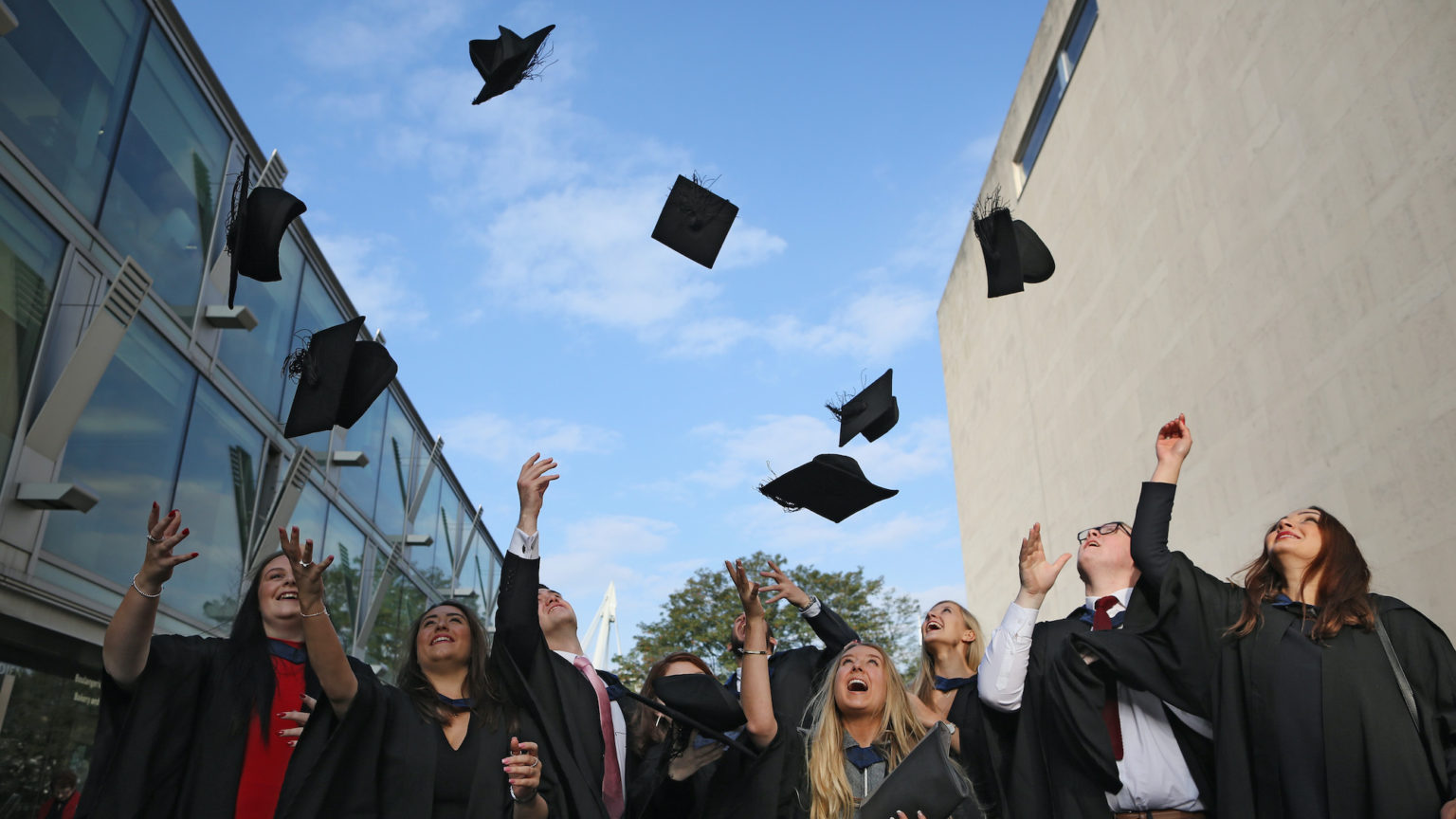 University is no longer a place of drunken nights, sexual promiscuity and embarrassed mornings after. According to the headlines, sex is not a priority for today's university students, who are either too nervous about doing it wrong or not interested in trying at all.
These conclusions come from a new report by the Higher Education Policy Institute (HEPI) – Sex and Relationships Among Students. Like all studies, it should be taken with a pinch of salt. Its findings come from answers given by a sample of 1,000 students during the summer of last year, slap bang in the middle of the pandemic. And while some of the questions didn't directly relate to Covid-19, it would be unsurprising if the cohort of students in question decided to downplay the importance of sex in a year when it has often been illegal for them to take a partner home.
Nevertheless, concerns about the younger generations' lack of enthusiasm for sex have been growing for a while, and the HEPI report has some interesting findings. Just 10 per cent of students said they expected to cop off in freshers' week. Forty-three per cent arrived at university with no sexual experience, and 25 per cent had never kissed anyone at all. Perhaps because of low expectations in the bedroom, 58 per cent of students said they prioritised making friends over finding sexual partners, and a lowly nine per cent actually succeeded in getting lucky in the first few weeks of university.
But while those of us who had a wild time at university might feel baffled at the conservatism of a new generation, it is the second part of the HEPI report that is most depressing. According to the findings, 'a majority of students think it should be compulsory to pass a sexual-consent assessment before entering higher education'. The report also shows students moaning about the level of sex education at secondary-school level, with just 27 per cent agreeing that they were provided with 'a comprehensive understanding of sexual consent'. This nervousness runs contrary to the fact that 59 per cent reported that they personally felt 'very confident about what constitutes sexual consent'.
In short, the report's findings seem to show a kind of defensive performance of prudishness among students, with many highlighting the importance of learning about sexual consent, despite having no desire to put this education into practice. Of course, agreeing with the necessity of mandatory consent classes has become a way of signalling that you are on the 'right side' of the discussion.
Drunken sex has become a particular concern for this generation. Only 30 per cent of students told HEPI that they felt confident about negotiating sexual consent while drunk. Perhaps it would be more honest to admit that the vast majority of students will at some point make mistakes when it comes to drunken sex – whether that's doing the walk of shame coated in regret or hurting someone's feelings. Most sensible young people don't need training to understand the difference between what is abusive and what is a normal part of sexual experimentation.
The other context for these findings is the decade-long panic over sexual harassment and rape culture at universities. This panic has in part been caused by fearmongering studies by the NUS and student groups. Hidden Marks, an infamous NUS report from 2011, claimed that a majority of women had experienced abuse on campus and that a third of female students felt unsafe at night. This was ascertained by asking 2,058 self-selecting female students. Two years later, a report from the University of Sussex's gender-studies department – That's What She Said claimed that 50 per cent of students reported 'laddism' and a 'culture of harassment' at their universities. This was based on interviews with just 40 women students across the UK. The experiences of a handful of women, couched in hyperbole about harassment and abuse, were turned into lurid headlines about a supposed epidemic of sexual harassment and abuse on campus.
From #MeToo to the recent allegations of harassment in schools and universities sparked by Everyone's Invited, you would be forgiven for thinking that young people today are far more depraved and abusive in their sexual encounters than even the most stereotypical 1950s sexist. Really this is a product of women, in particular, feeling more comfortable and confident about speaking up about the negative experiences with sexual relationships. This newfound confidence is positive. But the truth is that university remains one of the safest spaces – literally – for women and men to explore their sexual freedom. A fixation on the risks of sex has ended up plaguing a younger generation with fears about whether or not they will have the right kind of experience.
What no one seems willing to admit is that mistakes and mishaps are part and parcel of any adult experience – especially intimate relationships. No amount of compulsory training in the school classroom or the university lecture hall can prepare you for what it feels like to have your heart broken, or to wake up in the morning in a bed you wish you hadn't. More importantly, you can never be taught what it feels like to take a risk and have it pay off. The best kind of sex is spontaneous, unregulated and fun. What we learn by informal means of socialisation, of trial and error, is often more important than what we're told in formal settings.
Those of us who are embarrassed by the sheepishness of a younger generation, unwilling to take the leap into bed with one another, need to be far more positive about the risky aspects of sexual interaction. Never mind consent classes, young people need to stop talking about how to get it on, and just do it.
To enquire about republishing spiked's content, a right to reply or to request a correction, please contact the managing editor, Viv Regan.