The problem isn't Carrie – it's Boris
Turning Carrie Symonds into the Imelda Marcos of Downing St lets the PM off the hook.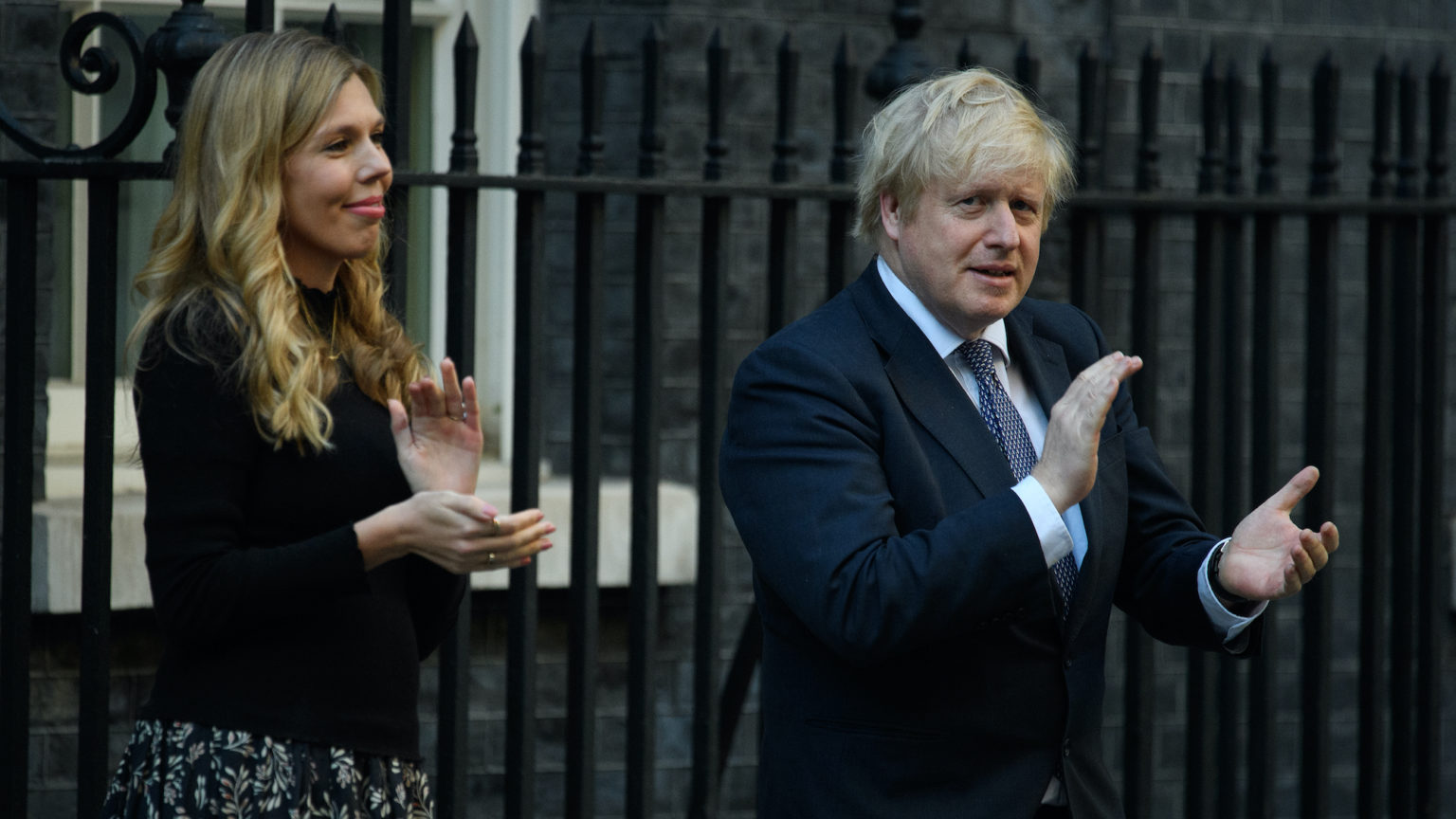 Al Capone was brought down by tax evasion, so if Boris Johnson's time as prime minister ends thanks to a £58,000 bill for interior decorating, it's time we all got very interested in the 'cash for cushions' affair.
My fear is that, since he has turned Britain into an authoritarian state, the cult of personality he has burnished for himself will prevent him being blamed for our current mess. Like Anne Boleyn, Marie Antoinette and Imelda Marcos before her, Carrie Symonds may carry the can for a tyrant's excesses.
Someone, internally, appears to be prepping the scaffold. 'It was 14 months ago – back in February 2020 – that officials first became alarmed by renovations to the No11 flat', the Daily Mail leads. '"The cost is totally out of control – she's buying gold wallpaper!", [Boris] is said to have raged to aides… "Tens and tens of thousands – I can't afford it."'
If it helps to cut off her head because she tricked him into thinking he could have his cake and tell us to eat it too, he surely will – even if the April issue of Tatler insists that 'Carrie's coup' was the secret of his success. In the current context, this is about as damning as admitting to owning 3,000 pairs of shoes: 'Ensconced in the most famous flat in London, despairing over Theresa May's glum decor, and with a "baby hatching", as Symonds would later put it, she was soon advocating for an election to allow Johnson his own mandate. Finally, an election was called, and the would-be prime minister was helped along by Dominic Cummings to an easy victory.'
That Carrie has since got rid of Cummings (according to Cummings) is causing Cummings to come for her now. She cured her despair by employing the upmarket interior eco-designer Lulu Lytle, Boris took some sort of bung to pay, and that's you up to date if, like any rational brain that wants to remain sane, you have turned off the news.
The Tatler cover is a fairytale only Bluebeard could admire. Apparently Carrie was conceived in an extramarital affair and then graced the magazine's cover thanks to her own extramarital shenanigans with a man 24 years her senior who's been cheating on his wives since before she was born. That 'she is now, without question, one of the most influential – if unelected – women in Britain', as the magazine insists, is plain sad when you squint at the sequence of events detailed in a picture timeline on 'the making of the first fiancee':
'2007: Dresses up as a sexy schoolgirl at a university party.
July 2007: Driven home from a club by cabbie John Worboys, who is later convicted of sexual assaults on his passengers. Worboys spots Symonds waiting for a bus and offers to take her home. He gives her spiked drinks. After that, she recalls little.
March 2009: Gives evidence against Worboys at Croydon Crown Court. She is one of 14 women who testify at the trial. Afterwards, she tells BBC News: "I was nervous about giving evidence. I feel I was representing a lot of girls who were not going to stand in court."
2009: Attends a Horrible Histories-themed party at university. She wears a brown dress, with her hair styled in a very 2009 quiff.'
After graduating from Warwick with a first in art history, Symonds pursued the sort of career that would cause the soul to die. She 'became renowned for her white-wine-fuelled social life' while 'fattening a contacts book that serves her to this day' and 'warbling Celine Dion at full pelt in the cab on the way home'. Her 30th birthday party consisted of 'Michael Gove and Boris Johnson… dancing exuberantly to ABBA'. By that point she had lost 'the job she had long coveted: head of comms for the Conservative Party… subsequent reports alleged that questions had been raised about her expenses – taxis particularly'. But she was soon to shack up with the man who would be PM.
I know the fact that a young woman almost as dolly blonde as I am is now the 'most powerful – if unelected – woman in Britain' is supposed to feel empowering. There goes Carrie. An example to us. In modern Britain you can still fuck your way to the top, and don't let any man tell you that you can't. But post-#MeToo, I don't understand why famed FGM campaigner Nimco Ali is not mounting a 'Free Carrie' campaign. The poor girl's already survived being drugged by John Worboys – are we really going to stand by as she sacrifices her youth to a flabby 56-year-old who screams 'get off my fucking laptop' at her behind closed doors, in the hopes of saving the otters?
The whole country now knows what it is like to have to trust Boris Johnson. You only know what he's going to do because he swears to God he's not going to do it right before he does, only to turn around and insist he didn't mean to, other people made him, and PS, it's all your fault. Yes, £58,000 is an offensive amount of money to spend on anything, but the sum he had donors pay off pales in comparison with the bills he's charged the taxpayer, highlights of which include: £100,000 on Allegra Stratton and £2.6million on her (never to be used) press briefing room; £9million on a war room under Whitehall; and £407 billion on the job-destroying lockdown. He's run up a £2 trillion national debt and is refusing to reopen the economy until June while fuelling the worst recession since industrialisation.
'Undoubtedly money is a pressing issue for Carrie and Boris', the Mail on Sunday has noted. 'Day-to-day running costs (not least the £12,500 worth of gourmet, organic food delivered to Downing St for the couple) are mounting up…'
Excuse me while I get out my minuscule Stradivarius. Boris needs kicking out of No10 for gross incompetence before his reckless attitude to public finances ruins us all.
To enquire about republishing spiked's content, a right to reply or to request a correction, please contact the managing editor, Viv Regan.