So much for the People's Government
A government that once promised to shake up the status quo has descended into the same old Westminster circus.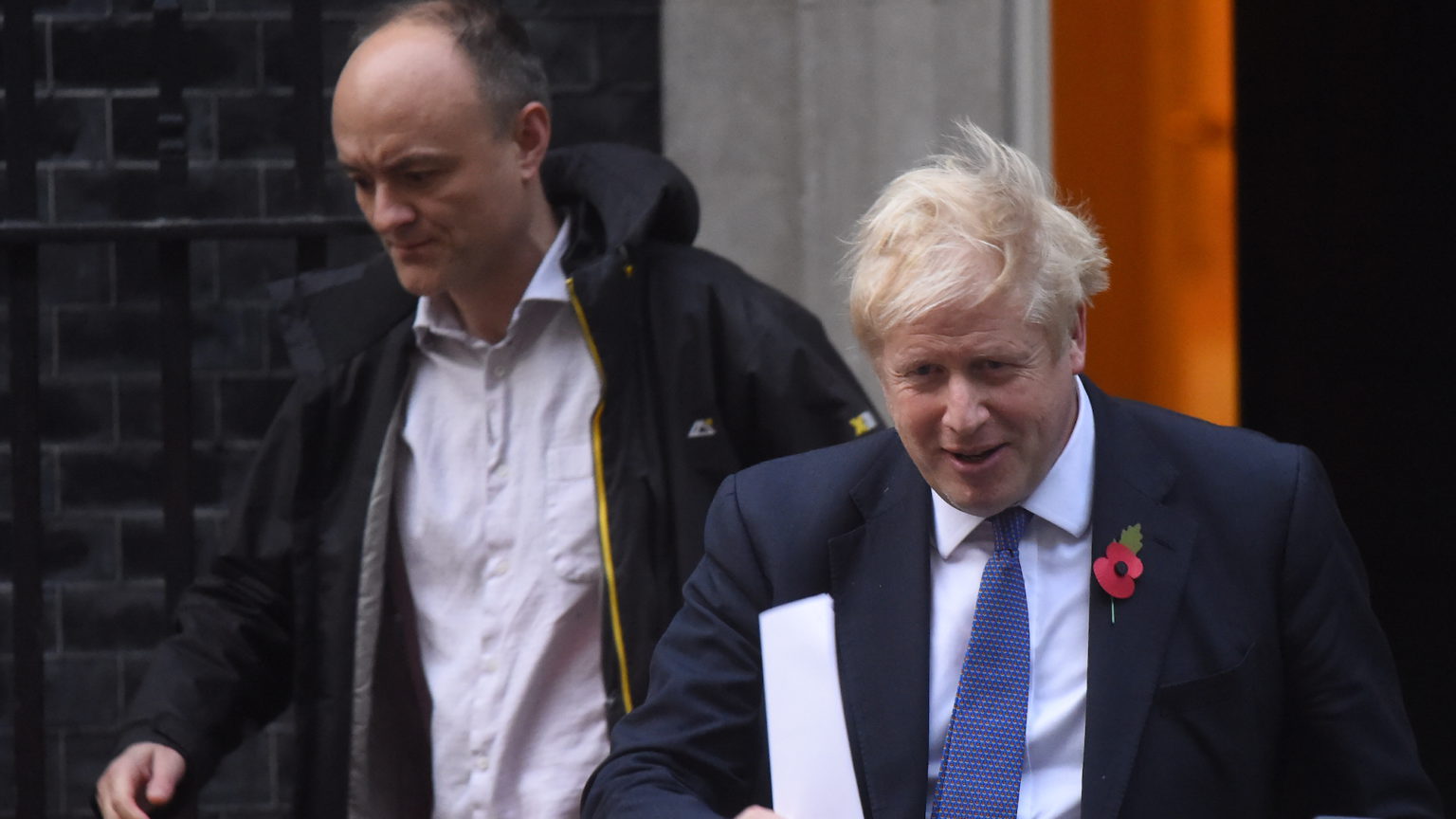 Remember the People's Government? That is what Boris Johnson dubbed his incoming regime following the 2019 General Election. Working-class former Labour voters, in Red Wall constituencies in the north and the Midlands, had helped put him in No10 with the biggest Conservative majority since the 1980s. People long taken for granted by Labour now mattered electorally in a way that they hadn't for generations, and Johnson said he was taking notice.
At the centre of this 'People's Government' were two characters who, though hardly straight out of the Dog and Duck, appeared to 'get it' – that ordinary voters had been ignored and sneered at by an overeducated elite who had spent a generation getting everything wrong with disastrous consequences. Boris Johnson and chief adviser Dominic Cummings – the respective frontman and strategist of the Leave campaign, now reprising those roles in government – promised to Get Brexit Done and disrupt a status quo that had failed ordinary people.
Less than 18 months on and a once interesting political partnership has been ripped apart amid briefing, bitchiness and courtly politics. Dominic Cummings, embattled since his infamous lockdown drive to Barnard Castle, was pushed out of government last year, in part at the behest of the prime minister's fiancé, Carrie Symonds. This followed a bout of bitter infighting between the Vote Leave faction around Cummings and those close to Symonds.
Now it is all-out war. In recent days, No10 has accused Cummings of being the source of a series of embarrassing leaks of the PM's WhatsApp messages, including the James Dyson exchange about ventilators and an approach by crown prince Mohammed bin Salman regarding a failed Saudi takeover of Newcastle United. Cummings also stands accused of being the 'chatty rat' who leaked news of the November lockdown to the media.
Cummings denied all this on his blog last week, accusing Symonds' best friend and senior No10 adviser Henry Newman of being the source of the November leak. He also alleged that Johnson tried to 'secretly arrange' for Tory donors to finance the £58,000 refurbishment of the Downing Street flat. (No10 insists Johnson paid for it out of his own pocket, but reports suggest he may have just repaid the previously donated funds.) Speculation is also rife that Cummings is the source of a series of explosive claims in recent days that Johnson, after agreeing to the November lockdown, said he would sooner see the 'bodies pile high' and let Covid 'rip' than order another one.
Like much of what excites lobby journalists, this is gossip and potential technical breaches of rules elevated to the status of high drama. Whether or not Johnson said those words about lockdown in a moment of fury and frustration, he did go on to order a third one. Most people will have forgotten about the 'chatty rat' stuff until Cummings brought it up again. And as John Rentoul argues, the flat refurb allegation boils down to Johnson 'thought about doing something unethical but didn't'.
Journalists are closely watching opinion polls to see if any of this will have an impact on the upcoming local elections. But even if it does it will be because of the cumulative effect of these briefings and the dysfunction they reflect, rather than white-hot fury from voters about cabinet-room outbursts in the middle of a pandemic or potential breaches of the hallowed ministerial code. Most voters will have been struck by the price tag of the Downing Street refurb rather than the convoluted ways in which it might have been financed.
But this circus does underline that Boris Johnson's government has utterly failed to live to up the ideals it briefly flirted with. The 'People's Government' has been blown wide open, first by a pandemic response that saw it suspend parliament and rob ordinary people of their most basic liberties, and then by its own pettiness. Boris Johnson, for all his populist touch, now presides over a court largely populated by creatures of the Westminster village, as given to bitchy infighting as any of their predecessors.
Cummings, for his part, may have been a blast against a complacent establishment and dysfunctional civil service, distant from the lives of ordinary people. But he was always a bit of a walking contradiction. His overriding conviction was not that politics had been colonised by experts, but by the wrong kind of experts – by mediocrities and bluffers who kept getting things wrong with zero comeback. As one writer astutely put it, Cumming's project was one of 'populist technocracy'.
The Brexit referendum and the 2019 General Election will go down as great moments in the history of British democracy. For all the media talk of the Vote Leave clique bewitching the nation with data trickery and inflammatory rhetoric, these were bottom-up populist revolts – first against the EU, then against a domestic political class that refused to accept the people's verdict (and a Labour Party that had lined up with the pro-EU establishment).
But as the Johnson-Cummings psychodrama reminds us, we await a People's Government truly worthy of the name.
Tom Slater is deputy editor at spiked. Follow him on Twitter: @Tom_Slater_
To enquire about republishing spiked's content, a right to reply or to request a correction, please contact the managing editor, Viv Regan.