Dawn Butler and the 'racial gatekeeper' slur
Woke leftists are indulging in an ugly racialised politics aimed at ethnic minorities who dare to disagree with them.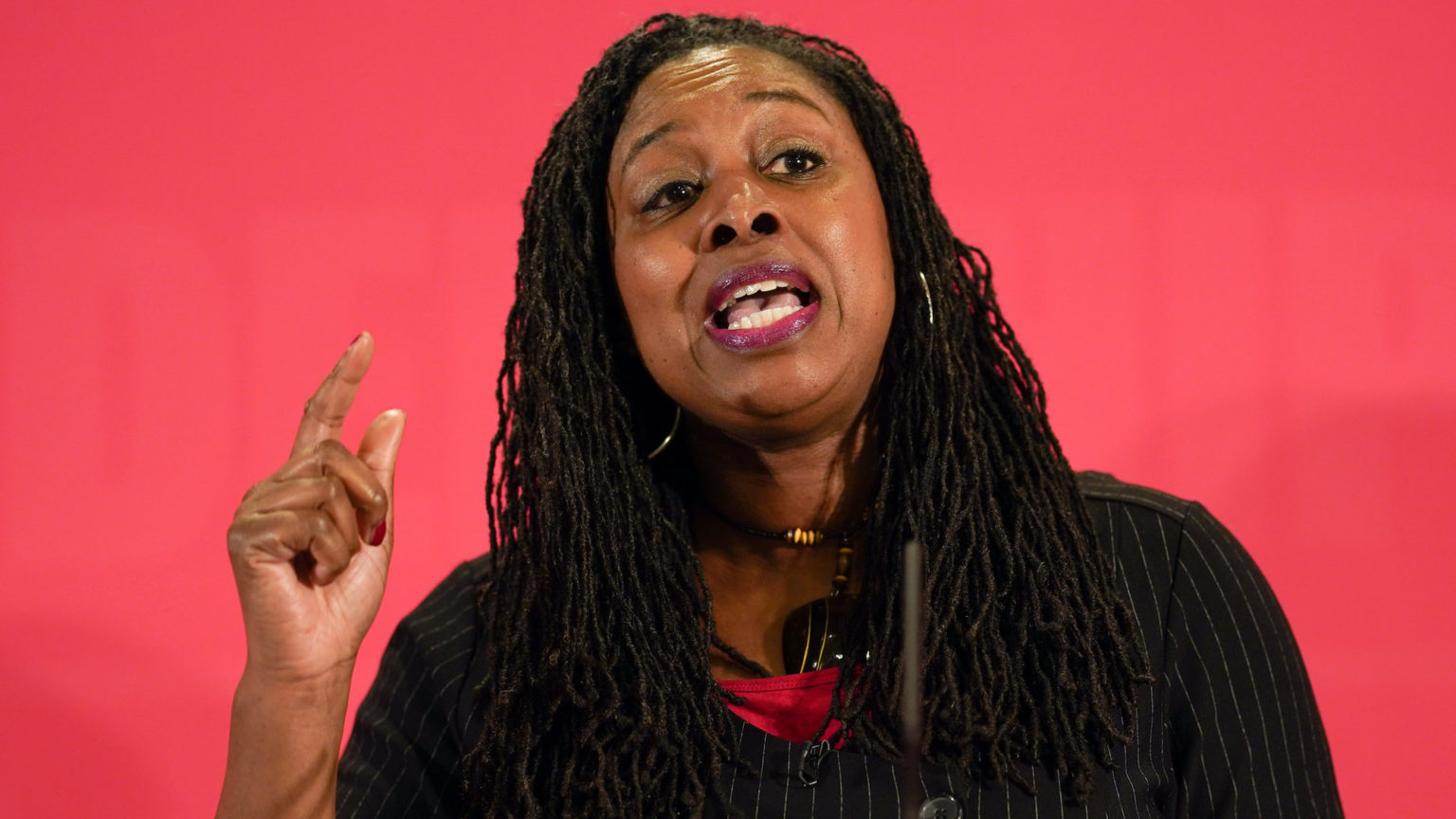 Just when you thought the beleaguered Labour Party could stoop no lower…
Yesterday in the House of Commons, Tory equalities minister Kemi Badenoch condemned left-wing racism towards non-white people, including the use of deplorable slurs such as 'race traitor', 'Uncle Tom', 'coconut' and 'house negro'.
This came after the tsunami of racial insults directed at the ethnic-minority authors of the new report on race and ethnic disparities. Badenoch called for robust debates on race to be guided by mutual respect and a nuanced understanding of existing evidence.
However, it soon became clear that Labour backbencher Dawn Butler didn't get the memo. The Brent Central MP got up and quoted the 'works' of Dr Shola Mos-Shogbamimu and Professor Kehinde Andrews – two of the most toxic voices in the race-relations debate today – to support the use of the phrase 'racial gatekeeper'.
Mos-Shogbamimu has labelled Dr Tony Sewell, the lead author of the race report, a 'token black man'. Andrews once referred to acclaimed writer and broadcaster Trevor Phillips as the embodiment of the 'modern day Uncle Tom'.
Even worse, Butler – who once evoked the death of George Floyd by ordering the UK government to get its knee off the neck of Britain's ethnic minorities – referred to Byline Times as a source of authority.
She cited a shoddy Byline Times piece by Musa Okwonga. In it, he takes aim at home secretary Priti Patel's 'racial gatekeeping'. He suggests that ethnic-minority Tories adopt hardline positions on race, law and order, and immigration, in order to be 'embraced by their peers'. He also criticises former Conservative Party chairman James Cleverley, and former chancellor Sajid Javid.
Here, Okwonga seems to forget that traditional values and conservative positions on law and order actually run deep in many non-white communities across Britain. Framing conservative positions among ethnic-minority people as a craving for white acceptance is a woeful take which only serves to stoke division.
Make no mistake – phrases like 'racial gatekeeper' are racist slurs designed to intimidate non-white individuals who refuse to toe the identitarian line. Instead of being treated as independent citizens who are able to think for themselves, ethnic-minority public figures such as Kemi Badenoch, Priti Patel or No10 policy chief Munira Mirza are caricatured as mere 'puppets' of their 'white masters', who 'use' them to press ahead with supposedly reactionary and unjust political agendas.
For all its flaws, Britain has established itself as one of the finest examples of a multi-racial democracy. It is the identitarian-grievance complex which threatens to destabilise social cohesion and democratic stability, with its constant vilification of British institutions and repeated indulgence in an ugly racial politics.
Rakib Ehsan is a spiked columnist and independent expert in social cohesion and institutional trust.
Picture by: Getty.
To enquire about republishing spiked's content, a right to reply or to request a correction, please contact the managing editor, Viv Regan.