Victoria Wood: a comic for the ages
Her voice can still be heard in those she has inspired.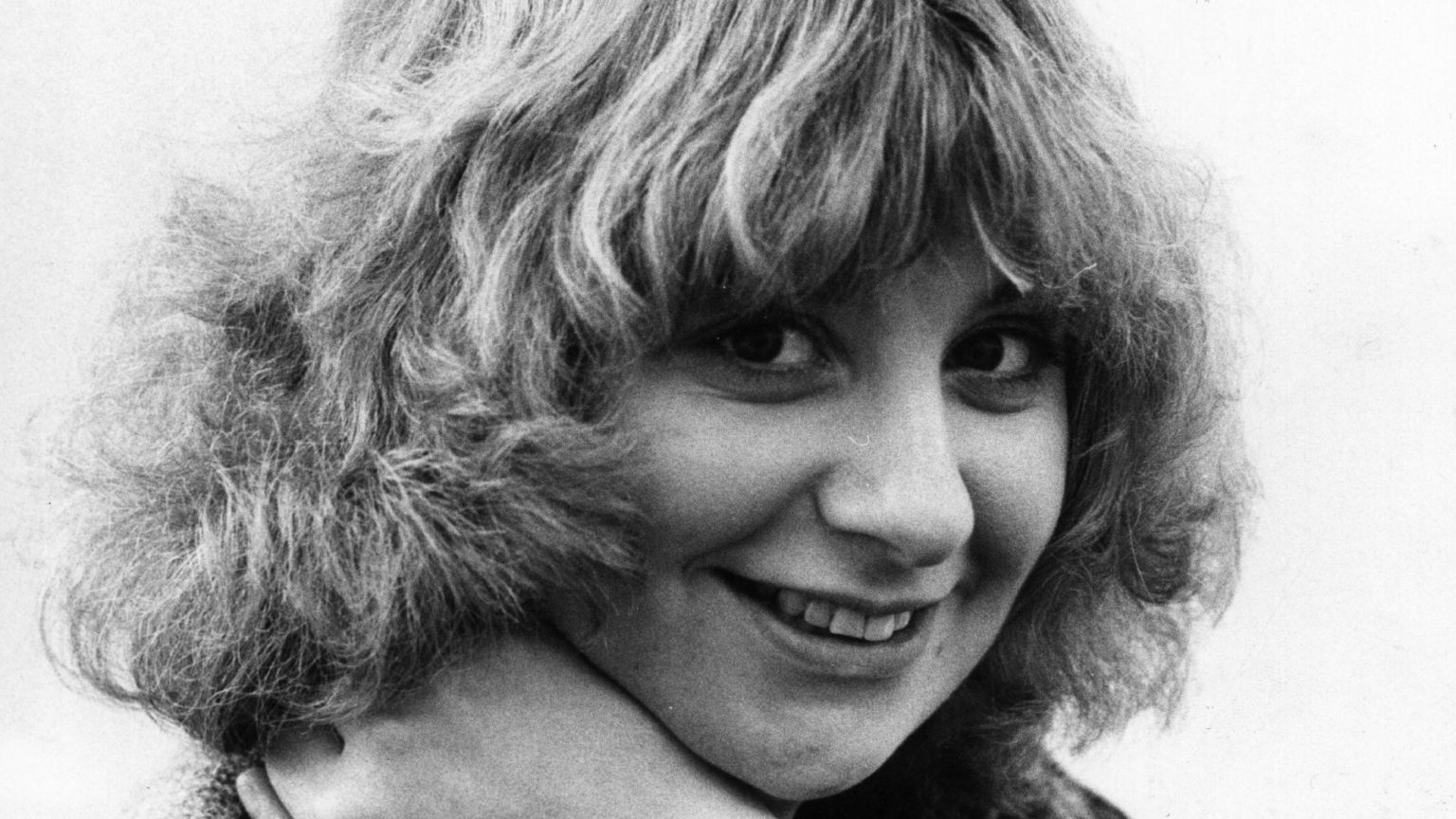 I met Victoria Wood only once. I had been told by those who knew her to expect her to be 'prickly' and 'standoffish', which might seem strange for the woman who once won a nationwide poll of 'People You'd Most Like To Live Next Door To'. As it happens, I enjoyed our conversation, but I certainly detected that guarded quality I had been warned about. It wasn't until we got on to the subject of her revisions to her play, Talent – then enjoying a sell-out revival at the Menier Chocolate Factory – that she seemed to relax. She told me that the opportunity to improve the script had been the most enjoyable aspect of the production. As anyone who is familiar with Wood's output will know, she wasn't one to rely on past successes and was forever looking forward to the next project.
It is typical, of course, for stand-up comedians to be mistaken for their on-stage personae. In her live shows Wood was invariably open and warm. I saw her perform on numerous occasions over the years, and even in the vastness of the Royal Albert Hall it felt like an intimate experience. In his superb biography, Let's Do It, Jasper Rees refers to this phenomenon as 'the two Victorias'. 'When they met her', he writes, 'people were looking for their friend Victoria, the one who always seemed to be bouncing for joy on the piano stool of life'. And although by all accounts she was generous and unfailingly kind to those who were closest to her, she also had the kind of edge that was necessary to succeed in an industry then dominated by men.
The extent of this achievement cannot be overstated. For anyone who grew up after 1990, it is difficult to envisage a comedy scene in which women are largely absent. When I was at school, the majority of my peers' comedy idols were female, and nobody thought twice about it. The shows we enjoyed most were those by French and Saunders, Jo Brand, Rita Rudner, Josie Lawrence, Madeline Kahn, Rosanne Barr and, of course, Victoria Wood. But when she appeared in the final of ITV's New Faces back in 1974, Wood was considered an oddity. Of course there had been hugely successful funny women in the past – one immediately thinks of Joyce Grenfell, Gracie Fields and Phyllis Diller – but in the UK comedy circuit of the 1970s, they were undeniably scarce.
It was therefore inevitable that Wood would have to find her own route to stardom. From an early age she had always wanted to be famous, but it took her a while to work out precisely for what. New Faces was not quite the big break she assumed it would be, even after it secured her a regular gig on BBC One in That's Life! playing topical songs. Ultimately, it was as a dramatist that she first became widely known, following a television adaptation of Talent in 1979, the play that had won her the Evening Standard 'Most Promising Playwright' award. Later in life she wrote some excellent dramas for television, including Housewife, 49 (2006) and Loving Miss Hatto (2012).
Like most comedians, Wood didn't find her 'voice' until many years after she had embarked on her career. Her first comedy sketch series, Wood and Walters (1982), co-starring Julie Walters but written entirely by Wood, was an uneven affair, producing only momentary flashes of her later genius. It was the two series of Victoria Wood: As Seen on TV (1985-1987), a show which blended stand-up, sketches and music, in which she perfected her craft. Her work was brought to life by a flawless cast, including Julie Walters, Celia Imrie and Duncan Preston, but really it was the sharpness of Wood's writing that elevated her so far above her peers.
To this day, As Seen on TV remains the unrivalled pinnacle of the sketch genre. Her astutely observed mockumentary sketches pioneered a format which years later would become the go-to style for British sitcoms. One of the most effective is 'Just An Ordinary School' starring Felicity Montagu (who went on to play Alan Partridge's long-suffering assistant, Lynn), which skewers a group of affluent boarding-school girls who are blind to their own privilege. In 'On Campus', Wood plays a shy fresher who is bullied into a suicide attempt on account of her size. In 'To Be An Actress', a newly graduated Mary Jo Randle attempts to make it in the theatre, only to have her dreams shattered by the brutal nepotism of an over-competitive industry (she gets her first role after stripping naked in an audition, and has to work with a director whose obsession for his female lead compromises the production). In 'Swim the Channel', Wood plays a schoolgirl who fulfils her sporting ambitions at the cost of her life. So neglected is she by her parents that they barely notice when she fails to turn up on the French coast. 'What do your other children think about it all?', the presenter asks. 'Oh', replies the mother, 'I'd forgotten we had any other children'.
The perception of Wood as a 'national treasure', and her congenial onstage persona, often belied the darker aspects of her work. That this so often went unnoticed made it all the more potent. She was particularly effective when pricking the pomposity of the bourgeoisie. Her character Kitty, played wonderfully by Patricia Routledge through a series of direct-to-camera monologues, was searing without being cruel. That is to say, Wood was always able to find the humanity within even her most objectionable characters. 'What has China ever given the world?', Kitty sermonises over a third glass of sherry. 'Can you really respect a nation that's never taken to cutlery?'
Her reactionary right-wing continuity announcer, played by a deadpan Susie Blake, was another recurring favourite. ('We'd like to apologise to our viewers in the north. It must be awful for them.') Wood was seemingly fascinated by snobbery and its attendant lack of self-awareness. This topic was most effectively tackled in the episode 'Staying In' from her eponymous 1989 series of half-hour plays, in which an affluent friend persuades Wood to attend a posh Christmas party as a novelty guest. As Wood reluctantly mingles with the elite, we overhear scraps of dialogue from Moira (the party host) and her guests.
'Super show, Moira.'
'Lovely party.'
'Gorgeous tree. Did you dress it?'
'No, I simply ordered fistfuls of tartan ribbon and set the Filipinos on to it.'
'It's very effective.'
'Yes, because it's Christmas and yet Scottish.'
The tartan tree is Moira's patronising gesture for her Scottish housekeeper, Ailsa. 'She used to live in a cardboard box, you know!', Moira repeatedly boasts, while Ailsa is left cleaning up after her guests.
This kind of class-conscious satire was also a prominent aspect of Wood's stand-up, and it was arguably in this medium that she most excelled. In many ways she was an actor's worst nightmare because she had a very rigid conception of how her lines ought to be delivered. In the context of stand-up, however, she was able to remain in total control of her material. The impact of her punchlines so often depended on the rhythm of the delivery, which is why I am doing her work no favours by quoting it here. Nevertheless, by way of example let's take her observation about the reserved quality of the English:
'If a man dies in India, the widow flings herself on to the funeral pyre. If a man dies in England, the woman just drags herself into the kitchen and says "Seventy-two baps, Connie. You slice, I'll spread".'
The cultural comparison works brilliantly, but it is the specificity of the language that really makes the joke. 'Baps' is better than 'rolls', even though the latter would be more intuitive. Likewise, seventy-two is the right number; reduce it to seventy and the rhythm would be botched. The choice of 'Connie' couldn't be bettered either, and the duplicated spondee of the final line is why the joke lands so well. Like a poet, Wood considered carefully each and every syllable.
I am fully aware, of course, that any analysis of comedy destroys its effect, but when I taught a course in stand-up at the Soho Theatre in London I would routinely use clips of Wood to explore the craft of structuring and delivering a gag. Although some of the course members were too young to be familiar with her comedy, it was notable how responsive they were to the strength of her writing and her attention to detail. Sometimes the biggest laughs would come from Wood's seemingly casual asides that were, in truth, just as meticulously crafted as her stand-out jokes. 'If there's a Heaven', she once said, before digressing: 'which I doubt; I think the people from Hell have probably bought it for a timeshare…'
Wood died five years ago today at the age of 62, but she leaves behind an astonishing body of work. All comics know that their material has a limited lifespan – Woody Allen once remarked that he should have devoted his time to writing tragedies – but it seems likely that Wood's brand of humour will outlast many of her contemporaries. She died far too soon, leaving a number of projects unfinished, but like all great artists it is her influence on others that guarantees her legacy. Wood may no longer be with us, but her voice can still be heard in the generations of comedians she has inspired.
Andrew Doyle is a comedian and spiked columnist. His new book, Free Speech And Why It Matters, is published by Constable. (Buy this book from Amazon(UK).)
To enquire about republishing spiked's content, a right to reply or to request a correction, please contact the managing editor, Viv Regan.