Hong Kong's paranoid authoritarianism
The democracy movement is over – but the clampdowns continue.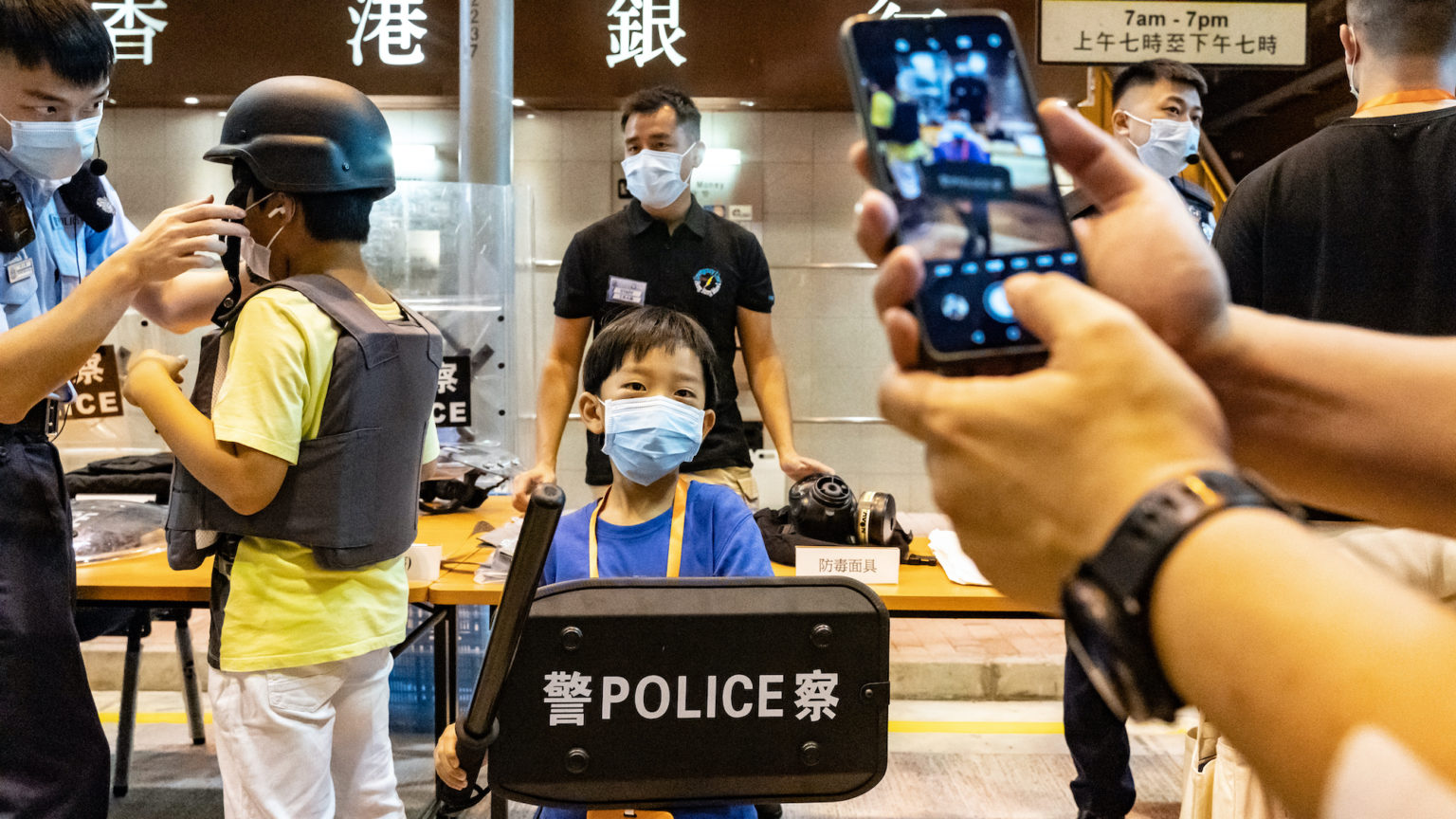 Hong Kong celebrated National Security Education Day last week. A few days later, we found out what the lesson was: you disobey the CCP and its friends at your peril.
Prominent members of the pro-democracy movement such as Jimmy Lai, owner of Apple Daily, have been sentenced to prison for protesting. Lai has been sent down for 14 months (and faces a further six charges), as has trade unionist Lee Cheuk-yan. Numerous other activists have been handed jail terms and five have been given suspended sentences, including Martin Lee, a major figurehead in the pro-democracy movement.
These punishments probably spell the end of meaningful protest in Hong Kong for some time – and indicate there is no relaxation of Beijing's repression on the horizon. In fact, the array of measures taken to enforce uniformity and crush opposition verges on the paranoid. How thin-skinned does a regime have to be to jail a retiree for 40 days and to threaten him with the loss of his pension for chanting anti-police slogans at a demonstration?
The National Security Education Day captured this paranoia. It consisted of a series of activities at schools aimed at ensuring even three-year-olds understand the implications of the National Security Law. Some children were obliged to create their own versions of the opposition's Lennon Walls, writing pro-CCP slogans on them. Other kids took part in what looked very much like a re-enactment of an incident at Prince Edward train station in 2019, when riot police stormed a carriage before beating and pepper-spraying defenceless protesters on their way home from a march. And on Thursday, police demonstrated their prowess by adopting the goose-step march outside the Hong Kong Police College.
Bizarrely, riot-police figurines and cuddly toys have been made available to shoppers. These come with banners using words that have been used against demonstrators: 'Disperse or we fire'.
The young are being targeted because the elites believe the protests came about because Hong Kong's youth were radicalised by foreign forces, notably the US National Endowment for Democracy (NED). The police chief has promised to produce evidence of this at a protester's trial, although former Hong Kong chief executive CY Leung made a similar promise seven years ago and hasn't produced the goods. Whatever the as-yet unknown role of the NED, these threats show just how out of touch the elites are. They are incapable of recognising that Hongkongers want democracy on their own terms.
Not content with messing with kids' minds, the regime is finding new ways to crush democracy. Candidates for the Legislative Council have to be screened by both the police and a Candidate Eligibility Review Committee (CERC). Candidates not only need to swear allegiance to Hong Kong and pledge to uphold its constitution, but may also be requested 'to provide any other information that the CERC considers appropriate'. A flowchart explaining the process shows three ways that candidates can be disqualified, but only one route to qualification.
Constituency boundaries are being gerrymandered, too. The number of geographical constituencies will be reduced from 35 to 10, each of these returning two members. The division of as large a territory as Hong Kong, with a population of 7.5million people, into a mere 10 units means each member of the Legislative Council would in theory represent some 325,000 constituents – an impossible thing to do meaningfully.
The Hong Kong authorities are not totally lacking in self-awareness. They realise that by turning democracy into a farce, they will discourage the high voter turnout that would give their system some legitimacy. They are not yet talking about making voting compulsory, but they are contemplating making it illegal to organise a vote boycott or advocate mass submission of blank ballot papers.
All this seems like overkill when the pan-democratic camp is in such disarray. Hong Kong's Democratic Party is fighting for financial survival; former leading members of the Civic Party are urging it to disband; and Joshua Wong's Demosisto dissolved last year.
Meanwhile, paranoia about the media is leading to further attacks on broadcaster RTHK, which, although state-funded, has often aired views critical of the police and government. Regular contributor Steve Vines lost one of his slots, apparently for being too one-sided. Another journalist, Yvonne Tong, was forced to resign after seemingly implying that Taiwan is a separate country from China. The new head of the organisation, a civil servant with no journalistic experience, has pulled several programmes that might be seen as critical of the government. The situation has led pro-Beijing stalwart Regina Ip to suggest that, to avoid giving the impression it is suppressing the broadcaster, the government should shut down its TV output altogether. Part of Ip's justification was that, 'They just don't want to act as government mouthpieces, and they even often challenge the government's bottom line'.
Sadly, this is not satire.
Martin Barraclough is a writer.
Picture by: Getty.
To enquire about republishing spiked's content, a right to reply or to request a correction, please contact the managing editor, Viv Regan.