Britain must be open for all
The government must listen to hospitality – and drop its plan for vaccine passports.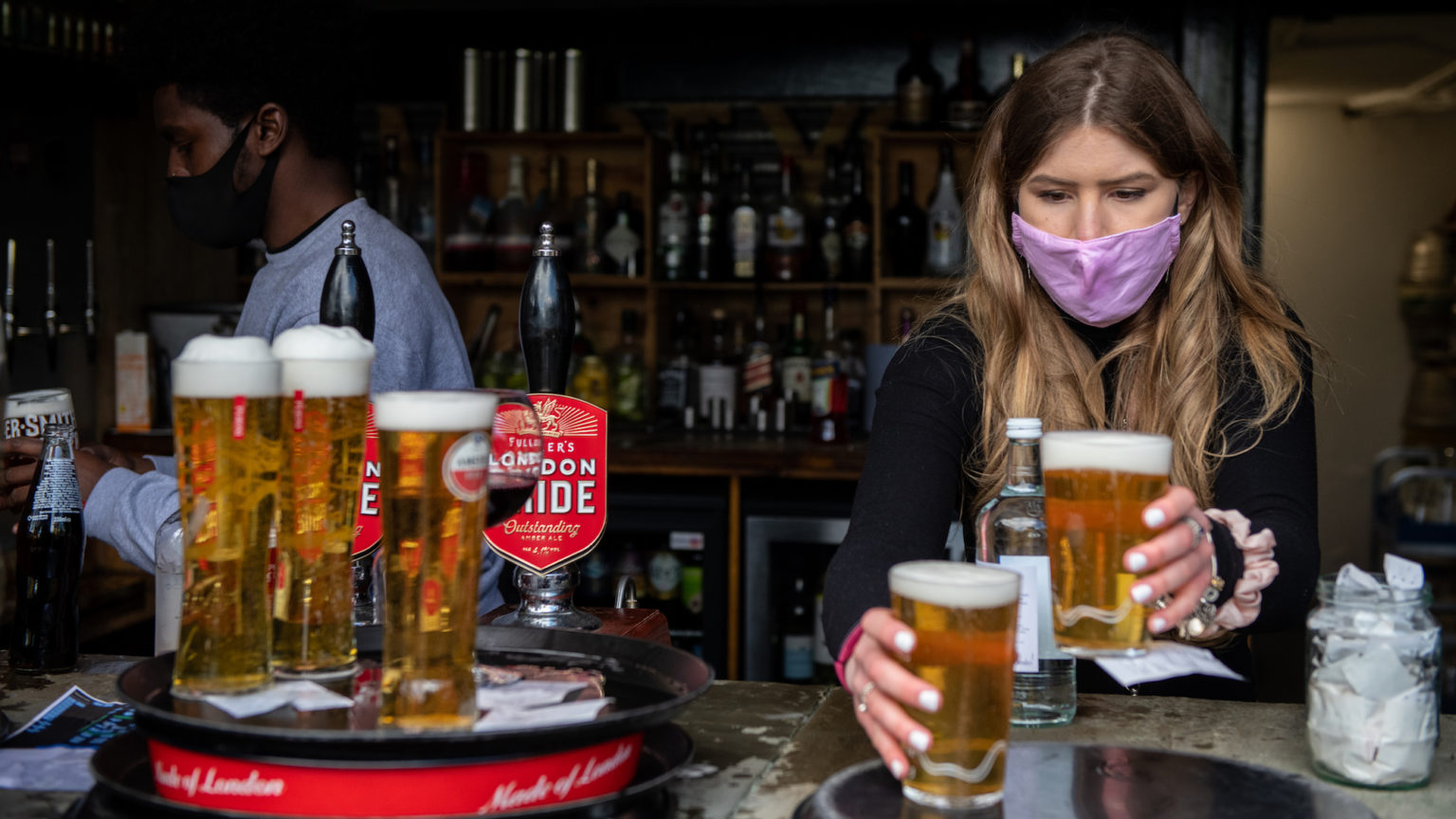 A year into lockdown, we run the risk of never getting back to normal as we knew it. Even though the government has pulled off the incredible feat of vaccinating over 32million people – more than 50 per cent of the population, leading UCL modellers to say we have now reached 'herd immunity' – we are nonetheless having a fierce and raging debate about introducing new restrictions: domestic vaccine passports or Covid certificates.
Britain has always resisted the introduction of ID cards. We have a prime minister who, in 2004, told us: 'I will take that card out of my wallet and physically eat it in the presence of whatever emanation of the state has demanded that I produce it.' Vaccines minister Nadhim Zahawi said unequivocally only recently that there were no plans to introduce vaccine passports. Like Boris, Michael Gove was staunchly opposed to ID cards in the past, but he is now in charge of overseeing their introduction in the form of Covid passes.
I enthusiastically took my mother to have her vaccination, and have been jabbed myself. I think the development of the Covid vaccine is an extraordinary human achievement – and the UK rollout has been a fantastic success. But being in favour of vaccines is not the same as being in favour of vaccine passports. That would mean forcing our much-loved pubs, clubs, restaurants, festivals, sports arenas, theatres and retail to demand to see our health papers. It's not British, it's not necessary, and it's deeply discriminatory.
This is why some of the biggest names in hospitality – professional entrepreneurs, operators and owners of venues in the UK – have united to launch Open For All – a charter for all licenced premises and events.
Peter Marks is chief executive of Rekom UK, Britain's largest specialist late-night bar operator. He has had a brutal year thanks to lockdown. He tells me he was inundated by emails from customers, mostly young, saying they will not attend any venue that demands Covid certificates for entry. There was a similarly angry reaction from customers at the Hot Water Comedy Club in Liverpool. The venue later pulled out of a government trial when its owners realised they were being primed to impose Covid-ID checks.
These checks are simply not needed. Don't just take it from me. Listen to Luke Johnson, one of Britain's foremost businessmen. Or Dan Davies, chairman of the Institute of Licensing and board member of UK Hospitality. There's also Steve Perez of Global Brands, and djs Danny Rampling and Norman Jay. They won't be participating in the draconian, misguided and discriminatory policy of checking for health papers.
It's not just hospitality, either. The British Retail Consortium has also come out strongly against domestic vaccine passports.
Surely the government must get the message now. The majority of adults over 60 have been vaccinated. Even before this, hospitality venues were responsible for less than three per cent of Covid transmission (in stark contrast to hospitals and care homes, where the government's focus should have been). It is time for calm and reason to prevail.
While Open For All is an independent initiative, I have long been an advocate for nightlife and hospitality, particularly since I co-founded the Night Time Industries Association back in 2005, with Alex Proud and Steve Ball (both signatories of the charter) and others. I spent many years talking to government ministers and council leaders about the benefits of nightlife to the UK. From the Romans onwards, tabernae, pubs and inns have been the lifeblood of Britain. Nightlife is part of the very fabric of who we are. Marshall Berman, in his opus, All That Is Solid Melts Into Air, talks about the creation of the modern city. It is impossible to imagine our towns and cities without the social hubs that are pubs, clubs and events. We would do well to remember that the Enlightenment sailed in on the back of salons, pubs and inns. These are the places where we meet to talk, argue, discuss ideas, fall in love and relax.
But in the past decade or so, local authorities have been burdening venues with more and more regulation. Health passports would make it even more difficult to keep nightlife alive. Few in government want to recognise that hospitality brings in £130 billion per annum, employing 10 per cent of our workforce. It's worth five per cent of our GNP, making it our fourth largest economic sector.
People have made enormous sacrifices and adjustments over the past year, but we cannot allow fear to change Britain forever. We can see the light at the end of the tunnel now. We must all resoundingly declare that we shall not, under any circumstances, demand Covid passports or certificates as a condition for entry, anywhere.
Alan D Miller is co-founder of Open For All, Recovery and the NTIA. He is writing in personal capacity. Follow him on Twitter: @alanvibe.
To enquire about republishing spiked's content, a right to reply or to request a correction, please contact the managing editor, Viv Regan.