Prince Philip: farewell to the stiff upper lip
He understood what today's celebrity royals do not – the importance of public duty.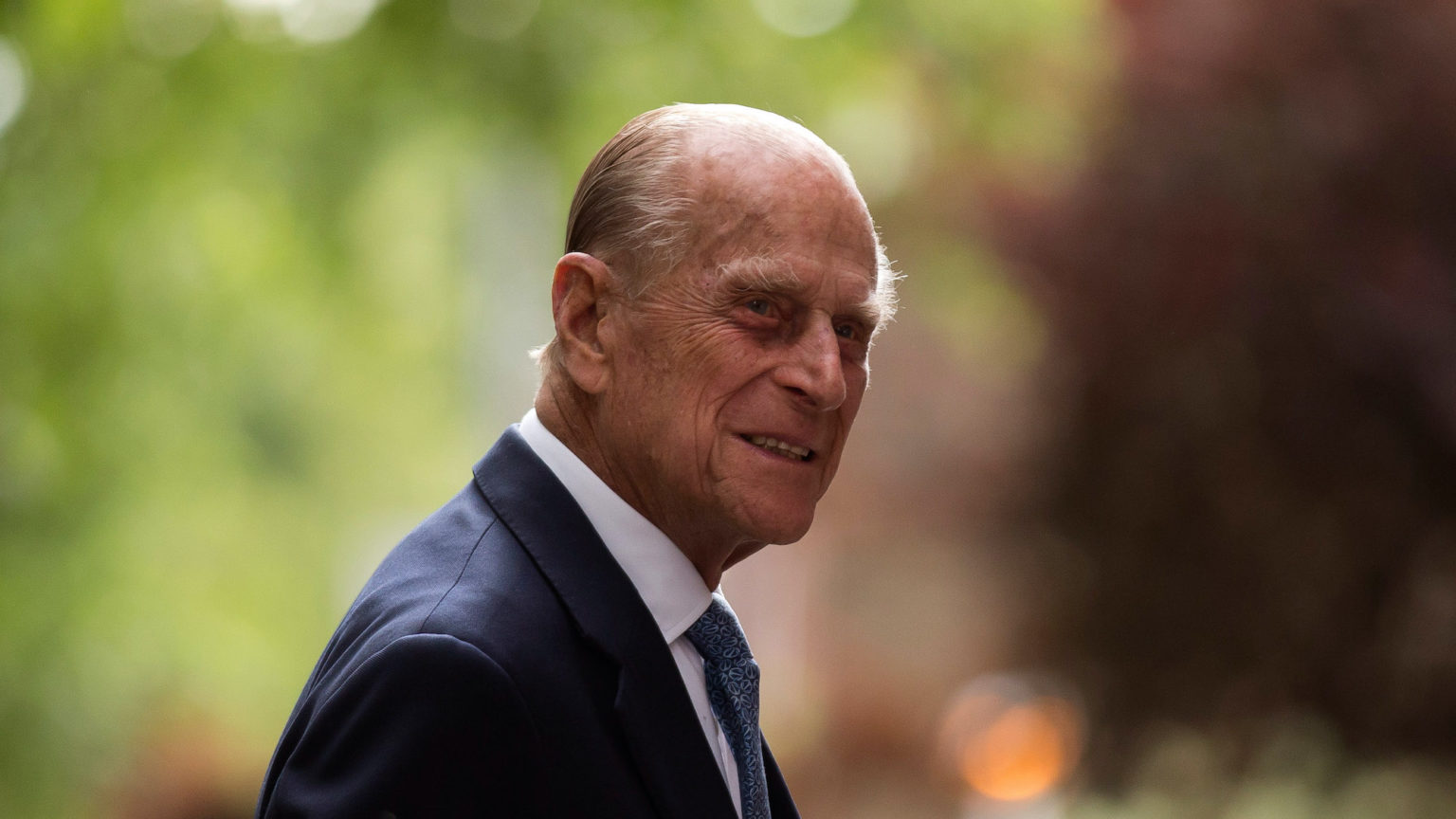 Plenty of observers have remarked that Prince Philip's death marks if not the end of an era, then at least its imminent passing.
After all, the Duke of Edinburgh was of that generation that came of age in the chaotic aftermath of The War to End All Wars, lived through and fought in the war that followed, and approached the rebuilding of a devastated postwar society phlegmatically, determinedly.
His was a unique experience, of course. A descendent of the near incestuous monarchic dynasties that were crumbling at the beginning of the 20th century, he was a very particular product of imperial disintegration and ruling-class disorder – a fact registered in the tallish tales around his infancy, from the kitchen-table birth and his rushed, smuggled exit from Corfu in an orange crate, to his orphan-like youth at Gordonstoun.
Still, as particular as his experience was, there was something inescapably general about it, too. And it is because of this that his death marks the imminent passing not just of his era, but also of the general character forged and cultivated during that era. One defined by a broad Stoicism. By a sense of duty. And by a sense of the importance of self-control. As Tory grandee Nicholas Soames put it this week, Philip was 'the epitome of the stiff upper lip'.
But so were many others of Philip's generation. Because maintaining a stiff upper lip, remaining in control of one's emotions, especially in public, was long considered by many to be a mark of one's character. It was something to be cultivated, worked on. Because it meant that one was able to act according to something beyond one's own impulses. It meant that one was committing oneself to something – a duty to others, perhaps, or to an idea or a cause – over and above one's feelings. To not be in control of one's emotions, to succumb easily to tears or anger, was the mark of a lack of character, a sign of immaturity.
But no more. The character valued and cultivated by those of Philip's generation has now been turned inside out. Maybe this has been a long time coming. To be in control of one's feelings was readily demonised first in high-cultural and then countercultural circles from at least the interwar years onwards. It was seen in the psychoanalytic jargon of the time as a sign of 'repression', an indication of the excessive pressure exerted on the individual by the public, social world. Yet it does seem that the thorough devaluation of self-control – the loosening of the stiff upper lip – is a more recent phenomenon. Its decline has accelerated in recent decades, just as notions of public duty and formality have fallen away.
Princess Diana is an obvious reference point. As she struck out from the royal family during the early to mid-1990s, her studied mode of emotional disclosure, letting most if not all of it hang out on TV, resonated. She appeared vital where the formality and self-control of the royal family seemed stale, stuck in the past. There had of course been an abortive attempt to bring the royals closer to the public, in the shape of the The Windsors, a 1969 BBC fly-on-the-wall documentary – something that Philip was said to be a driving force behind. But while it exposed the barbecue and TV-watching mundanity of the royal family's private life, it left their emotional interior untouched. There was no 'diary room', no straight-to-the-camera confessional. And this is what Diana offered two decades later: the tearful, manipulative confessional. Her posthumous coronation as the Queen of Hearts left the actual queen, steadfastly performing her public role, looking cold and, well, heartless.
It seems that hers and Philip's grandchildren have picked up where Diana left off. In 2017, Princes William and Harry even called for us to question whether the 'stiff upper lip' is still relevant. As William put it, 'Catherine and I are clear we want both [our children] George and Charlotte to grow up feeling able to talk about their emotions and feelings'. He even hailed the 'generation coming up who find it normal to talk openly about emotions'.
And then there's Meghan Markle, who, as spiked editor Brendan O'Neill put it, is 'always seeking new opportunities for self-expression, virtuous preening, "emotional growth"'. As she told an interviewer in 2019, 'I really tried to adopt this British sensibility of a stiff upper lip. I tried, I really tried. But I think what that does internally is probably really damaging.'
It is such a telling charge. The very thing Prince Philip's generation esteem as a mark of character – the so-called stiff upper lip – is presented by Markle as a cause of mental ill-health. As is everything that goes with it: a sense of one's public role; a belief in serving something other than one's feelings; a commitment to the shared, public exterior, beyond one's emotional interior. All are denigrated in this new 'emotionally literate' world. They're reduced to a straitjacket on what O'Neill calls the need for 'incessant self-revelation'.
You don't have to be a fan of the monarchy – and we at spiked are not – to mourn the passing of the character represented by Prince Philip. 'Everyone has to have a sense of duty', he told an interviewer in 1992. 'A duty to society, to their family.' Too many in high places, it seems, only have a duty to themselves.
Tim Black is a spiked columnist.
To enquire about republishing spiked's content, a right to reply or to request a correction, please contact the managing editor, Viv Regan.