Mick Jagger's rock'n'roll fightback against lockdown
The Rolling Stones frontman is still kicking against the pricks.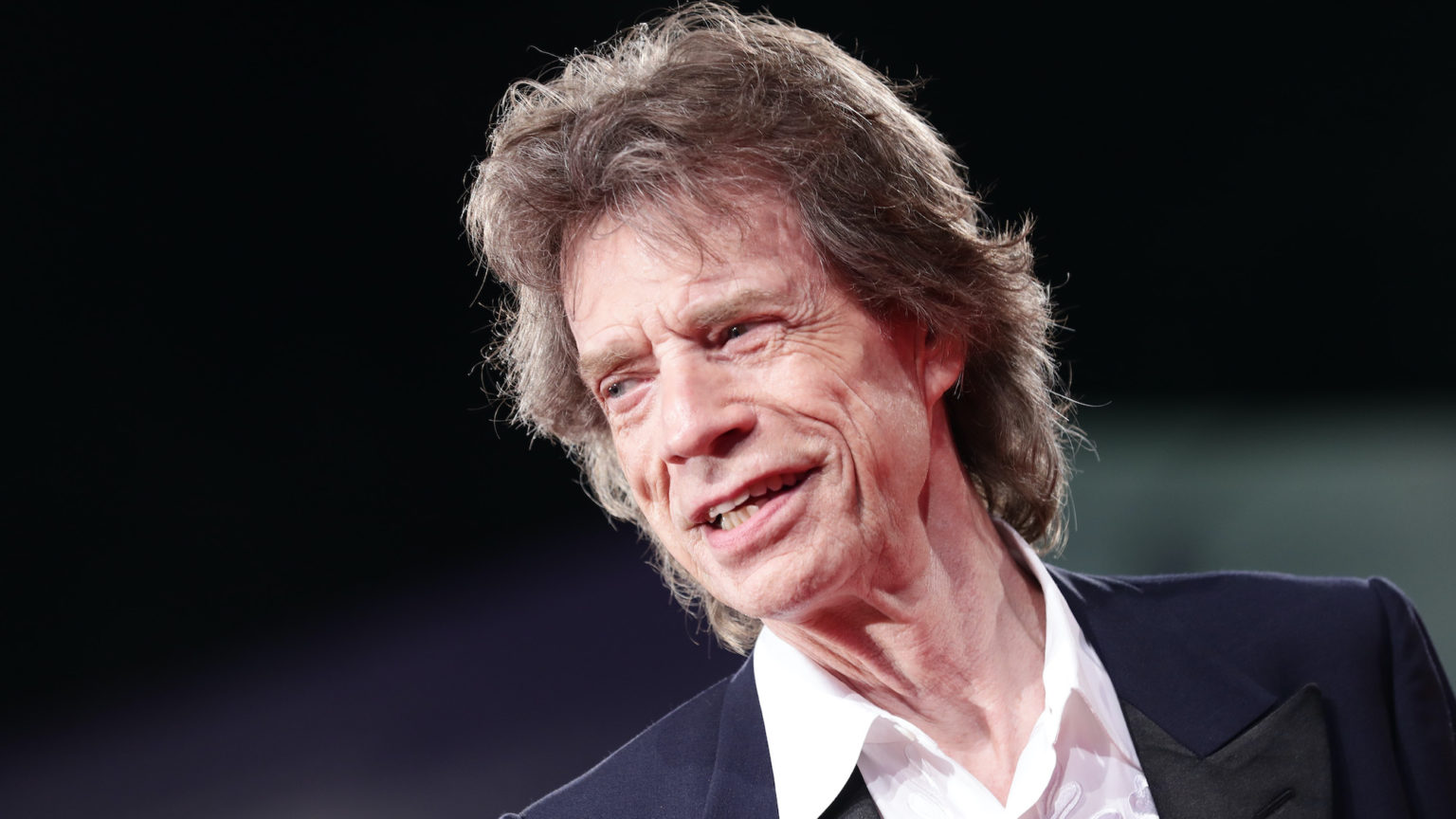 Listening to Mick Jagger's lockdown performance has ignited a similar kind of feeling I imagine I will feel when waving goodbye to the last of our elderly war veterans. When these icons of their respective greatest generations shuffle on, we will be left to fend against the 21st century by ourselves.
On Wednesday, the Rolling Stones frontman released 'Eazy Sleazy', his post-punk take on lockdown, aided by the Foo Fighters' Dave Grohl. 'See my poncey books / Teach myself to cook', he wails, 'I'll have another drink / Then I'll clean the kitchen sink'.
Hooray! If the pandemic is the plague that launched 1,000 unpublished authors, at least we can now enjoy some Zoom-assisted rock'n'roll. I'm not sure it's Mick's catchiest tune, but the pen that gave us 'Baby better come back, maybe next week', and 'Drums beating cold, English blood runs hot' is still definitely going strong.
The beauty of 'Eazy Sleazy' is that it is a libertarian bypass of so much of the culture wars surrounding Covid. In an era when the battle has apparently been raging between supercharged finger-waggers seizing a once-in-a-century opportunity to impose the nanny state and ostrich-headed loons citing ever more esoteric graphs, the song manages to dismiss both.
Lockdown? 'We took it on the chin / The numbers were so grim.' Conspiracy theorists? 'Bill Gates is in my bloodstream / It's mind control.' As well as containing elements of Jagger's well-observed wit, it's also nice to be reminded of a time when musicians' opinions went beyond the drearily conformist. There is also the entertaining concept of 'shooting the vaccine' – a geriatric nod to the idea that, after pushing 60 years on the road, the Stones' days of heroin chic might be on the wane.
Seeing Jagger raging against being 'Bossed around by pricks' and 'football's fake applause' feels rather what it must have been like seeing Bertrand Russell on an anti-Vietnam War march. A mind so readily associated with a past era is suddenly transposed into the present, showing up our anaemic and relentlessly policed public discourse today. Dave Grohl also deserves a nod for playing the straight man and piling in on the drums and bass. 'Don't want to be your monkey wrench… I'd rather leave than suffer this.'
The only criticism is that you wonder whether Jagger has pulled his punches a bit over the other major backdrop to lockdown – police brutality and Black Lives Matter. Surely the man behind 'Street Fighting Man', or indeed 'Doo Doo Doo Doo Doo' which describes a mistaken shooting by the police ('Heartbreaker – I want to tear your world apart'), has something to say here. It would be hugely sad if the band which delivered rhythm and blues to the masses fell for the canard that ageing white men can't have a voice in the battle against racism.
However, it's the optimism that is most encouraging about 'Eazy Sleazy'. Dave Grohl has described it as 'the song of the summer'. It looks forward to us finding a way out of the cycle of lockdowns and relentless petty restrictions. Much as people's own decision to self-isolate at the beginning of the pandemic spurred previously reluctant governments into lockdown, so the upcoming battle to reclaim our liberties will be won by the people knowing it is no longer needed and getting out there. As Sir Mick so eloquently puts it: 'We're all headed back to paradise… Everybody sing.'
Henry Williams is a writer based in London.
Watch the music video for 'Eazy Sleazy':
To enquire about republishing spiked's content, a right to reply or to request a correction, please contact the managing editor, Viv Regan.