Why is Boris bashing the vaccines?
The evidence that vaccines are saving lives is incredibly clear.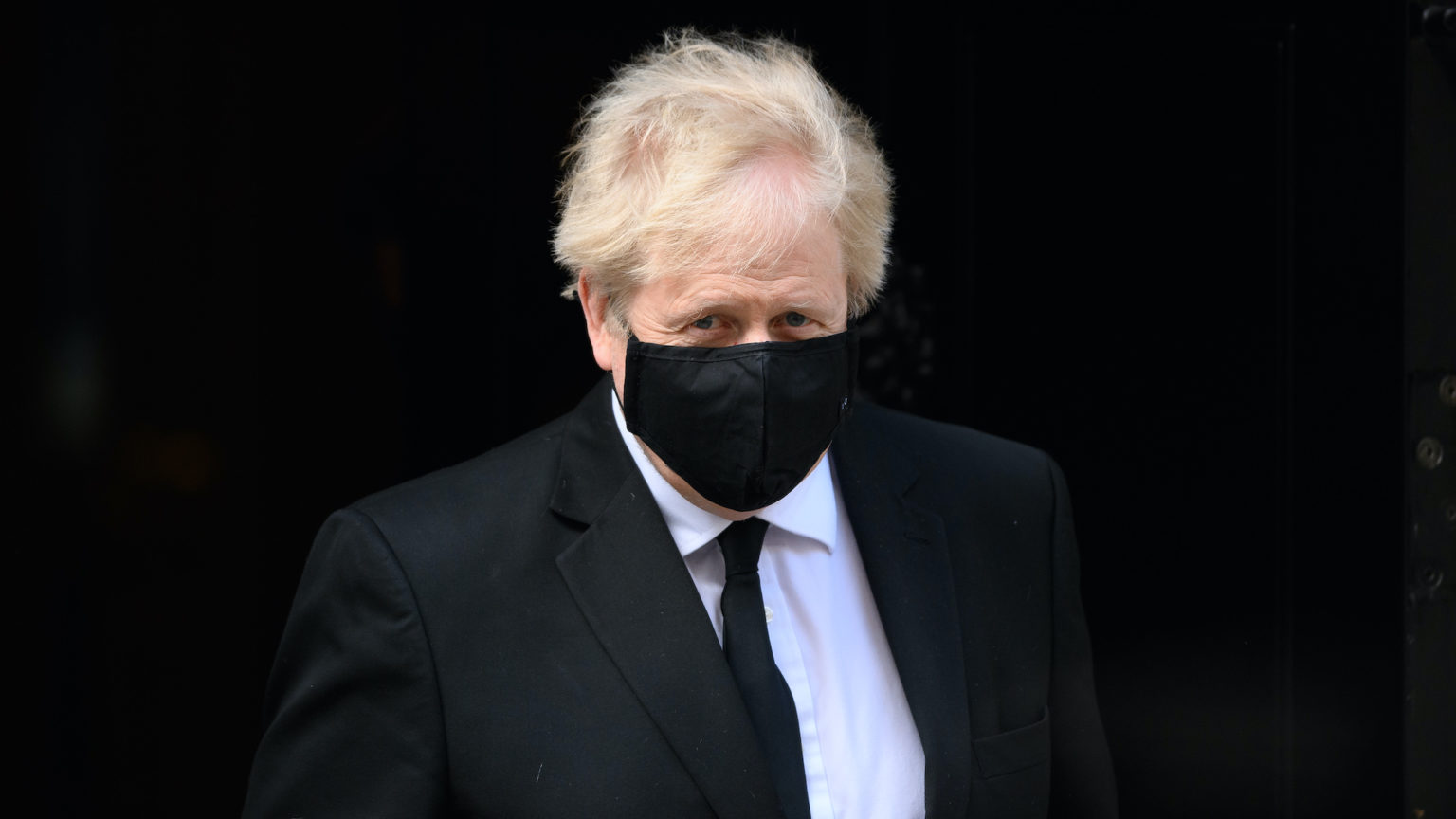 The prime minister, Boris Johnson, caused uproar on Tuesday when he appeared to downplay the usefulness of vaccines in the fight against Covid. He said:
'The numbers are down – of infections and hospitalisations and deaths. But it is very, very important for everybody to understand that the reduction in these numbers – in hospitalisations, and in deaths and infections – has not been achieved by the vaccination programme. People don't, I think, appreciate that it's the lockdown that has been overwhelmingly important in delivering this improvement in the pandemic and in the figures that we're seeing.'
Despite the reaction against his comments, Johnson had a small point. If he had made those comments a month ago, he may have been broadly correct. But the bald statement that the falls in hospitalisations and deaths have not been due to the vaccination programme is well out of date. In reality, multiple factors have been at play.
The vaccination programme kicked off on 9 December. However, things started relatively slowly. According to the government's Covid dashboard, by 10 January, just 2.29million people had had their first jab. Moreover, the vaccines take about three weeks to achieve something like their full efficacy, and one dose is less effective than two doses (but still pretty good at preventing serious illness and death).
Moreover, there's a time lag of about three weeks or so between infection and death. So, to see the vaccine's impact we need to compare people who have been vaccinated and infected three weeks after the jab with those who weren't vaccinated but infected at the same time. So it's more like six weeks after vaccination before the death figures will start to show a difference.
On that basis, it's only from about the end of January or thereabouts that we would be likely to see the vaccines making an impact. The simplest way to see it is by comparing the relative decline in deaths among the oldest groups, who were vaccinated first, with the decline in deaths among younger groups, who had not been vaccinated. And this is where we see the emergence of a 'crocodile jaw' in the data. Deaths fell faster, relatively, among the vaccinated compared to the unvaccinated.
It was only by mid-February that the four top-priority groups were (nearly) all vaccinated. So the vaccine effect on death statistics really kicks in through March. Before then, the vast majority of the decline in deaths is due to other causes.
Looking at death-certificate data, the peak week for deaths in the UK was the week ending 22 January, when 9,056 deaths were attributed to Covid. By 19 February, in the week the highest priority groups had all been vaccinated, this had already more than halved to 4,448 deaths. Since then, deaths have continued to plummet, to just 450 in the week ending 2 April.
Equally, it would be wrong to suggest that vaccines have had no effect, which is what Johnson's clumsy wording implied. Only last week, Public Health England declared that vaccines had saved 10,400 lives. And the impact of vaccination will grow ever stronger, particularly as the surge in vaccination in March begins to show up in the figures. Case numbers, which peaked at over 81,000 on 29 December, with another peak on 4 January at over 76,000, are now far lower, with the seven-day average now below 3,000 – even with a big increase in testing, the reopening of schools, the end of stay-at-home orders and people travelling more.
Vaccines may not have done the 'heavy lifting' of reducing case numbers, hospitalisations and deaths, but with over 60 per cent of adults now vaccinated at least once, and 15 per cent of adults vaccinated twice, we can be confident that a big rebound in cases is unlikely. We can't rule out something more akin to a seasonal-flu outbreak later in the year, and there is cause to be cautious about new variants that make vaccines less effective. But a return to the terrible death toll of the first and second waves is hopefully no longer possible.
However, 'not the vaccine' does not mean 'entirely due to lockdown', either. From Christmas onwards in particular, the news was full of stories about intensive-care units being overwhelmed with Covid patients. If only out of a sense of self-preservation, millions of people would have avoided crowded spaces regardless of lockdown rules. Even with lockdown in place, there is an important role for compliance – and when things look scary, people are much more likely to comply.
So voluntary behaviour change would undoubtedly have played an important role in the decline of cases. That does not mean that strong restrictions imposed by the government didn't drive cases down faster and relieve pressure on hospitals. But it's not an either/or situation.
Another factor is infection-acquired immunity. This is not to suggest that we reached 'herd immunity' — it is simply to make the uncontroversial observation that the more people who have had the disease itself, the harder it is for the virus to find new people to infect. And the UK got walloped in the second wave. At one point, the ONS Infection Survey suggested almost four per cent of Londoners were infected, and most parts of the country were around two per cent infected. In early February, Professor Neil Ferguson suggested in an interview that a third of Brits had been infected (and clearly more have been infected since).
In short, while Johnson was not entirely wrong, his comments were outdated, one-sided and dangerous. Lockdowns and other restrictions can only delay the spread of infection. Ultimately, we need to reduce the susceptible population to such a small proportion that the virus ceases to spread. That's what vaccines, with a significant amount of help from infection-acquired immunity, will do.
If vaccines aren't going to achieve that, then some people will conclude that they are not worth the risk or the effort, especially if, as is the case with younger adults, their personal risk of serious illness from Covid is low. Yet to squeeze the size of the susceptible population down to such an extent that we snuff the virus out entirely, we need as many people as possible to be vaccinated.
Nonetheless, with nearly two thirds of adults now protected to some degree by vaccination, and another significant chunk having been infected and recovered, there is plenty of scope to open up. We shouldn't listen to the lockdown fans who keep telling us that we cannot hope to return to a life free of restrictions. Not only does ever-widening immunity keep a lid on things, but we now have an unprecedented capacity to test people and nip new outbreaks in the bud – something desperately needed a year ago.
We also have the weather moving in our favour – though English drinkers enjoying this week's opening up of beer gardens in shivering temperatures might not agree. Last summer, with no vaccines, few restrictions and relatively few people already infected, cases fell to a very low level. While warm weather is sometimes wrongly claimed to be a panacea, it will help to buy us time to complete the vaccination programme and put an end to this emergency, once and for all.
Rob Lyons is a spiked columnist.
To enquire about republishing spiked's content, a right to reply or to request a correction, please contact the managing editor, Viv Regan.