In praise of David Lammy and Calvin Robinson
They both showed the importance of standing up to unpleasant views.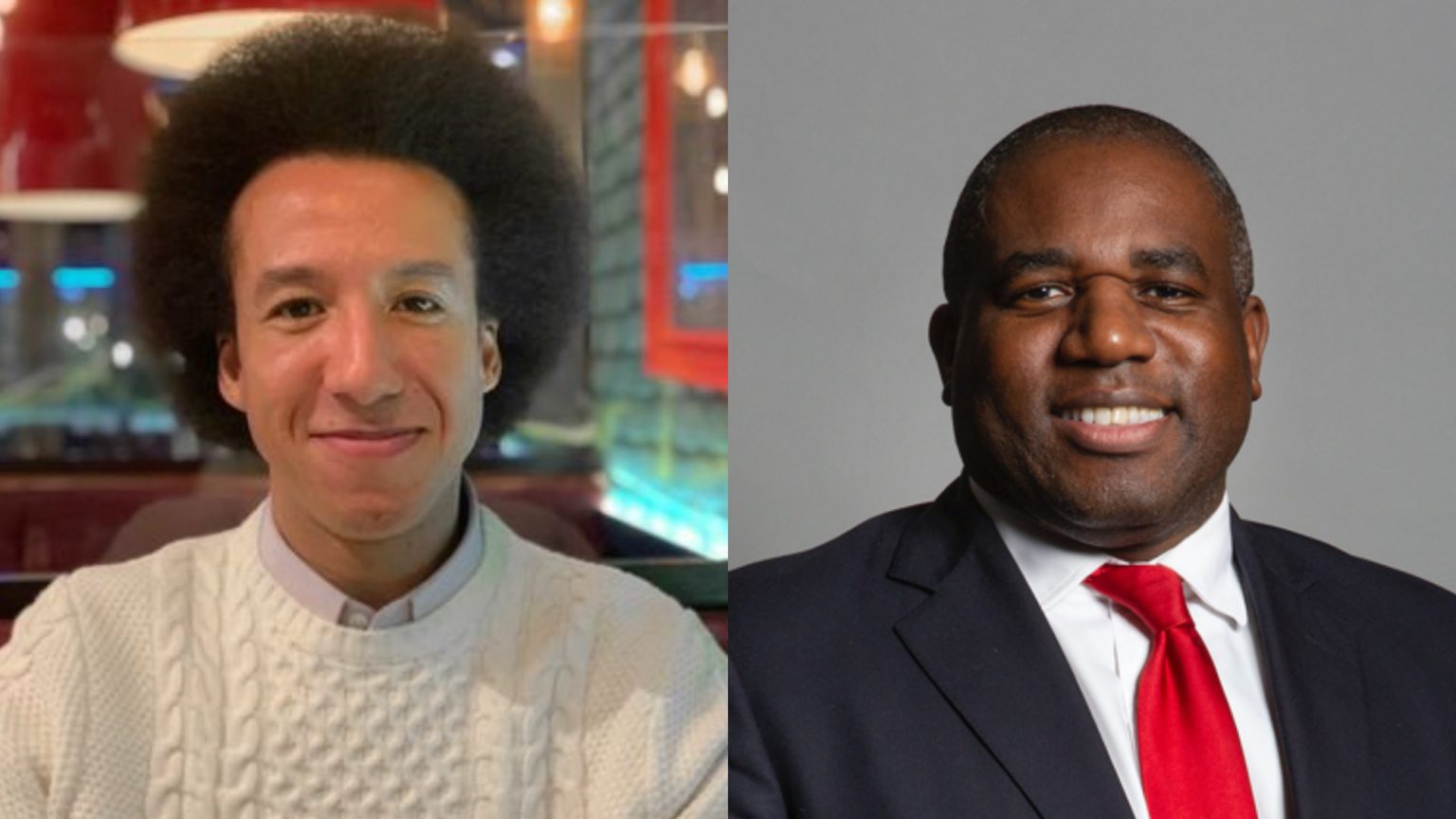 The Report of the Commission on Race and Ethnic Disparities concluded that Britain is a model for other white-majority nations to follow. It said that over the past few decades, race relations and educational outcomes for ethnic minority children such as black African and Indian students have improved enormously.
I can vouch for this. Having come to the UK from Pakistan aged two, I have managed to overcome challenges and make something of my life. And Britain has allowed me to do that. I was proud of being British before. But in recent weeks, two individuals have strengthened my sense of pride — namely, commentator Calvin Robinson and Labour MP David Lammy.
Take Lammy. As well as being a politician, he hosts a phone-in show on LBC. This has boosted his profile, and given the public the opportunity to quiz a member of parliament on many of the social issues of the day.
While hosting a recent show, Lammy was faced with Jean, a hostile caller, who said: 'You will never be English because you're African-Caribbean… I can't say I'm African-Caribbean.' Lammy countered: 'Here I am, having grown up in this country, born of this country, and actually the truth is there's a myth there's one English ethnicity. There's not.'
As an ethnic-minority Muslim, I appreciated Lammy's riposte. As did Dr Zaf, head of medicine at Crystal Palace FC, who remarked: 'I'm a British Muslim of Pakistani origin and like many others, not considered English by this caller, [I] contribute positively and love this great country. Surely that's what matters?'
Yet while it was heartening for me to see a black member of parliament take on these unpleasant views, and strengthen our collective sense of British identity, others were not convinced.
Nadine Batchelor-Hunt, a political correspondent at Joe, thought it was unacceptable to put 'black hosts through this', seemingly laying the blame on LBC for letting the caller through. And Dr Sonia Adesara, director of 50/50 Parliament, effectively accused LBC of legitimising racism.
But surely it was better that Lammy took on the hostile views of someone like Jean, rather than leaving them to fester unchallenged. That's why free speech is important. Moreover, in taking Jean on, Lammy not only won the support of listeners, he also showed how many Brits completely agreed with him.
The same goes for Calvin Robinson. A mixed-race conservative political commentator, he came up against someone who, like Jean, seems to hold extreme views on race – but this time from a supposedly 'anti-racist' perspective. On a TalkRADIO show hosted by Cristo Foufas, Robinson and activist Ken Hinds were discussing Meghan Markle, and at one point Hinds attacked Robinson, as a person of colour, for criticising Meghan and therefore betraying black and ethnic-minority people. Robinson responds: 'My race has nothing to do with my politics, nothing to do with my opinions!'
The clip went viral on social media with many, if not all, respondents united in their condemnation of Hinds. Conservative commentator Amandeep Bhogal remarked: 'Dear identity-politics left-wallahs, Hear this, stop your toxic division and dial down the bigotry of politics of skin colour.'
Not all stood in solidarity with Robinson. Moya Lothian-Mclean – a journalist at Gal-Dem – suggested that Robinson was nothing but a front-person for the Tories to court ethnic-minority votes. Was she alone? In this case, maybe. Many responding to her tweet did so in solidarity with Robinson, not against him.
The Commission on Race and Ethnic Disparities concluded that Britain is a model nation for other white-majority countries. These two small episodes have shown that perhaps there is some truth to that claim. Here you had two ethnic-minority individuals, on opposite sides of the political spectrum, standing tall and uniting thousands of social-media users against bigotry and hate. For proof that Britain is doing something right, look no further than David Lammy and Calvin Robinson.
Wasiq Wasiq is an academic specialising in law and terrorism. Follow him on Twitter: @WasiqUK
Picture by: Twitter / UK Parliament.
To enquire about republishing spiked's content, a right to reply or to request a correction, please contact the managing editor, Viv Regan.