Some Christians believe homosexuality is a sin – get over it
The fuss over Keir Starmer's visit to Jesus House is mad.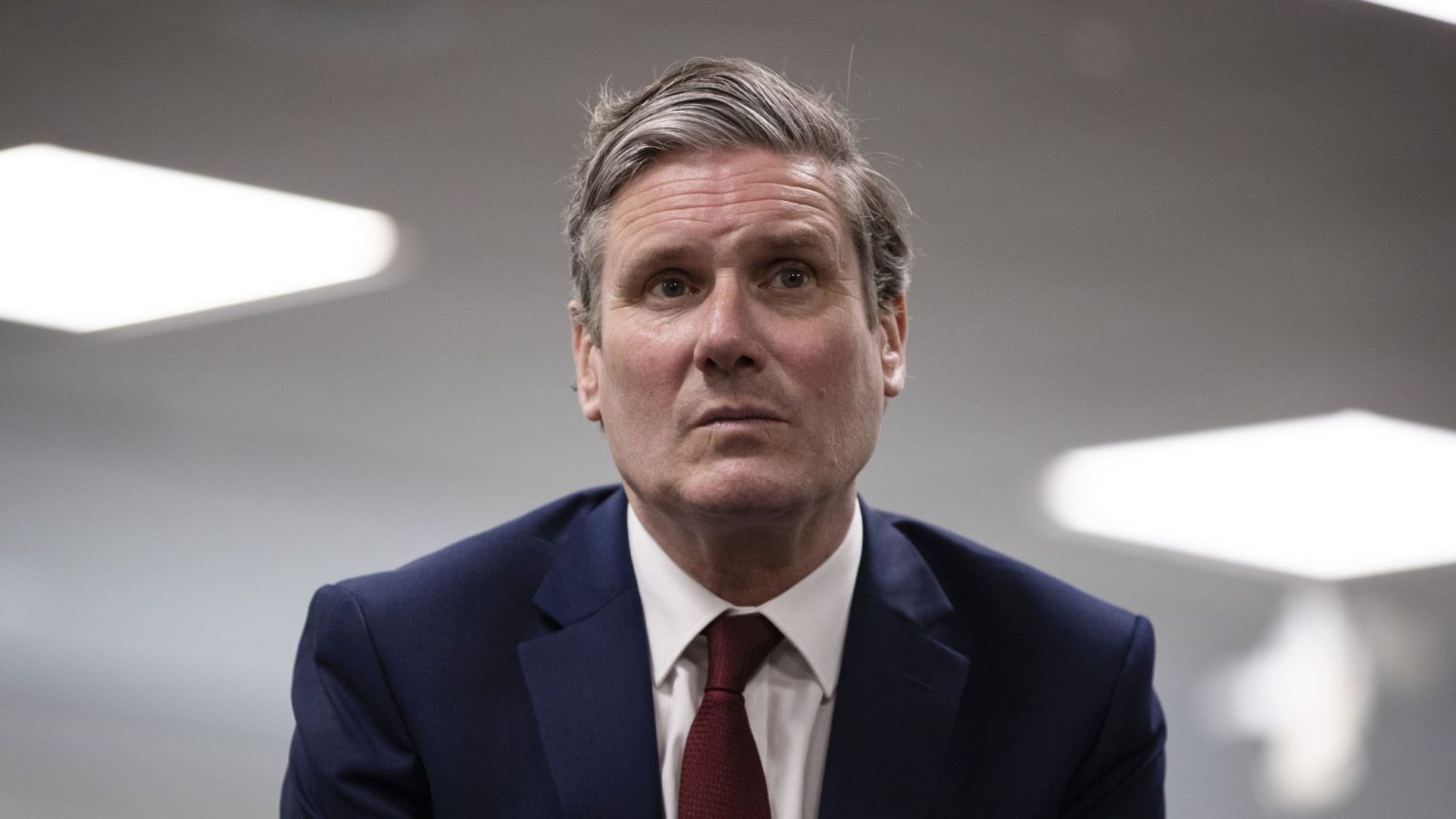 Brace yourselves. I have some shocking news. Some Christians disapprove of homosexuality. They think it's sinful. They might even think it's yucky. Amazing, I know, that people whose holy book literally says a man should not lie with a man as he would with a woman – it's an 'abomination', booms Leviticus – might feel a little uncomfortable with the idea of two blokes getting hitched or two women sharing a steaming night of passion. And yet here we are.
This is the news that Labour lefties and gay-rights activists are shocked – shocked, I tell you! – that Labour leader Keir Starmer visited a Christian church that adheres to Christian doctrine on sexual matters. On Good Friday, Starmer swung by Jesus House in Brent in London and praised its mostly black congregation for the good works they have done in helping to roll out the Covid vaccine and running the local food bank. Instantly the identitarian set went into meltdown, because Jesus House is home to Christians who, get this, actually believe what it says in the Bible.
Pink News freaked out, as it always does. Starmer should not be mingling with 'notorious' homophobes, it said. The Labour Campaign for LGBT+ Rights said Starmer's visit to Jesus House was 'unacceptable'. Owen Jones slammed Starmer for associating with a 'rampantly homophobic' church. This is the same Owen Jones who spent the past five years as a prominent supporter of Jeremy Corbyn, who frequently met with hardcore Islamists and called Hamas his 'friends'. If Jones is shocked by black Christians in north London who write letters to newspapers opposing same-sex marriage, he is going to collapse when he hears what Hamas does to gay people. (It kills them.)
This is literally what Jesus House is being hauled over the coals for: opposing same-sex marriage. Just look at the Guardian's headline: 'Keir Starmer criticised over visit to church where pastor opposed same-sex marriage.' By the same token Starmer should also never set foot in a Catholic Church, given the Vatican recently reiterated its hostility to same-sex marriage. (The church cannot bless same-sex unions, because God 'does not bless sin', it said. Ouch.) Or a mosque, for that matter. Although it will of course be a cold day in the hell that Jesus House thinks is populated by gay people before leftists and identitarians criticise someone like Starmer for meeting Muslims who disapprove of homosexuality. The only standards these people have are double standards.
It was also rumoured, years ago, that Jesus House had carried out 'exorcisms' on people who felt same-sex attractions. Now that would be a serious problem, and possibly illegal. But the church strenuously denies these claims. And anyway, what it is currently being exorciated for by the guardians of correct thought is its perfectly normal Christian beliefs. Its opposition to same-sex marriage, its dislike of homosexuality, its concern that sexual-orientation equality laws might undermine religious freedom. That is, for its deeply held moral convictions. The logical conclusion is that Labour politicians should never associate with any traditionalist Christians, Muslims or Jews. Homophobes the lot of them. Blacklist them all. That will do wonders for social integration, I'm sure.
Starmer eventually apologised for his visit to Jesus House. The spineless one also took down the video of the visit, which showed him meeting black Christians who have done some great work in their local community. They're the wrong kind of blacks in the eyes of the woke scolds; shove them down the memory hole. Alongside the ridiculousness of ostensibly intelligent leftists being shocked that Christians hold Christian beliefs, there is also the irony that these fuming critics of Jesus House and Keir Starmer are behaving at least as dogmatically, if not more so, as Jesus House itself.
They 'condemned' Starmer, said Pink News – interesting choice of word. They forced him to repent. 'I apologise for the hurt my visit caused', he dutifully intoned. They made him erase the evidence of his moral transgression: the video showing him engaging with the alleged undesirables, the moral lepers, of Jesus House. These actions speak to a fundamentalist fervour on the part of the woke mob that is easily the match for anything Jesus House says or does. Sin, punishment, public recantings, the cleansing of evil thoughts, the hounding of moral miscreants from polite society – it's a bit rich of the woke to look down their noses at an institution like Jesus House when these are the tools of their unforgiving crusades.
We need more tolerance in society. But tolerance doesn't mean nodding along with everyone's views or lifestyles. That's moral relativism, not tolerance. What it means is that Jesus House can think what it wants but it must also tolerate the existence of homosexuality and gay culture because it operates in a free society. And it means politicians will frequently meet with individuals and groups whose views they disapprove of because we live in a pluralistic society in which all sorts of outlooks must be allowed to flourish. There was nothing wrong with Starmer's visit to Jesus House. It's his apology that was immoral, and which potentially sets a dangerous precedent.
To enquire about republishing spiked's content, a right to reply or to request a correction, please contact the managing editor, Viv Regan.