When did roads and railways become racist?
Democrats say physical infrastructure projects represent a 'dated notalgia' for white working-class men.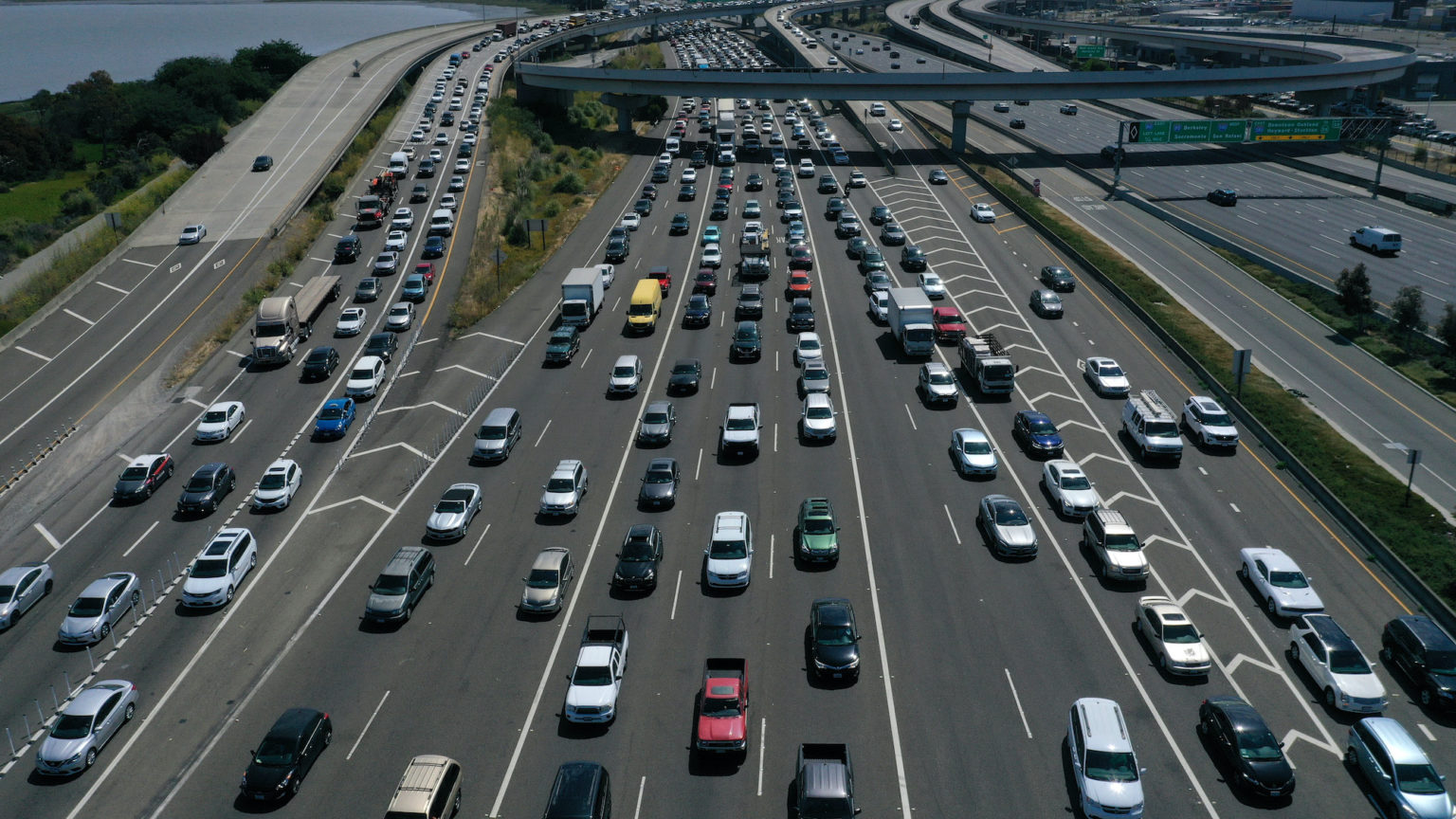 Improving roads and railways is pretty uncontroversial, right? Wrong.
President Joe Biden is under pressure not to place too much focus on infrastructure projects in his new economic plan, according to the Washington Post. The reason – you may or may not have guessed – is that it's racist.
Apparently, 'sources close to the White House' believe that favouring physical infrastructure projects represents 'a dated nostalgia for a kind of white, working-class male worker'.
To be fair, the left has always been at its strongest when it focused on the message that building key public goods like roads is racist… right?

— Yascha Mounk (@Yascha_Mounk) March 31, 2021
Union leader Mary Kay Henry is on the case, telling the powers that be to keep their commitment to spending on the 'care economy'. She has highlighted that a disproportionate number of low-wage service workers are women and / or ethnic minorities, saying 'we're up against a gender and racial bias that this work is not worth as much as the rubber, steel and auto work of the past century'.
This is an extraordinary revelation. Who'd have guessed that schools are for ethnic-minority women, and roads are for white men? Presumably, non-white people and women do not work in heavy industry, drive cars or use any steel or rubber products, and males don't need schooling as children or looking after in old age.
The gender bias is borne out in electoral terms too, according to Democrat pollster Celinda Lake: 'We know that Republicans and particularly blue-collar men really like the physical building kind of infrastructure and see that as leading to good-paying jobs for men in particular. And women and the Democratic base really respond to what you might call softer infrastructure – childcare; school; caregiving responsibilities'. Though in her view, Biden should spend on both – a sensible conclusion, however bizarre the reasoning.
After the news that even babies can be racist, it was only a matter of time before inanimate objects and hypothetical economic plans were called out for their inherent bigotry.
Perhaps it's time to tear up the tarmac and decolonise our streets.
To enquire about republishing spiked's content, a right to reply or to request a correction, please contact the managing editor, Viv Regan.