White people's guilty pleasure
Woke anti-racism amounts to little more than a grotesque form of penance.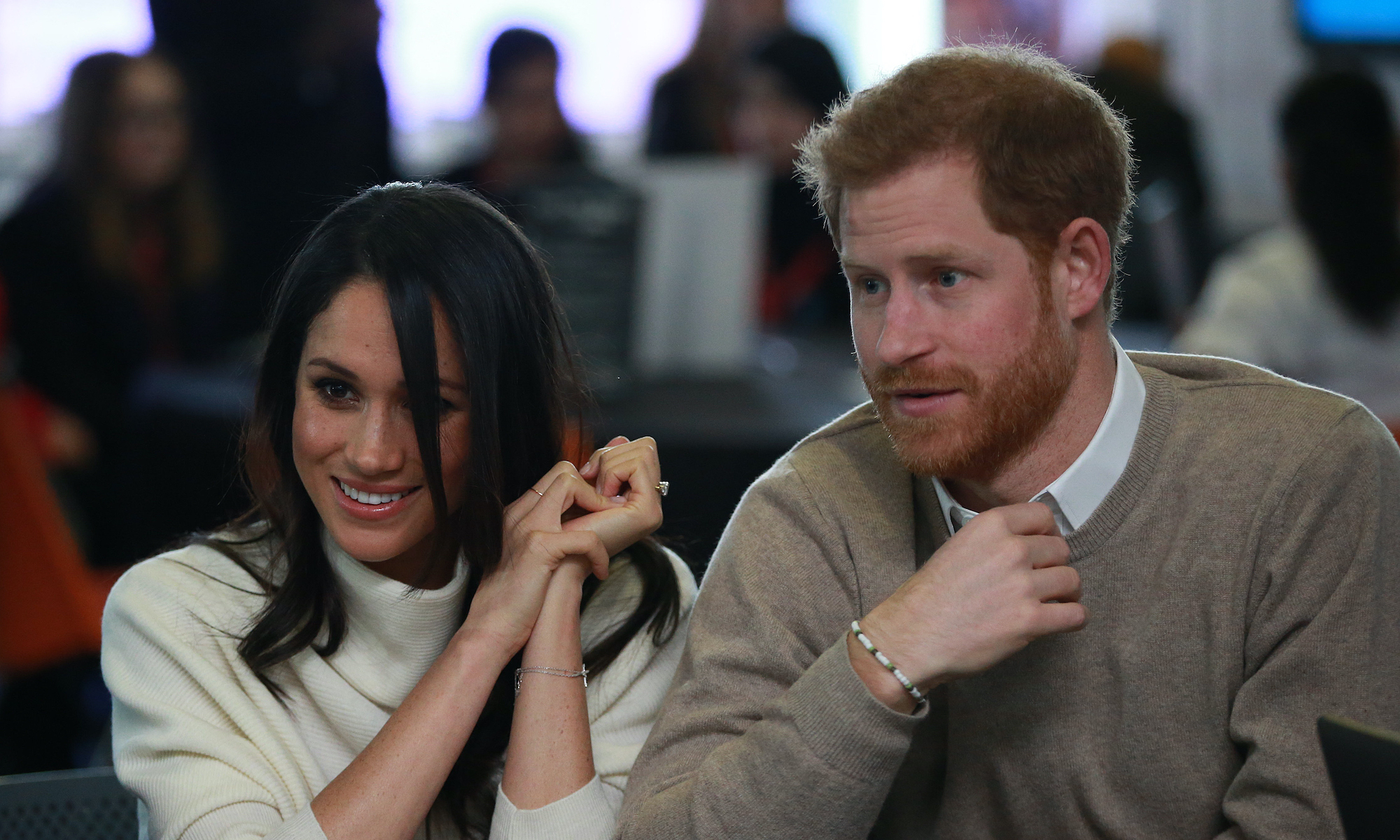 Woke anti-racism is a merciless new religion that offers little in the way of redemption, only eternal damnation. You can never fully overcome any of your 'biases' or 'prejudices' and declare yourself free. No one would ever believe you. Instead, you must constantly admit to and despair of how racist you are despite desperately not wanting to be.
Genevieve Roth, an anti-racism campaigner, former aide to Hillary Clinton and newly appointed adviser to Harry and Meghan's Archewell foundation, epitomises this worldview. Roth wrote, 'Race is an issue in our [mixed-race] marriage because as a white woman of privilege, I have racist tendencies written in at a cellular level'.
'Racist tendencies written in at a cellular level' is a troubling notion. It implies someone is inherently racist. That to be racist is biologically determined. It also implies that someone with those 'tendencies written in at a cellular level' would struggle to change. This is the complete opposite of the sentiments expressed by Nelson Mandela in his autobiography Long Walk to Freedom. 'No one is born hating another person because of the colour of his skin, or his background, or his religion', Mandela said. 'People must learn to hate, and if they can learn to hate, they can be taught to love.'
Of course, people can have bigoted ideas, but they can also be persuaded out of them. Bigotry is in no way 'written' into people, and certainly not at a cellular level.
This new woke anti-racism is actually rehabilitating biological essentialism, which has an ugly history. It also works against any notion of a common humanity – a notion that informs some of our greatest triumphs against oppression and injustice: universal suffrage, the end of Apartheid, the abolition of slavery, the embrace of civil rights.
But in the worldview of Roth and Robin DiAngelo, author of White Fragility, solidarity and universality have been replaced by 'allyship' – which is never quite full friendship or togetherness – and 'unconscious bias', which implies that people are controlled by psychological forces they forever struggle to control.
Roth is quite clearly not a racist. She is married to an African-American man. She dedicates her professional life to fighting racism and is appalled by the fact that she could be racist. And yet she still writes, 'It is hard work. It is embarrassing and shameful, and every time I post, I fear that this latest confession could be the one that will expose me as irredeemable – too privileged to be deserving of the man I love, too far gone to be a suitable mother to my black daughter.'
In the cause of woke anti-racism, you must constantly confess how bigoted you are and how little you realised it. Nobody would accept any less. The unconscious bias is unending. I once saw an intelligent woman I know, who has been very captured by this movement, write on social media: 'Anyone who says they don't have a racist bone in their body is lying.' That would be an amusing comment if it wasn't so fanatical. It is the point of view of the Grand Inquisitor, the Witchfinder General, the person who has a deep distrust of human nature and is pessimistic about the human ability to change. How can you bring about real change if you don't believe people are capable of achieving it in their own lives?
It is also very concerning that people in positions of power and privilege, such as Prince Harry and Hillary Clinton, are drawn to this bleak, unforgiving worldview. Harry said in his interview with Oprah Winfrey that he believed the public was influenced by the racist media. He stopped short of explicitly calling ordinary people racist, but that is what was implied, whether he realised it or not. These are the very same 'racist' people whose taxes and land rents fund his family's lifestyle.
Ultimately, the new woke anti-racism is bolstering elitism, contempt of ordinary people, division, self-hatred and nasty judgmentalism. Fighting racism is a noble goal but the means by which this movement hopes to achieve that are wrong.
Candice Holdsworth is a writer. Visit her website here.
Picture by: Getty.
To enquire about republishing spiked's content, a right to reply or to request a correction, please contact the managing editor, Viv Regan.