Let children play!
A school has banned breaktime in order to eliminate bullying. Bad move.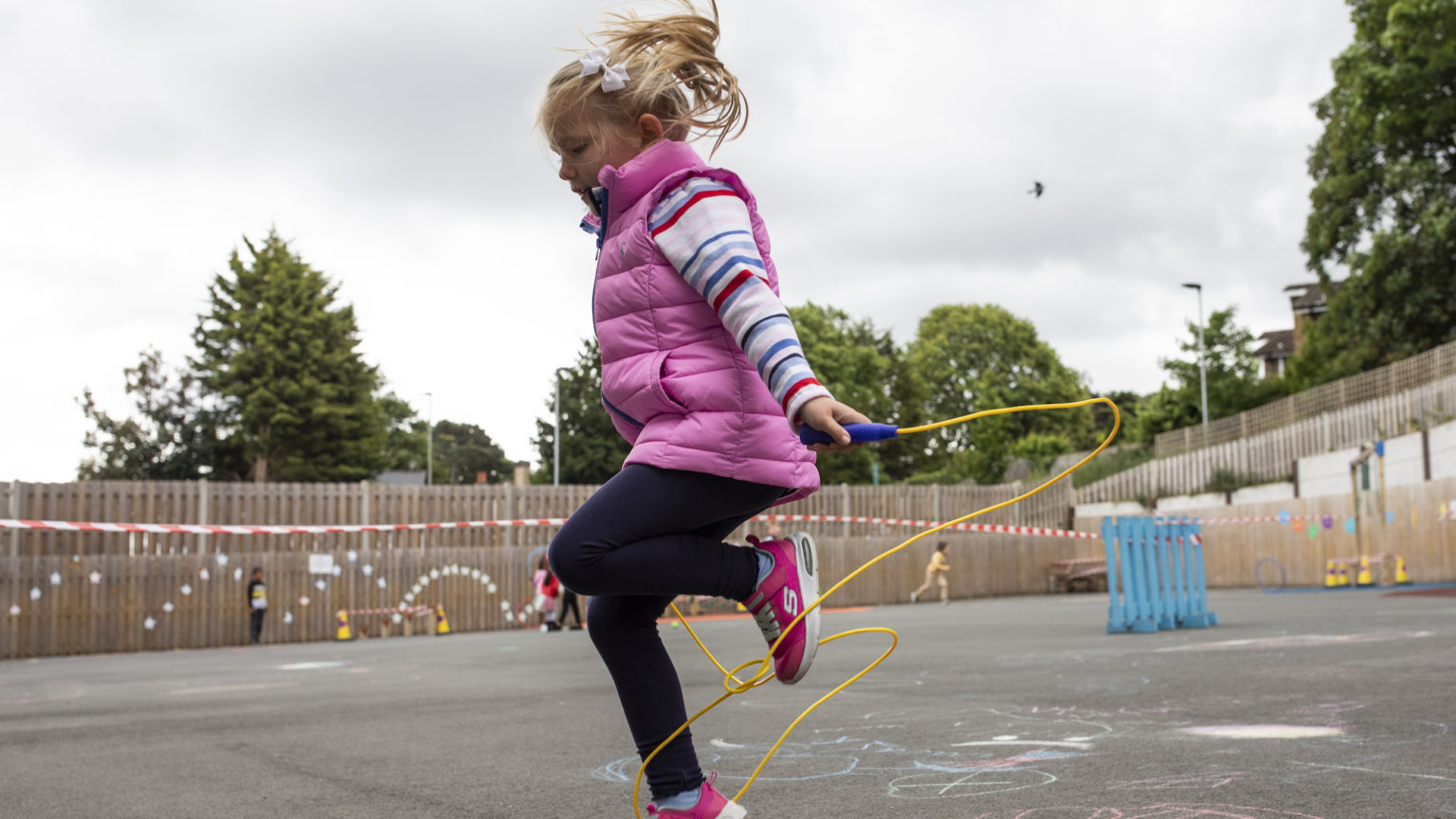 At first I couldn't believe what I was reading. The news headline boasted: 'School almost "eliminates bullying" with breaktime ban on games.' To me, this is like saying that getting rid of children's play is a price worth paying if it means teachers can have a quiet life.
It seems that in the view of Charlotte Whelan, the headteacher at Hackney New School, the elimination of children's breaktime is a great pedagogic achievement. She said of her school experiment, where games are banned in breaktime, that 'a school without bullying [might] sound like a utopia, but it is achievable'.
I am a little suspicious of utopias, so I wasn't surprised to discover that what certain school administrators describe as a utopia is actually a pretty dystopian situation in which children are not allowed to play spontaneously and freely with one another.
Instead of the usual breaktime, where children are able to release their energy by running around and messing with each other, at Hackney New School the kids 'participate in supervised quizzes, poetry recitals and other activities, including chess and choir clubs'. In other words, the pupils are subjected to an intensively structured regime of constant supervision by adults.
Campaigners against bullying have long believed that the way to eliminate bullying is through more structured supervision of children's lives. One of the supporters of banning old-style breaktime is Linda James, founder and chief executive of Bullies Out. She advocates 'structured games, structured activities', which she believes are better than allowing children to 'wander… around aimlessly'. She warns that 'unstructured games can sometimes lead to nasty comments, aggressive behaviour or children feeling left out'.
James' use of the term 'unstructured games' speaks to a hyper risk-averse mentality in the world of pedagogy today. There was a time when we simply said 'play' rather than using technical-sounding terms like 'unstructured games'. What they call an 'unstructured game' is nothing more and nothing less than children playing with one another. From a technocratic perspective, it might look like children are 'wandering around aimlessly', but from the standpoint of common sense this is really kids messing about, exploring and probably getting into a bit of trouble. Precisely what childhood is about!
Is it really worth trading off children's freedom to play in exchange for the elimination of bullying? Real play – which is by definition unstructured – is an important part of child development. Children learn to test boundaries and to forge relationships through playing with each other. It is through independent play that they come to understand their own strengths and weaknesses. Through play, children develop a capacity for risk-taking, and an aspiration for freedom.
To some technocratic-minded administrators and experts, breaktime might look like senseless chaos, but in truth these are precious moments in which youngsters start to become aware of the meaning of human interaction. No doubt some bullying takes place, too. But it is through the lessons they learn from play that children also learn how to limit the negative impact of bullying. When children are herded into an entirely structured existence, their capacity to deal with problems like bullying is actually diminished.
A ban on breaktime may reassure myopic adults that they have everything under control. But they are storing up problems for children in the future by depriving them of the benefits and experiences of free play.
To enquire about republishing spiked's content, a right to reply or to request a correction, please contact the managing editor, Viv Regan.