'Most ethnic minorities are not woke'
Zaid Jilani on the rise of 'neo-racism' and the need to push back against it.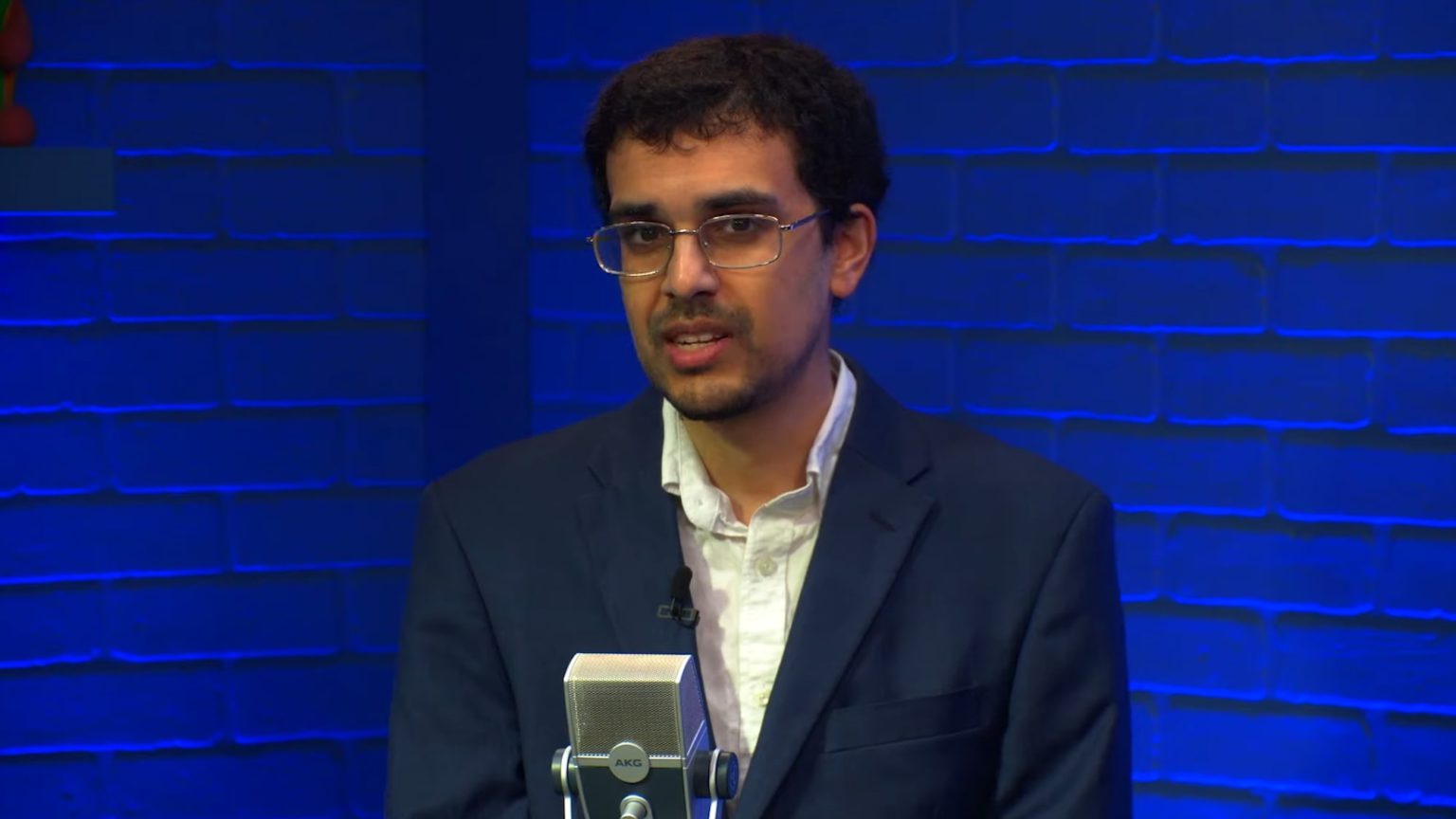 Anti-racism used to be about rejecting racial categories. Today, the reverse seems to be the case. More and more we are told to define ourselves and others based on skin colour, on the basis of our relative oppression, with all manner of negative consequences. Thankfully, some people are fighting back against this regressive trend. Zaid Jilani is a journalist and member of the board of advisers of the Foundation Against Intolerance and Racism (FAIR). spiked caught up with him to find out more about FAIR and the task of overcoming race.
spiked: What is FAIR and what does it hope to achieve?
Zaid Jilani: FAIR wants to push back against the rise of neo-racism. Neo-racism is, in many ways, aligned with classical racism – judging people by the colour of their skin and not by the content of their character; thinking that racial classifications are all you need to know about somebody; assigning roles in government and business based on those racial classifications; and also using a racial ideology to promote certain forms of social coherence. We argue that the ideas of the American civil-rights movement form the best basis on which to approach these issues.
Race is not the same thing as social class or culture. Those things can be changed. Race is actually a very autocratic category. It can force us to fixate on viewing people through stereotypes and generalisations.
spiked: Why did you and your colleagues feel that now was the moment to take action?
Jilani: If you rolled back the clock by five or six years, you would primarily see woke ideas about race in fringe corners of academia or the media. But since then, there has been an escalation, to the point where we now see adherence to this ideology at high levels of corporate America, in substantial portions of the news media and even among some people in government. We have to mount an opposition to that. The majority of people just don't buy into these ideas. But history has shown us that a small and committed minority can enact enormous and dangerous social change if there's no organised pushback or resistance.
spiked: What are some examples of the intolerance you are fighting against?
Jilani: There is critical race theory training, which is mandated in some government and corporate offices in the US and elsewhere. In these training sessions, people are told that if they are from a certain ethnic group, they have a corresponding place in the social hierarchy.
There is also the story of Smith College, an elite all-girls school. A student there, who happened to be the descendant of African migrants, was eating in a part of the cafeteria that was closed. She was asked to leave. The student accused staff of racially motivated behaviour. Some of these people lost their jobs. This is exactly the kind of case where we would want to be involved. Instead of just declaring the staff to be racist by virtue of being white, we would want to encourage some kind of dialogue and discussion.
People have also written to us with lots of personal stories. One good example is the case of a young man at a charter school in Nevada. He comes from a biracial family and has very light skin. He was in a classroom where the teachers were encouraging everyone to declare their racial classification and then put themselves in a hierarchy of oppression. He didn't want to do this. He found it to be very perverse. This was held against him and he was actually penalised in school. FAIR is raising money to sue the school district.
spiked: How dangerous is this trend for ethnic minorities?
Jilani: One of the axioms of society is that if you hold any kind of power, you must use it responsibly. If you are head of a business, principal at a school, leader of a team at work or president of the US, you are expected to have a certain level of accountability for the power that you use and people place expectations on how you will use it.
But when you assign a whole group victimhood status, you remove those expectations. You deny them the ability to develop themselves and to obtain and exercise power. Growing up as someone from an ethnic-minority background, I really benefited from other people holding me to very high standards. But as John McWhorter has highlighted, in many school environments people are now saying that kids from certain racial backgrounds should not be expected to do things like mathematics in the same way as other kids. If that's the expectation, these minority kids will never be able to develop themselves into the next Neil deGrasse Tyson. It will become a self-fulfilling prophecy, because they will develop a mentality which sees the world as stacked against them.
It's also important to note that most people from minority backgrounds don't adhere to this ideology. Most of them are not very woke. If you look at polling, it tends to be the case that Hispanic Americans, African Americans and recent immigrants are more patriotic than these progressive activists. I think a lot of them feel like this is a very patronising, dehumanising ideology that tries to describe their life through narrow categories rather than seeing the whole picture.
spiked: There have been two mass shootings in the US recently, in Atlanta and Colorado, which were swiftly interpreted as racially motivated, even in the absence of any evidence. What did you make of that?
Jilani: I actually grew up very close to where the one in Atlanta happened. My first instinct was not to think this was a racially motivated shooting, given that the place where it happened was not known to be particularly diverse. As more details emerged, that initial inclination was shown to be correct. It appears that the shooter had some perverse sexual beliefs which he decided to take out on the massage parlours.
A similar thing happened with the Colorado shooting – there was an initial assumption that the shooter was white, because, apparently, it is a feature of white men that they go around shooting people. But it later emerged that the suspected shooter was actually an Arab American.
There is a media tendency to see interactions between white people and non-white people as governed by the racial identities of the two. People assumed that there had to have been some kind of racial hatred in these shootings. But not everybody walks around thinking of themselves as a member of a 'racial group', in opposition to another.
Zaid Jilani was speaking to Paddy Hannam. Visit FAIR's website here.
Picture by: YouTube.
To enquire about republishing spiked's content, a right to reply or to request a correction, please contact the managing editor, Viv Regan.