Philip Roth is not for cancelling
Identitarians are trying to trash the reputation of one of America's greatest novelists.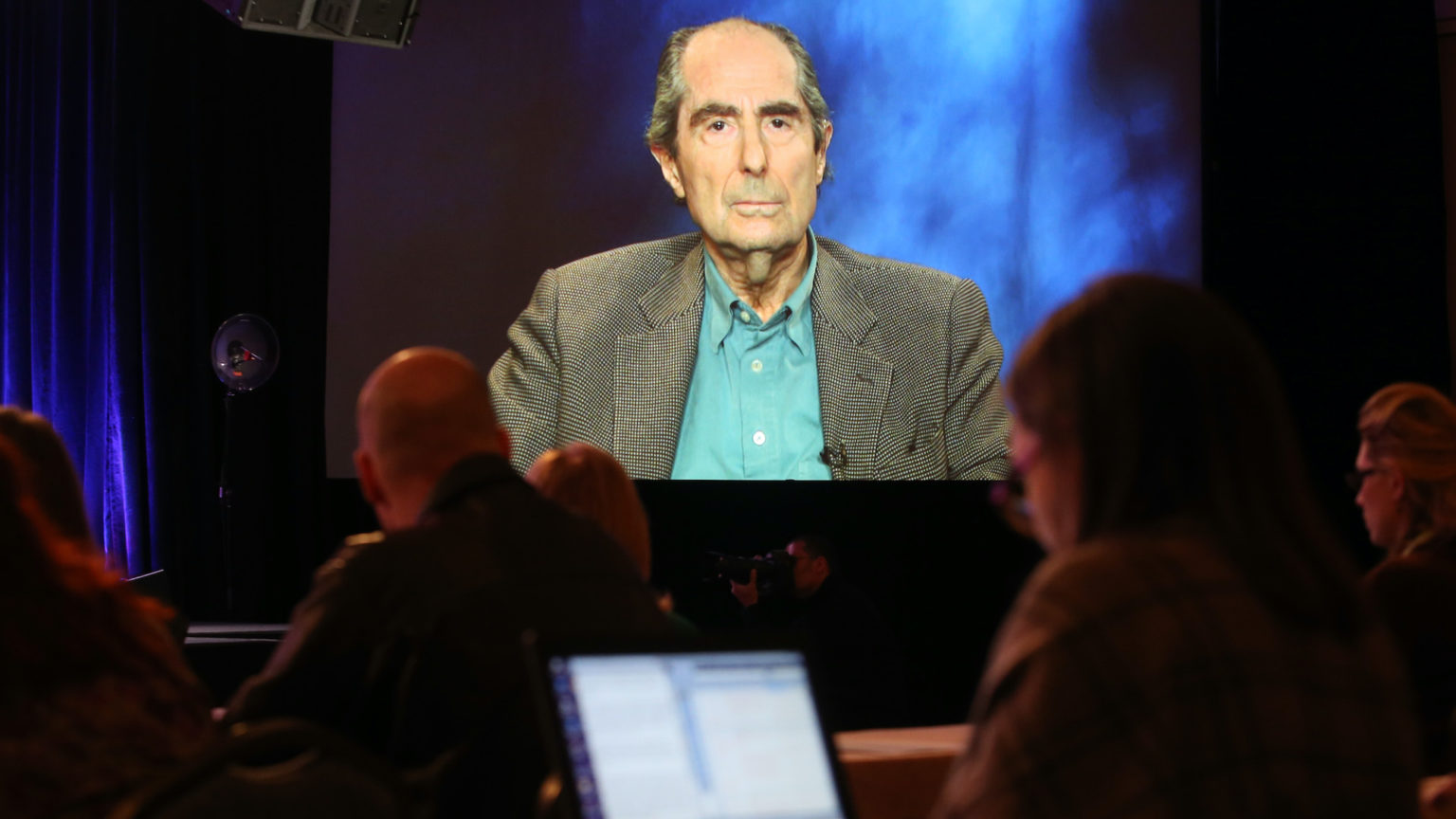 'That is no country for old men', wrote WB Yeats. Were he still alive, the novelist Philip Roth might have said the same thing of today's land of the woke.
Roth died in 2018. But his reputation has come under increasing assault ever since by those seeking his posthumous cancellation. His identitarian critics have been attacking him for his personal life in general, and his supposed misogyny in particular.
The latest occasion for attacking Roth arrived in the shape of Blake Bailey's new book, Philip Roth: The Biography. It contains details of Roth's affairs, his use of prostitutes and what many are interpreting as his poor treatment of women. It seems that the quality of Roth's writing is less important to those now trying to trash his reputation than the extent to which his personal life may have violated #MeToo sensibilities.
Take Meg Elison, a feminist essayist, whose work 'incorporates the themes of female empowerment, body positivity and gender flexibility'. She tweeted:
'Philip Roth stood head and shoulders above a generation of staggeringly misogynist American authors, giving cluelessness and offence on a level even [Jonathan] Franzen never dreamed possible. I'm sorry I ever read him and I hope he and Wolfe punch each other bloody in the asshole afterlife.'
For Elison, writers are to be judged for their politics and personal life, not the quality of their work. When she writes she is sorry she ever read his books, she is effectively saying that reading Roth is wrong. And that his work should be cancelled. 'We're living in an age when we are tearing down statues', she continues, and Roth's must fall.
Reviewing Philip Roth: The Biography in the New Republic, Laura Marsh also condemns Roth. She writes that his egotism and insecurity were more than matched by his misogyny. 'Women in this book are forever screeching, berating, flying into a rage, and storming off', she writes, 'as if their emotions exist solely for the purpose of sapping a man's creative energies'.
This crusade against Roth on the part of identitarian culture warriors is not a surprise. Roth's writing is indeed infused by sexual desire. It drives and humiliates narrators and characters, pushing them beyond practical realities. Roth's protagonists consciously and more often semi-consciously struggle to follow the dictates of their erotic imagination. It is unlikely they would understand a word of a consent workshop.
Admittedly, amid so much puritanism today, Roth's work certainly looks out of place. Take his masterpiece, Sabbath's Theater. It tells the story of a depraved and outrageous anti-hero called Mickey Sabbath, who refuses to play the role assigned to him of an old man facing his sexual demise. It should be a grotesque caricature of a dirty old man. But such is the intensity of Roth's narrative art that Sabbath's story is turned into something deeply human and moving.
That is why it is important to read Roth rather than put him in front of a political tribunal. His work is the product of a powerful literary imagination that often forces one to look in directions one would rather avoid.
On occasion, Roth's obsessive and graphic accounts of the compulsive behaviour of sexually insecure males are difficult to read. Indeed, decades ago I read Portnoy's Complaint and couldn't finish it. It was many years before I picked up another of Roth's books. But when I did, I realised I was experiencing an extraordinarily intense, aesthetically charged event. Roth's novels that deal, in particular, with political and cultural themes are remarkable for their capacity to portray people facing a world different to the one they were born into. His American trilogy – American Pastoral, I Married a Communist and The Human Stain – captures the intertwining of generational tensions with cultural upheavals. And it serves as a rebuke to those who, in their different ways, conspired to unravel the American Dream.
The trilogy also offers a glimpse of a world in which human relationships are in the process of becoming formalised, and spontaneity pathologised. In the narcissistic, intolerant impulses at work around him, Roth could sense cancel culture's emergence. It is hardly a surprise that he now faces the wrath of this illiterate movement.
Of course, every generation is entitled to read a writer in accordance with their own inclinations, experience and literary taste. Some novels, like those of a Balzac or a George Eliot, travel well through the ages. Others fail to resonate with later generations, and are lost.
But I don't think Roth will be lost. Long after #MeToo has become a footnote in the history of Western narcissism, people will still be experiencing that unique buzz that comes from reading this most vital of novelists.
To enquire about republishing spiked's content, a right to reply or to request a correction, please contact the managing editor, Viv Regan.