The American right is turning against democracy
Republican state legislators are trying to restrict people's access to the ballot box.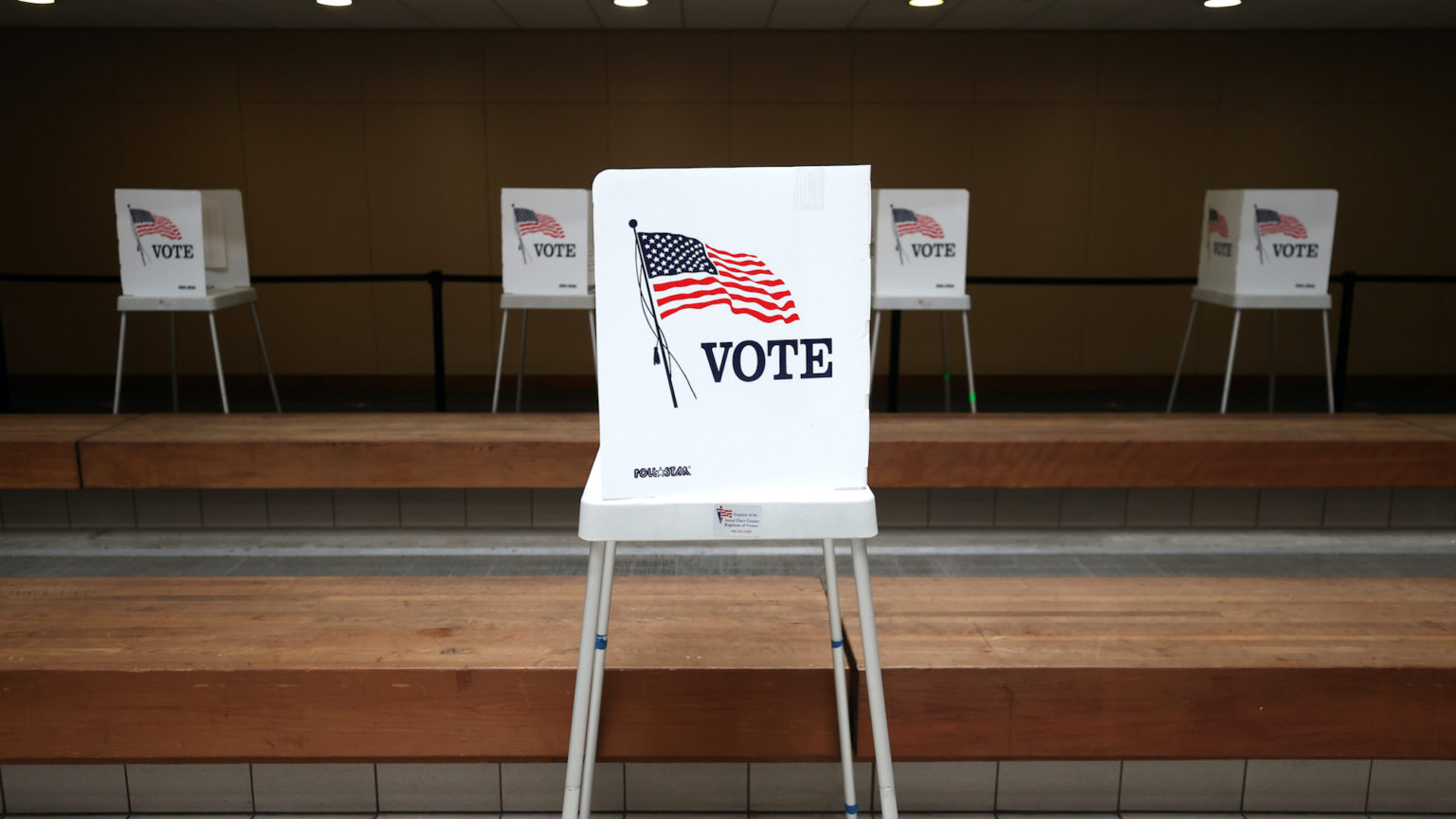 'The left and the right live in parallel universes', former Democratic Congressman Barney Frank observed over a decade ago. 'The right listens to talk radio, the left's on the internet and they just reinforce one another. They have no sense of reality. I have now one ambition: to retire before it becomes essential to tweet.'
Maybe the quote is apocryphal, but it sounds like something Frank would have said, and, in any case, it's true – truer today than it was back then. Still Frank has remained a man of the left – a diehard liberal Democrat (and one of the wittiest, most intellectually honest people to serve in Congress). I remember his explanation of one difference between Democrats and Republicans, which I paraphrase, with apologies to Barney if I'm misremembering this: 'We're sometimes wrong but they're crazy.'
These days the left seems wronger than ever and the right crazier. Deranged conspiracy theories, fantasies about a stolen presidential election, and dollops of white supremacy animate the right, as the 6 January attack on the Capitol showed. On the left, the woke work to reform our speech and even our thoughts: in schools and workplaces, putatively anti-racist training rewards white people for labelling themselves oppressors; and speech codes punish them (and others) for engaging in offensive speech, broadly defined. Increasingly, progressives seek to compel whatever they deem good speech and ban whatever they condemn as bad.
Still, I'll take wrong over crazy. Besides, progressive hostility to freedom of speech and thought isn't wildly popular, although some left-of-centre critics silently self-censor; and it may be effectively countered in court. Yes, indoctrination and censorship crusades are anti-democratic, but at least progressives are seeking to build a majority, not disempower one. With their campaigns to preserve and extend minority rule, the right has become hostile to democracy itself.
Building on the big lie of a stolen election, Republican state legislators across the country are focused on restricting ballot access, in the not unreasonable belief that easing barriers to voting and increasing turnout benefits Democrats. 'As of 19 February, more than 253 bills restricting voting access had been carried over, prefiled, or introduced in 43 states, and the number is rising', according to the Brennan Centre. This campaign poses the most important voting-rights battle in decades. 'The GOP's national push to enact hundreds of new election restrictions could strain every available method of voting for tens of millions of Americans, potentially amounting to the most sweeping contraction of ballot access in the United States since the end of Reconstruction', the Washington Post reports.
As Donald Trump observed last year, explaining his opposition to a Democratic bill easing voting during the pandemic, 'They had levels of voting that if you ever agreed to it you'd never have a Republican elected in this country again'. This is hyperbole, obviously, but it captures the fear and mistrust of majority sentiment by this supposedly populist party. Trump lost the 2020 election, according to Trumpists, because too many people voted. 'Quantity is important, but we have to look at the quality of votes, as well', one Arizona Republican explained.
How will he ensure that new voting restrictions will limit 'quantity' — ie, Democratic votes — and not 'quality', ie, Republican ones? Republican-sponsored voting restrictions target voting methods favoured by more Democrats than Republicans; they include restrictions on absentee voting, mail-in voting (also utilised by Donald Trump), limits on voting hours and early voting periods. 'In most cases', according to the Post, 'Republicans are proposing solutions in states where elections ran smoothly, including in many with results that Trump and his allies did not contest or allege to be tainted by fraud. The measures are likely to disproportionately affect those in cities and Black voters in particular, who overwhelmingly vote Democratic…'
Not all Republicans support these measures, as matters of principle and pragmatism. 'Restricting voting is only a short-term rush. It's not a strategy for future strength', Benjamin Ginsberg, a pre-eminent Republican election lawyer remarked to the New York Times. 'A party that's increasingly old and white, whose base is a diminishing share of the population, is conjuring up charges of fraud to erect barriers to voting for people it fears won't support its candidates.'
Will this crusade backfire? Voting-rights advocates are mobilising and may find ways to overcome some new ballot barriers; voters who are angered by a campaign to disenfranchise them may approach obstacles to voting with renewed determination to overcome them. And new voting restrictions are bound to inflict what their advocates will consider collateral damage, affecting some Republicans as well as Democrats.
But by disproportionately affecting Democrats, the restrictions can serve their purpose, especially in presidential elections where the national popular vote is legally irrelevant. Republicans need only win key swing states by tiny margins to win their Electoral College votes, and gain the White House with a minority of popular votes nationwide. Indeed, some Congressional Republicans warned that the refusal of well over 100 of their colleagues to certify the 2020 election could jeopardise the Electoral College, on which their presidential victories rely: 'Republican presidential candidates have won the national popular vote only once in the past 32 years… They have therefore depended on the Electoral College for nearly all presidential victories in the past generation.'
That politicians feel free to acknowledge openly that they acquire and hold power by finessing the will of the majority, relying either on the anachronistic, anti-democratic Electoral College or on new barriers to voting, is one reason why 'saying the quiet part out loud' is our latest political cliché. Some might welcome their honesty, but politicians can only afford to admit they don't care about democracy when they're convinced that their voters don't care either. We can only hope they're wrong.
Wendy Kaminer is an author, a lawyer and a former national board member of the American Civil Liberties Union.
To enquire about republishing spiked's content, a right to reply or to request a correction, please contact the managing editor, Viv Regan.