Scotland's one-party state
Nicola Sturgeon has revealed herself to be contemptuous of parliamentary democracy.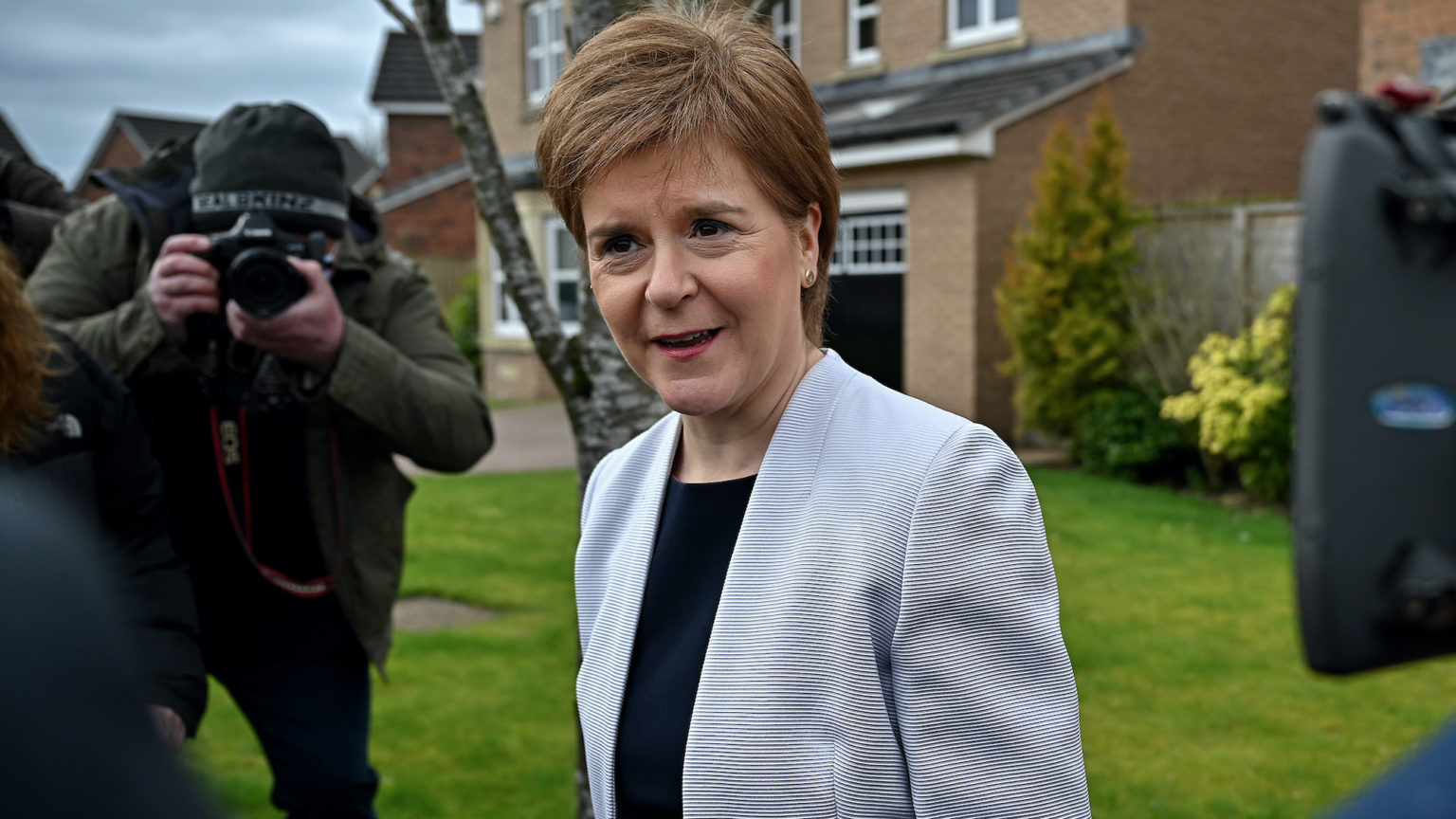 So there you have it. James Hamilton QC – the independent judge appointed by the SNP government to investigate whether Nicola Sturgeon broke the ministerial code – has ruled in the SNP's favour. Hamilton concluded that while Sturgeon had given an 'incomplete narrative of events' to MSPs over her dealings with Alex Salmond amid an investigation into his alleged sexual misconduct, this was a 'genuine failure of recollection', rather than a deliberate attempt to mislead them.
Sturgeon has been typically gracious in victory. She described Hamilton's judgement as 'comprehensive, evidence-based and unequivocal', not to mention 'official' and 'definitive'. She then announced that it was 'incumbent' on her critics to bow to Hamilton's infinite wisdom.
The Scottish parliament's cross-party inquiry into her government's handling of the sexual-misconduct allegations against Salmond is reported to have reached a similar conclusion. That, yes, Sturgeon did mislead parliament about when she first heard the allegations against Salmond, but she did not do so knowingly.
Yet Sturgeon's response to parliament's conclusions, leaked on Friday, was very different. It was belligerent, not self-congratulatory. She accused the committee of 'baseless assertion, supposition and smear'. That's Sturgeon all over. Parliament was criticising and scrutinising her government, rather than, as Hamilton has effectively done, vindicating them. And if there's one thing Sturgeon and the SNP hate above all, it is being scrutinised and criticised.
Right now, of course, Hamilton's verdict does seem like a victory for Sturgeon. This is largely because her political opponents have spent the past few months hoping that Hamilton would find her in breach of the ministerial code. They hoped such a ruling would do what they obviously couldn't: bring Sturgeon and her SNP government crashing down. That he hasn't done that will no doubt be experienced as a defeat by opportunistic Labour and Tory MSPs alike.
But it should never have been up to a judge to hold Scotland's first minister to account. It should be up to parliament and, ultimately, the public. And it's a chance the public will soon have at the parliamentary elections in May.
This is why the gloating response from Sturgeon and pals to Hamilton's verdict may well soon stick in their throats. Because there's no doubt that, over the past few weeks, the hallowed veil drawn over Sturgeon and her SNP government by a UK-wide political and media class has well and truly been rent.
Thanks to the Salmond Affair, we can all now see the grubbiness, incompetence and willingness to abuse power of Sturgeon's government in gruesome technicolour. We saw it in the investigation into Salmond himself, which we now learn was pursued, incredibly, against the government's own legal advice. It proved to be, as the judicial review put it in 2019, 'procedurally unfair' and 'tainted by apparent bias'. And we've now heard in the messages read out by Tory MP David Davis in Westminster last week what that government investigation entailed. These messages suggested Sturgeon's husband, Peter Murrell, the SNP's chief executive officer, pressured the police to take action against Salmond. And that the SNP's chief operating officer, Sue Ruddick, had been trying to get other women to come forward with further allegations. 'What happens', Ruddick apparently messaged, 'when my name comes up as fishing for other (complainants against Salmond) to come forward?' The answer, Ms Ruddick, is that people might doubt the motivations and impartiality of the investigation into Salmond. As indeed the judicial review did.
And Sturgeon, normally so meticulous and well prepared, has proven herself evasive and unusually amnesiac when it comes to all things Alex Salmond. Even Hamilton acknowledged she'd suffered a 'failure of recollection'. So she wasn't sure when she first heard that her friend, mentor and political inspiration was accused of sexual misconduct. Because why would you remember that? Or when she first became aware of concerns about his behaviour. Och, she'd forget her own head if it wasn't screwed on.
But in many ways it is less the inquiries and reviews that have shed light on the true nature of Sturgeon and her government than their response to them. For what we have seen over the past year, and especially the past few weeks, is a government and a leader determined to avoid scrutiny, shut down awkward questioning, and defy accountability.
How else are we to understand the refusal and reluctance of Sturgeon's government to provide certain documents and pieces of evidence to the parliamentary inquiry? It took a threat of a no-confidence vote in John Swinney, the deputy first minister, for the government to hand over – and even then incompletely – the legal advice it received in late 2018.
More troubling still is the role of James Wolffe QC, the Lord Advocate and head of the Crown Office, who also happens to be a serving member of Sturgeon's cabinet. Under his watch, the Crown Office has redacted evidence, thus limiting what the inquiry committee could question Sturgeon about, and threatened the committee with criminal action should questioning go too far – all on the grounds that it is trying to protect Salmond's complainants' anonymity, despite the unredacted evidence appearing on the Spectator website.
And now we have Sturgeon's aggressive response to the inquiry's leaked conclusions. While her attack dogs briefed the press about the inquiry's partisanship, she was busily accusing it of smearing her, and, with a brass neck visible from outer space, of 'deliberately ignoring and suppressing evidence', despite the SNP government having deliberately ignored and suppressed evidence for over a year.
Remember, this is the response of Sturgeon's government not to a Tory or Labour party-political broadcast, but to the work of a cross-party committee. These are established by the Scottish parliament, like its UK counterpart, to hold executive power to account. So for Sturgeon to attempt to discredit it as partisan, and accuse it of employing 'baseless assertion' and 'smear', is truly something. This was a committee performing a vital function in what is meant to be a parliamentary democracy. And here she was, rubbishing it as propaganda. If you're not with the SNP, you're against it. Such is life in a one-party state.
But we shouldn't be surprised. For what is now strikingly clear is that Sturgeon and her government view parliamentary democracy much as they view criticism – with contempt. They see a parliamentary inquiry not as a democratic check on executive power, but as an impediment to their power. Hence the tardiness with which they released documents to the inquiry. Hence the zeal with which the Crown Office has policed and intimidated parliamentary questioning. Hence the determination of Sturgeon to dodge, evade and pass the whole thing off as a conspiracy theory peddled by Salmond and some mysterious Old Boys Club.
This is what Sturgeon and the SNP think of those MSPs Scottish voters elected to represent them. Because this is what they think of democracy and accountability in general — as problems to be overcome in their quest to consolidate their miserable rule.
Tim Black is a spiked columnist.
Picture by: Getty.
To enquire about republishing spiked's content, a right to reply or to request a correction, please contact the managing editor, Viv Regan.