'Climate change is a manageable problem'
Bjorn Lomborg explains why climate alarmism does more harm than good.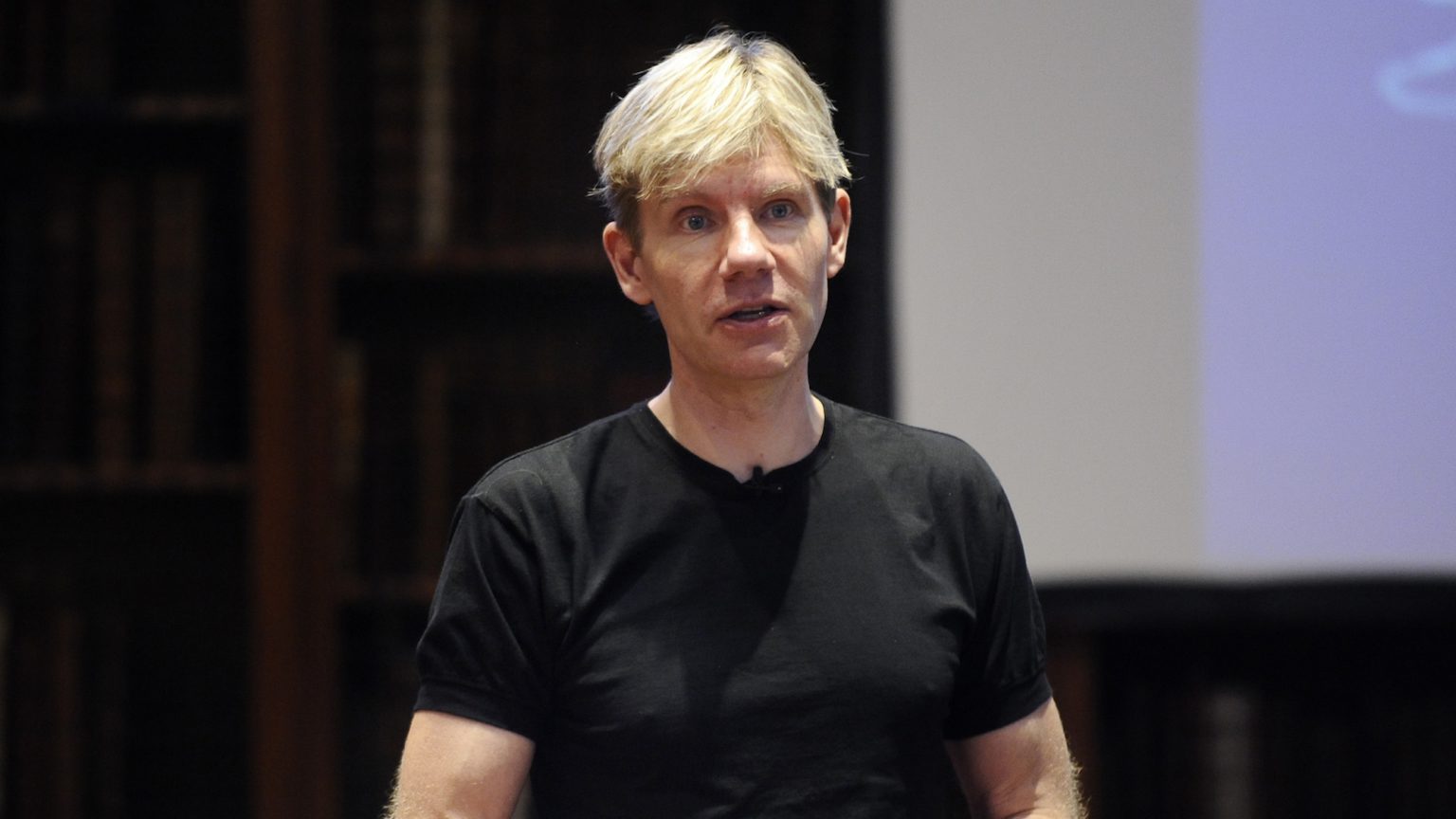 Environmentalist campaigners tell us that the world is on the brink of destruction. Industrial society, they say, has led to a climate emergency. Governments have added their voices to this fevered cry, committing trillions of pounds to preventing the coming disaster. But are we really doomed?
Bjorn Lomborg is a climate economist. His latest book is False Alarm: How Climate Change Panic Costs Us Trillions, Hurts the Poor, and Fails to Fix the Planet. He joined spiked editor Brendan O'Neill for the latest episode of The Brendan O'Neill Show. What follows is an edited extract from their conversation. Listen to the full episode here.
Brendan O'Neill: One of the starting points of your book is the language of apocalypse that swirls around the issue of climate change. You speak about the idea that we are facing an imminent, extinction-level event – that billions of people will die and it's all doom, gloom and horror. Why did you think it was important to write a book that challenges that narrative right now?
Bjorn Lomborg: It's only now that this kind of thinking has become mainstream. A YouGov survey in 2019 asked people in 28 countries if they thought it was likely that global warming would lead to the extinction of the human race. I thought we would never have to ask that question. But 49 per cent of respondents answered yes.
There are two problems with this. Firstly, it's not what the UN climate panel or any of the climate science is telling us. But also, if we really believe the end of the world is waiting around the corner, everything else pales into insignificance. The only thing that matters is that we do everything to tackle global warming. If there was an asteroid hurtling towards Earth, about to kill us all, then yes, we should spend everything on sending Bruce Willis up there to stop it. But there isn't – and that matters a lot for how we tackle the problem.
Right now, we are spending money as if we are scared witless by climate change. That fear leads to a lot of bad decisions. If we could get a more realistic account of global warming – saying it is a problem but not the end of the world – we could also get smarter policy.
O'Neill: You just said global warming is real but it's not the end of the world. Could you just outline how you see the science of global warming?
Lomborg: I use the science from the UN climate panel, which tries to understand what all these tens of thousands of researchers are telling us. Clearly, there is an issue – as we emit more CO2, mostly from fossil fuels, we heat up the planet. And that's going to be bad for the world: let's say three or four degrees of warming by the end of the century.
The real issue, though, is how that actually impacts on us. The problem is that we have built all our infrastructure to fit an existing climate. That climate is changing and we have to pay to fix it.
Many people believe that when sea levels rise, there is going to be an Old Testament-style deluge. But the reality, of course, is that we know how to deal with these issues. The best example is the Dutch: in the Netherlands, there is a large airport that is three metres below sea level. There was once a sea battle where that airport now is. That just shows you that rising sea levels is something we can cope with.
It must be terrible for kids who are growing up believing that they might not be alive when they become adults, because of climate change. If I were one of those kids, I would be out there screaming on the streets as well, saying we have to bulldoze all the power plants. Fortunately, it turns out that's untrue.
O'Neill: I can't remember the last time I heard a political figure or environmental campaigner describe global warming in cool-headed terms as a manageable issue. What do you think tipped us over the edge into seeing climate change as something more akin to the asteroid heading towards Earth?
Lomborg: Firstly, it's important to emphasise why this is a manageable problem. Let's think about sea levels some more. Sea levels will, in the worst-case scenario, rise by close to a metre by the end of the century. One model says that 187million people are going to get flooded. The reality, of course, is that they will have to move – this is not going to happen overnight. But people have assumed that we are going to do nothing over the next 80 years, and mass drowning will be the consequence.
We have to think about reasonable adaptation. Adaptation improves as you get richer. We will have higher dikes simply because we will have more money. If you assume that, what the models find is that instead of 187million people being flooded, it will be 15,000 people, which is actually orders of magnitude less than the three million people who already get flooded every year around the world. How is that possible? Because we know how to use protective measures incredibly cheaply.
To give you a sense of the cost, we will actually have to triple our costs on dikes from $11 billion dollars to about $36 billion. And we will also see more damage. That's mostly because there'll be much more stuff to damage. But because our economy is also going to be much, much bigger, we will actually go from a situation where we lose 0.05 per cent of our GDP globally to flooding, to losing 0.008 per cent. Nobody tells you that: based on realistic assumptions about adaptation, there will be fewer people suffering from flooding.
In fact, the total cost of global warming by the end of the century will probably be in the order of three to four per cent of global GDP. That's what I mean by a manageable number. It's not zero, but it is certainly not 100. And by then, the UN estimates, we will be drastically richer than we are today, so the proportionate impact will be reduced substantially.
O'Neill: Is there also a broader culture of anti-humanism among those playing up the danger of climate change? Is this catastrophism you speak about underpinned by a view of humankind as destructive and hubristic?
Lomborg: In the 1970s, there was genuine concern about us not being able to feed the planet. But there was also a sense that this problem was nature's way of culling us, of getting humanity down to a manageable size – maybe a billion or a few billion, but certainly not as many people as there were in the world at the time. We see some of that old thinking coming back today, including from people like David Attenborough. Some people think there are too many of us, we are too rich and it should not be that way – for the sake of the climate.
They undervalue humans' ability to adapt to new problems. Look at malaria. People are concerned that global warming will mean more people will die from malaria. But overall, the level of malaria is declining. As people get richer, they can afford to protect themselves from it. Global warming might slow down the decline of malaria – but it won't stop it.
Bjorn Lomborg was talking to Brendan O'Neill in the latest episode of The Brendan O'Neill Show. Listen to the full conversation here:
Picture by: Nickel Institute.
To enquire about republishing spiked's content, a right to reply or to request a correction, please contact the managing editor, Viv Regan.