Hong Kong is over
Beijing's authoritarian takeover is nearly complete.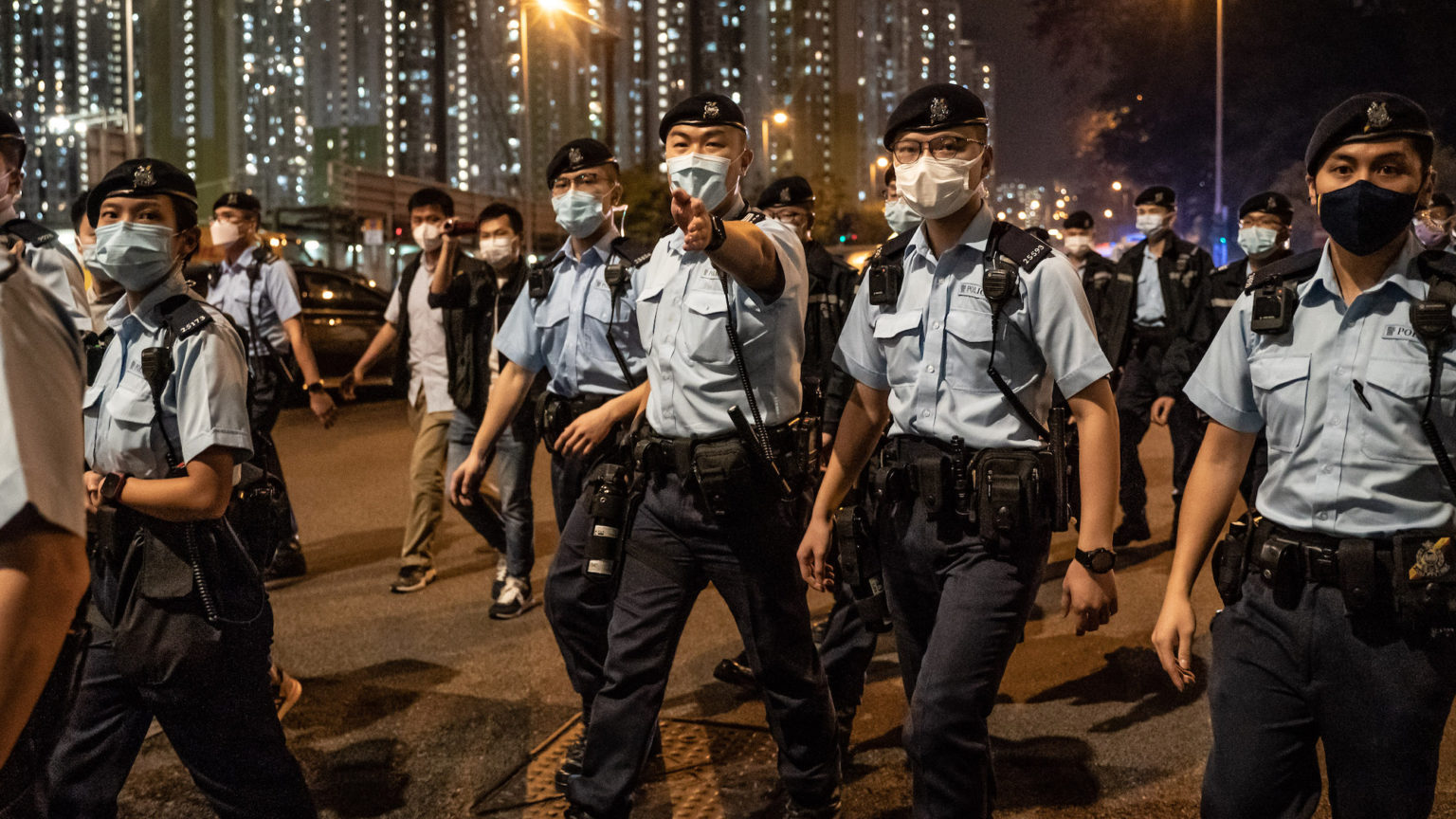 The authoritarian assault on Hong Kong is almost complete. Its democratic institutions and press have been neutered. With democrats out of the picture, sycophants have come to the fore. One pro-Beijing lawmaker has reportedly shown his devotion by removing all the yellow crayons from her daughter's colouring set – yellow being the pro-democracy protesters' chosen colour.
New reforms will, first and foremost, ensure that democrats can't compete in elections. They will also mean that district councils – won by the pro-democracy camp by a landslide in the last election – will have less influence. These councils are likely to have their small role in the selection of candidates for the city's chief executive removed.
The changes are also likely to give more power and influence to the Hongkongers who have close ties to the Chinese government through membership of various CCP and state bodies.
Some sycophants are taking inspiration from anti-voter bigotry in the West. Stanford-educated Regina Ip recently said that Hong Kong should aim for 'epistocracy' – 'the rule by more knowledgeable, high-information people'. Hong Kong's parliament, though, needs no reform from Beijing – it is already no more than a rubber stamp.
Having jailed, exiled or bullied the opposition into silence, Beijing is now putting its attention on Hong Kong's incompetent elites. New reforms will probably reduce the influence of the Democratic Alliance for the Betterment and Progress of Hong Kong (DAB). Ironically, the DAB has spent the best part of 30 years sucking up to Beijing. But the powers that be are disappointed at its failure to put a lid on dissent – a frustration they have with Hong Kong's technocrats in general.
It can't be emphasised enough that Beijing's impatience with Hong Kong lies as much with its elites as with its masses. As spiked noted during the 2014 Umbrella Movement, Hong Kong was supposed to shine as a beacon of Chinese achievement to people on the mainland and to the rest of the world (but especially the Taiwanese). But the clumsiness of the Hong Kong elites provoked demonstration after demonstration – and Beijing's patience finally snapped. Of course, none of this means that Beijing understands Hongkongers' aspirations any better than the elites it is bypassing.
Beijing's plan is to hit the Hong Kong's tycoons – particularly its property developers – where it hurts: in the wallet. This will be done by making housing cheaper for the majority. Other possible measures intended to reduce rampant inequality include changes to the tax system and land zoning.
But while sky-high prices for everything from groceries to property make life tough for the average Hongkonger, this is not the cause of present discontent. These standard-of-living issues have been in the background of the protests since 2014, but they have never really informed the protesters' demands.
The disconnect between government and governed is going to get far wider as authoritarian restrictions enter into every realm of life. If you are a parent in Hong Kong, you will be sending your children to school knowing they will be taught 'patriotic values' (ie, pro-Beijing propaganda). If you are a teacher, you may have little choice but to conduct these lessons, possibly with a CCTV camera trained on you. New teachers will have to go on study tours in the Chinese mainland for 'national security education'. And universities are already taking measures to limit student-union activities.
The local broadcaster, RTHK, which upset Beijing in the way it reported on the protest movement, has also come under renewed attack. A civil servant with no broadcasting experience has been put in charge and has already cancelled some programmes. A journalist who had the temerity to ask officials tough questions has had her contract terminated (though she has not been sacked altogether). I am told that the atmosphere in the newsroom is a mixture of fear and defiance. Even posting on social media has become something to think twice about.
Lawyers who stand up for democracy have also been vilified. Magistrates who have acquitted protesters or handed them 'lenient' sentences have likewise been pilloried.
Next year, a $9 billion art gallery will open in Hong Kong. You have to wonder what will be on show, given that legislators are determined that the displays won't upset Beijing. Events such as the cancellation of a screening of a documentary about the 2019 protests – after complaints by a pro-Beijing newspaper – are likely to become the rule rather than the exception.
Dissent in Hong Kong has largely been crushed.
Martin Barraclough is a writer.
To enquire about republishing spiked's content, a right to reply or to request a correction, please contact the managing editor, Viv Regan.