Our armed forces need a total overhaul
The military is far too embroiled in destructive foreign interventions to defend the country.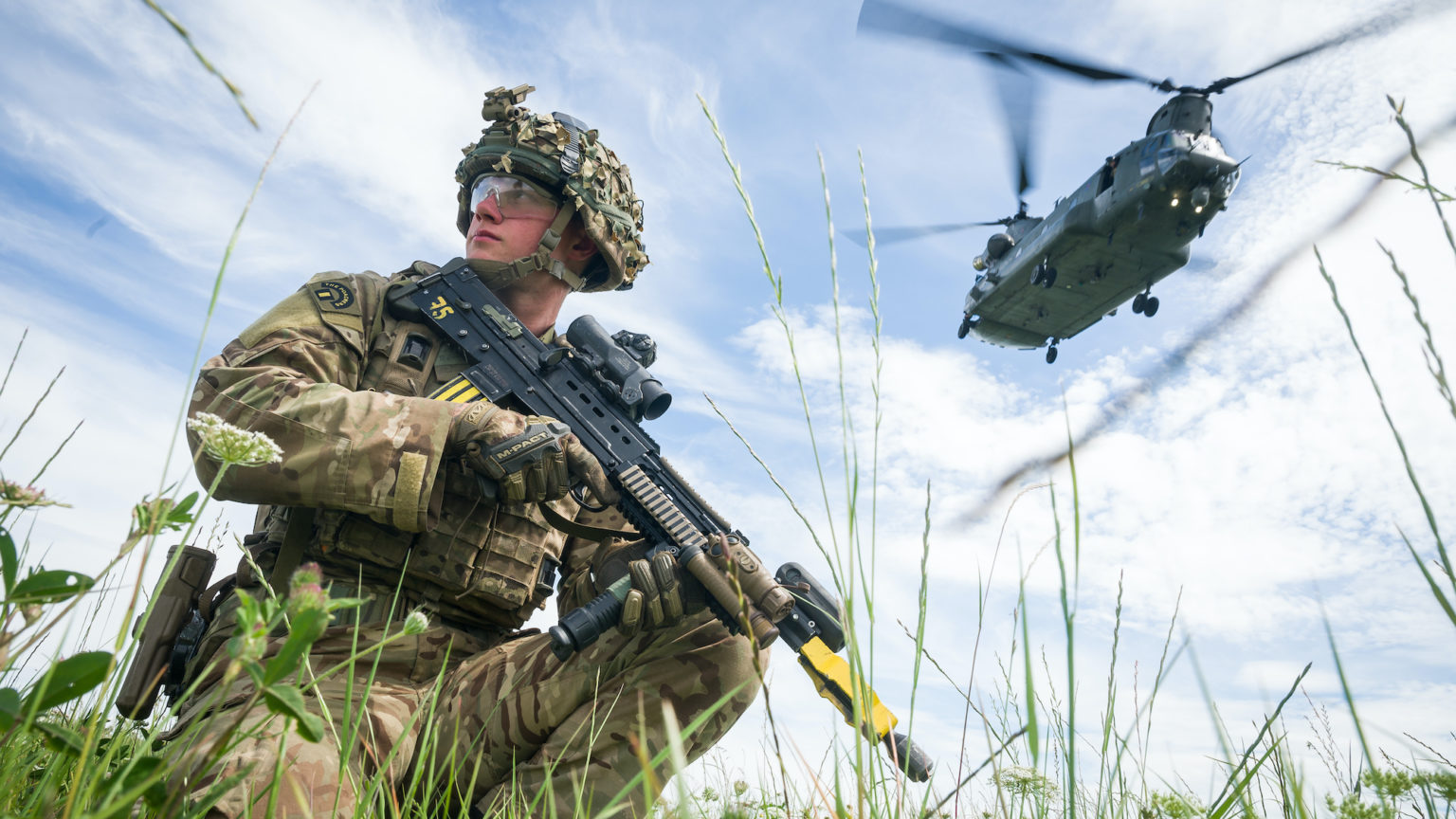 Bureaucratic procrastination. Indecision. Financial mismanagement. Overly ambitious. These are just some of the damning phrases used by the House of Commons defence committee in its latest salvo, Obsolescent and Outgunned: the British Army's Armoured-Vehicle Capability. The 62-page report pulls no punches about the clapped-out state of British tanks and our old military friend, General Ineptitude.
Even the navy's shiny new £3.5 billion aircraft carrier, HMS Elizabeth, is not up to the job. The ship, which is supposed to lead HMG's planned naval sorties against China in the Indo-Pacific, has suffered a series of leaks. There are growing worries that the ship has turned out to be a white elephant which is vulnerable to Chinese cyber attacks (the carrier currently runs on Windows XP) and missile strikes.
But just as conventional armoury is falling into disrepair, the government's latest defence review points to a dazzling future of high-tech cyber and space weapons, military Artificial Intelligence, and 'loitering' or 'kamikaze' drones (the sort that can take out targets). Alongside all these eye-catching initiatives, it will add more warheads to Britain's nuclear arsenal, launched from Trident submarines. (Apparently to deter aggressors, Britain needs to be able to take out perhaps 200 to 250 cities in Russia or China.)
But what we really need to take stock of is not the military's equipment, but its purpose. In recent years, British armed incompetents have been deployed to 'do something' about or 'sort out' Iraq, Libya and Syria. The fact that Whitehall helped bring death and destruction to the Middle East and Africa during the heyday of British imperialism ought to give people pause when today's liberal laptop bombardiers insist that we have 'a responsibility' to intervene. The next phase of British interventions will likely include the South China Sea and Myanmar. We are already in West Africa.
The money spent on the military – arms, personnel, pensions – is not the real problem. Yes, the Ministry of Defence has a black hole of lost funds running to at least £17 billion – a scale of waste to rival that in the NHS. But there's little chance of this cash being diverted to more useful public services or improving civilian infrastructure.
We need to oppose British militarism on principle, not just on penny-pinching grounds. We should insist that the army play a purely defensive role. Inevitably, the riposte will be: any downgrading of our armed forces is opening Blighty up to malevolent actors worldwide. But the truth is, as revealed in another Commons defence-committee report, our current military set-up relies on supply chains that extend to China and Russia, supposedly the very threats we need it to guard against.
Perhaps all British military equipment should be built in Britain, and not rely even on American suppliers. Difficult to do. Perhaps we should only build purely defensive weapons – but what are those, exactly? Well, we could prepare simply to repulse a Chinese and Russian invasion. But how likely is that to happen anyway? Perhaps nuclear deterrence works, although plenty of British militarists think it ineffective, and recoil from actually using nukes.
We certainly need to guard fully against terrorist attacks, as well as Russian assassinations and the Chinese Communist Party's intimidation of Chinese expats, Hong Kongers and Uighurs in Britain. But beyond that, there aren't any easy answers. Still, we can be sure that making common cause with citizens in China and Russia, though difficult, is more likely to avert war than relying on the United Nations, diplomacy or asking Boris or Sir Keir to show restraint.
It's time for a clear-eyed, searching public debate about genuine, workable alternatives to the disastrous and murderous deployment of British state violence abroad.
James Woudhuysen is visiting professor of forecasting and innovation at London South Bank University.
To enquire about republishing spiked's content, a right to reply or to request a correction, please contact the managing editor, Viv Regan.