Has Keir Starmer blown it?
Labour's leader has proved himself indecisive, evasive and utterly lacking in political vision.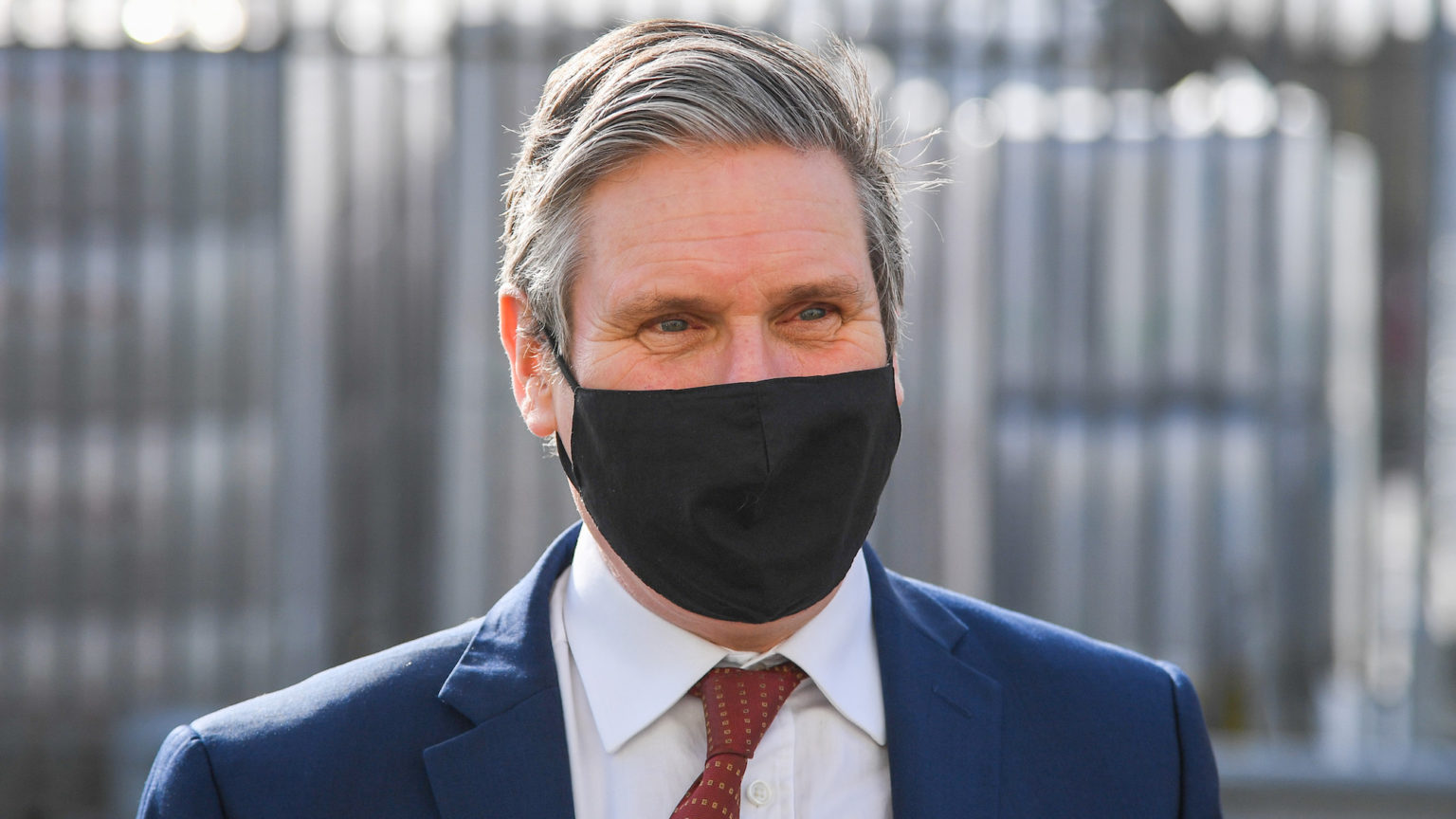 The fair-minded would have to agree that Keir Starmer got off to a good start as Labour leader.
His first move was to draw out the anti-Semitic poison which had blighted the party throughout the Corbyn years. His tough stance was vindicated by the Jewish Chronicle, which told readers 'it's safe for Jews to vote Labour again'.
And on the European question, Starmer smartly metamorphosed from the arch-Rejoiner into a collegiate Brexit accepter. He whipped his MPs into voting for Boris Johnson's Brexit deal, and thereafter showed admirable restraint in opting not to pick and poke at the emerging flaws in the settlement.
But something has changed since last spring. Support for Starmer's Labour has been steadily declining in the polls, while support for the Tories stubbornly refuses to drop below 40 per cent. According to one YouGov poll, Labour is now 13 per cent behind the Conservatives. Now, with elections to key mayoralties, the Scottish parliament and the Welsh assembly and bumper local elections on the horizon, everything points to a dismal set of results for Labour. So where did it all go wrong?
In politics, as in life, you don't want to get stuck with a bad nickname. And Boris Johnson's moniker for Starmer, 'Captain Hindsight', is a bad nickname because of its proximity to the truth. His initial decisiveness soon gave way to triangulation, policy by focus group, and a return of that fatal 'strategic ambiguity' that defined Labour's Brexit policy when Starmer was the shadow Brexit secretary.
So, when the Black Lives Matter movement mobilised in June, Starmer, keen to shore up Labour's law-and-order credentials, wanted to avoid association with BLM's 'defund the police' demands. To this end, he dismissed BLM as a 'moment', and described defunding the police as 'nonsense'. Then, sensing he had gone too far, Starmer 'took the knee' in solidarity with the movement. But he did so just one day after BLM protesters burned a Union Flag atop the Cenotaph.
His floundering expertly alienated both sides. The left called him a 'cop in a suit' and the right accused him of a 'coward's kneel'. Then came the wave of parliamentary abstentions on every issue from M15 accountability to the Covid tier system. Starmer soon began to resemble Cuprinol, in that he was on every fence in the land.
The list of indecision, backtracks, triangulation and strategically ambiguous guff is now as long as your arm, and then some. And when you have a vacuum of vision, as Starmer does, it is easy for a caricature like Captain Hindsight to fill the void.
Events, too, are conspiring against Starmer. The world-beating vaccine rollout will no doubt boost the Tories' prospects in May's elections. And, as the Covid restrictions are eased, we can now look forward to a summer of fun to kickstart the roaring 2020s. Add to this the better-than-expected economic forecasts and a budget, described by former Labour MP Frank Field, as the best he's seen in 42 years, and Labour is fighting in tough political territory.
His and Labour's support for the EU continues to haunt them, too. Starmer allowed his team to damn the British vaccine programme without rebuke. His shadow Europe minister Catherine West even described the UK's decision to opt out of the EU's disastrous vaccination programme as 'dumber and dumber'. All of which makes Britain's highly successful vaccine roll-out look like something Labour could not have achieved.
And things are getting worse. Labour spent a week last month briefing against the incredibly popular move to increase the rates of corporation tax for big business, only then to come round to the idea once the chancellor announced it. Labour could have presented this Tory u-turn as a vindication of what it had been saying about tax for the past decade. But, in Starmer's quest for the vote of Waitrose shoppers, he squandered it.
The madness of Sir Keir has only increased after the budget. Labour endorsed the tax-threshold freeze, but now opposes it. It opposes the one per cent NHS pay increase, but won't offer an alternative figure. No wonder it looks like Labour is melting down ahead of a critical set of elections.
It would be nigh-on impossible for any Labour leader to lurch from a landslide General Election defeat into government at the very next opportunity. But if there ever was a fleeting chance this was possible, it would have required Starmer to move deftly. But instead he keeps putting his foot in it. If the Tories consolidate their hold on Teesside, the West Midlands and on councils across England this May, then Labour's chances of imminent General Electoral success look very faint.
A Tory victory this May will be significant for two reasons. First, it will be habit-forming for voters, who will become increasingly comfortable putting their tick in the Conservative box, their hands quivering less each time. Secondly, the promised investment in local will be overseen and implemented by Tory politicians at every level. While Labour is stuck in London, the Conservatives will be gladly taking full credit for levelling up the regions.
A week may be a long time in politics. But I'm not sure there are enough weeks left in this decade for Keir Starmer to win a General Election.
Mario Laghos is a writer and print editor at the Mallard. Follow him on Twitter: @Marios_TL
Picture by: Getty.
To enquire about republishing spiked's content, a right to reply or to request a correction, please contact the managing editor, Viv Regan.