The trans threat to women's sport
President Biden's executive order aimed at bolstering trans rights casts doubt on the future of female-only sport.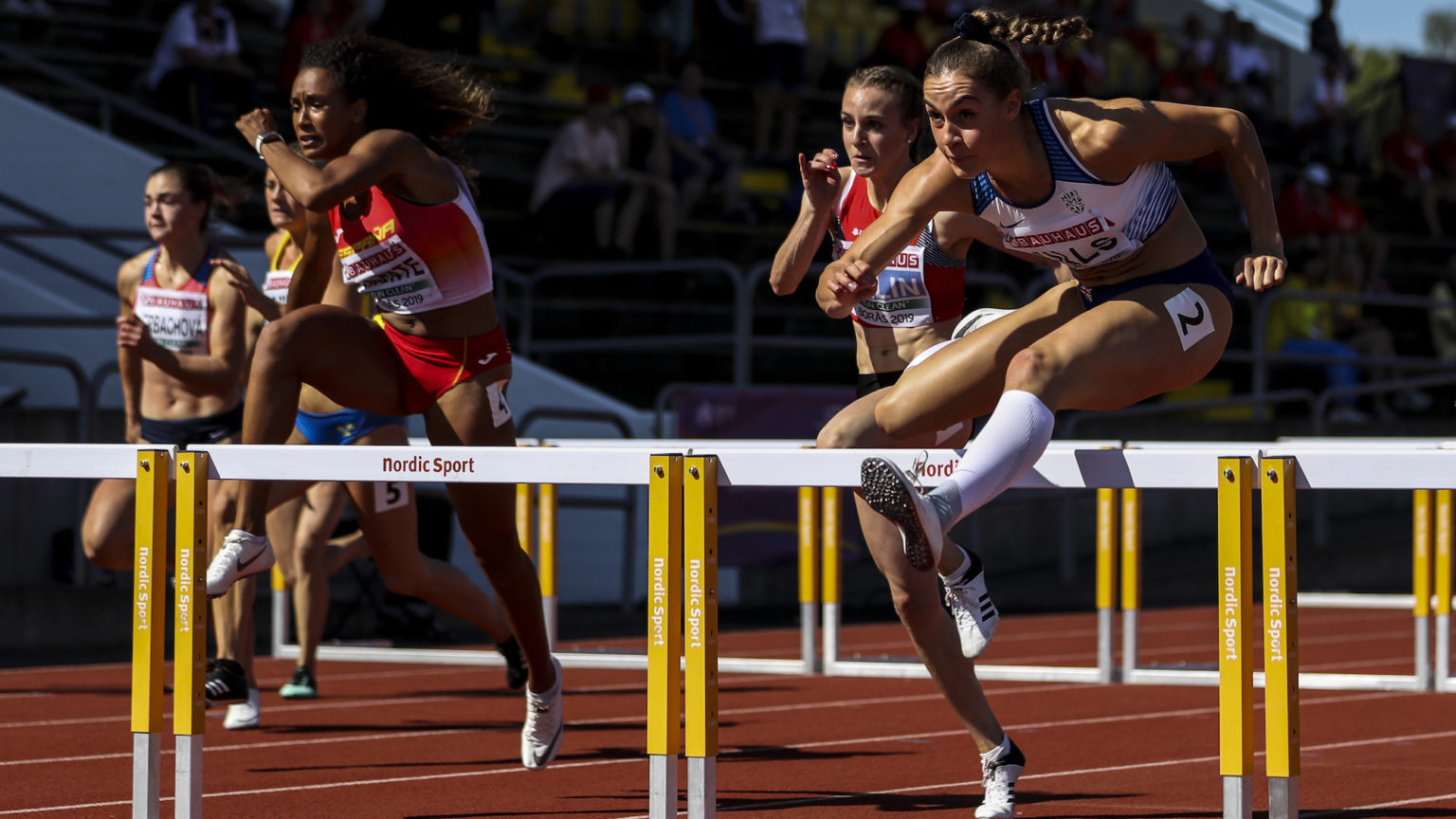 In the midst of the contemporary rush to reimagine gender, newly inaugurated US president Joe Biden signed into law Executive Order 13988. Intended to close loopholes in existing anti-discrimination measures that had yet to account for sex-based prejudice, this EO included specific language that added extra safeguards to protect the transgendered. As expected, it has provoked both a great deal of support and consternation from various sections of an already splintered nation trying to make sense of what such shifts in policy entail.
Among the many institutions gearing up for a challenging future under the new order's terms is female-only sport. Indeed, there are already several lawsuits pending that may ultimately force American courts to have to define female for the purposes of athletic competition alone.
Legal battles notwithstanding, the first paragraph of the 'Executive Order on Preventing and Combating Discrimination on the Basis of Gender Identity' reveals Biden's intentions unambiguously:
'Children should be able to learn without worrying about whether they will be denied access to the restroom, the locker room, or school sports. Adults should be able to earn a living and pursue a vocation knowing that they will not be fired, demoted or mistreated because of whom they go home to or because their dress does not conform to sex-based stereotypes.'
Despite frequent denials that such a shift in national policy could overwhelm and conceivably extinguish gains that biological-females have worked for centuries to achieve, Biden has shown his intent to dismantle existing barriers between the sexes, while pursuing a campaign of establishing genderfluidity as the official policy of his administration. Biden's nominee for secretary of education, Miguel Cardona, who will ultimately be tasked with enforcing much of the president's vision, not only defends the measure but also claims that despite tangible opposition, if challenged, he will support the measure in full.
The executive order has already been championed by an increasingly trenchant trans lobby, bolstered by the support of a widespread social-justice movement that too often considers dissent to be little shy of duplicity. But despite appreciable support, it is also being challenged by a range of voices, including Biden's political rivals (and even some allies), trans-sceptical feminists, and several vocal luminaries from the sporting world. They include tennis great Martina Navratilova, who is once again speaking out on the subject, after causing a furore in 2019 when she likened the prospect of trans-females competing against cis-females to cheating.
This time, however, Navratilova is voicing her opposition in more measured terms. Thus, during an interview with BBC 4's LGBT Sports Podcast, Navratilova, in support of the newly formed Women's Sports Policy Working Group, called for a more reasoned approach when it comes to elite sport, in order to preserve the spirit of female-only athletics. She claimed that while her organisation was not opposed to the spirit of upholding the rights of those who self-identify as trans, it was important to recognise their physical advantages, especially in those who experienced puberty as males without the use of hormone-blockers. As she put it, 'an all-inclusive situation where trans men and women, just based on their self-ID, would be able to compete with no mitigation whatsoever' could never constitute 'a level playing field'.
On the question of trans women participating in female-only sport, perhaps we really should 'trust the science'. It has long been established that, according to most measures of physicality, biological males are generally superior to women. In terms of sport, especially the contact and collision variety that rely on strength, speed and acceleration, such attributes are essential for both success in competition as well as injury prevention. And though females have routinely been shown to eclipse males when it comes to endurance, the level of physical potency required for success in all-male competitions is hardly inconsequential and generates genuinely insurmountable advantages when it comes to gender-mixed or co-ed competitions that typically end up with female participants serving in a complementary rather than central role. Consequently, for every transcendent biologically female athlete who has experienced success in competition against biological males (for example, Babe Didrikson Zaharias, Billie Jean King, or the aforementioned Martina Navratilova), women are at a distinct disadvantage when it comes to competing in sports that demand anything less than a body fuelled by the normal levels of testosterone to be found in the male body. This is best illustrated in the nearly full second difference between the male and female world records in the 100 metres sprint.
This aspect of 'the science' can demonstrate that the post-pubescent trans-girl or -woman who competes in what was once set aside as a female-only space is at a distinct advantage. Thus, the insistence that sexual identity is a feeling rather a biological fact does not hold up to scrutiny when it comes to matters of fair play – a matter already apparent in a spate of performances in which trans athletes have, in essence, left their biologically female competitors in the proverbial dust. As spiked contributor Rob Lyons lamented in 2019, during the still ongoing saga of South African middle-distance runner Caster Semenya and her struggle to maintain her eligibility for intentional competition, a shift towards biological men and boys competing as women and girls could well 'undermine the foundation of women's sport with individuals who are middling achievers in men's sport able to achieve greater success as women'.
The Semenya narrative itself sheds an interesting light on these questions, particularly in terms of the inconsistencies that it highlights. Semenya's long-simmering dispute with the international bodies that govern track and field stems from her diagnosed 'differences of sex development' (DSD). In brief, it is generally assumed that her elevated testosterone levels resulting from her DSD have afforded her an unfair competitive advantage. But rather than taking into account that an athlete so driven might find success based upon the traditional routes, such as a sound training regimen and exceedingly hard work, many in sports administration and beyond have concluded that it is her medical anomaly that lies at the root of her success. This is something that those who oversee what are often the vagaries of fair play cannot and will not countenance.
Semenya is hardly the first female to be treated as such, while being subjected time and again to the invasive and indecorous public examinations that are often referred to, chillingly, as 'sex tests'. But she has become the face of what is an epic battle to keep female-only competitions, well, female. Which means EO 13988 could create a potentially paradoxical situation. On the one side, administrators are pursuing policies to keep female circuits free of those whose physical make-up violates competitive standards. On the other, the new executive order empowers athletes identifying as female, while sporting male genitalia, to force their way on to the field of play. While officials could summarily ignore the results of any sex screening on biological males identifying as women, Semenya and others like her remain sidelined for bodily infractions over which they had no control.
For now, the above scenario and concern over other potentially adverse outcomes are nothing more than speculation. Insomuch as US law is unenforceable outside the nation's borders, there is really no telling if such extraordinary attempts to establish new cultural markers for gender will prevail outside the US. Still, should the spirit of EO 13988 ever find favour beyond its home turf, then we are indeed looking at an entirely new playing field altogether.
Joel Nathan Rosen is an associate professor of sociology and the director of the Communications and Media Studies programme at Moravian College in Bethlehem, Pennsylvania (US). His latest work, The Erosion of the American Sporting Ethos… Reconsidered, with a new foreword by Dominic Standish, is published by TSI Press and is available to buy on Amazon UK.
Picture by: Getty.
To enquire about republishing spiked's content, a right to reply or to request a correction, please contact the managing editor, Viv Regan.