Cheltenham was not a super-spreader event
Claims that last year's Cheltenham Festival caused a Covid surge are not based on evidence.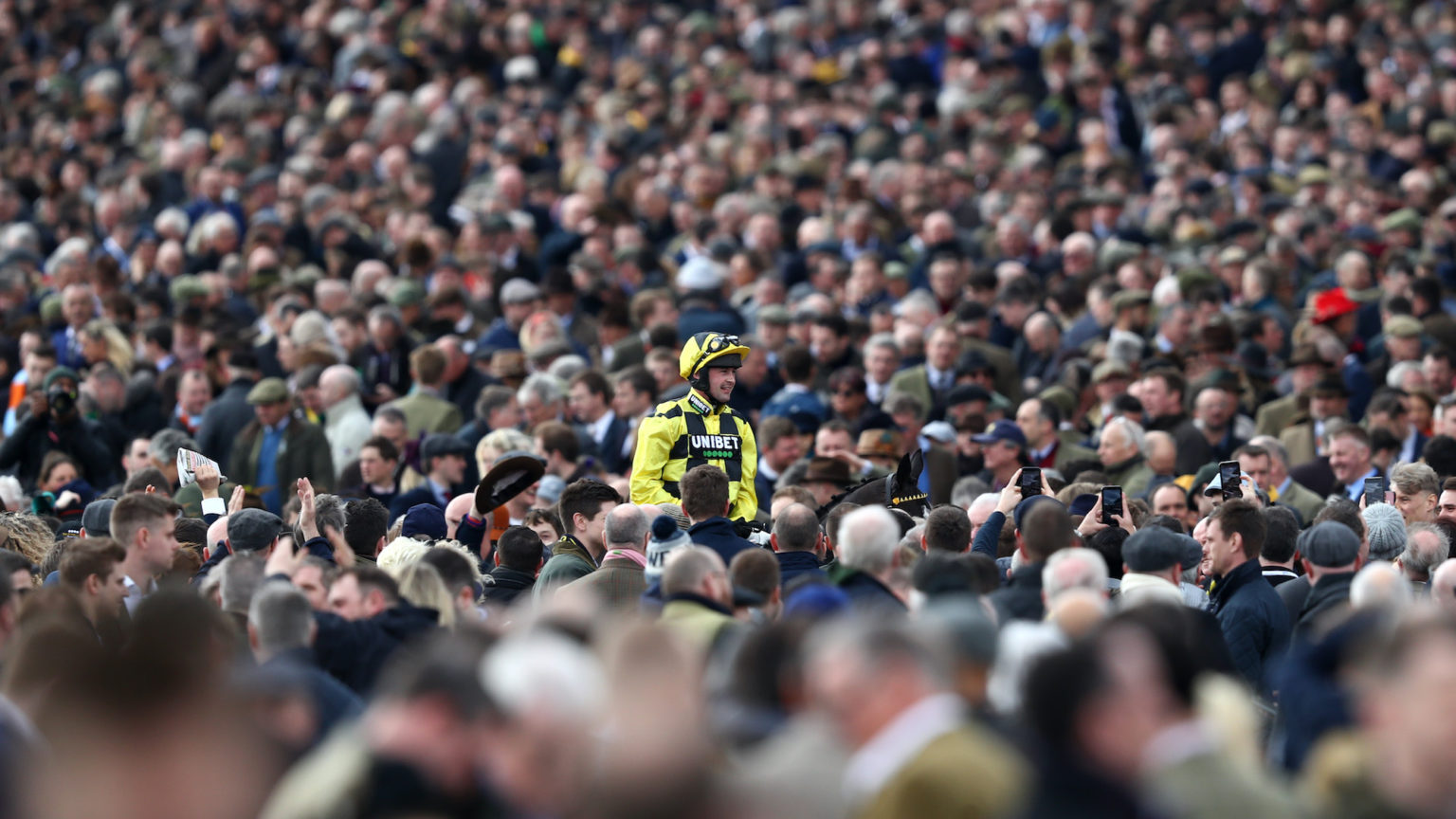 I have enjoyed this year's build-up to the UK's annual horse-racing spectacular, the Cheltenham Festival. Sadly, thanks to lockdown restrictions, there will be no crowds around the racetrack. But it is still good to see the festival going ahead.
We may not be able to sit in the bookies to watch and bet on the races. But we can watch the full four-day schedule (16 to 19 March) for free on ITV. And so, with an afternoon or two off work, the sun shining and the going good, there will be a chance to marvel at the horses, enjoy the spectacle, and of course hope for a winning horse with long odds.
But a vocal few are not so happy. Cheltenham's return has prompted them to claim, once again, that last year's event, attended by over 250,000 people, should not have gone ahead. They claim, just as pro-lockdown figures like Independent SAGE's Sir David King did last year, that Cheltenham was 'the best possible way to accelerate the spread of [Covid-19]'. As one editorial put it recently, Cheltenham was 'one of a series of super-spreader events' that led to a 'tsunami of grief and loss' to sweep across the UK.
The Twitterati have joined in, too. Former New Labour press secretary Alastair Campbell linked Cheltenham to the UK's 130,000 Covid-related deaths. As did actor David Schneider and assistant general secretary of UNITE Howard Beckett. Beckett even claimed the government should face criminal charges: 'This was a crime and the politicians who allowed it to happen should be tried for manslaughter.'
Yet there is no evidence that this was the case. As the Racing Post put it last year: 'Evidence that the festival contributed to a significant spread of the coronavirus is purely anecdotal.' Moreover, at the time, the official scientific and medical advice was not to cancel the event. As Sir Patrick Vallance, the chief scientific adviser, said at the time: 'The chances of contracting the disease by attending such occasions are slim.'
But this has done little to dent the zeal of those who insist that the event was a super-spreader event. They have no evidence for this assertion. But it seems they don't need it. So the Guardian's John Vidal penned a scaremongering piece last month telling the stories of three people who contracted the virus within a week of attending Cheltenham 2020. Even then, Vidal conceded that 'it is impossible to know if [they] contracted the disease at Cheltenham'.
One cannot help but feel there are other motivations at work behind this continued attack on the Cheltenham Festival. For some, it is a product of their long-standing killjoyism – they simply don't like the sight of crowds of people gambling, boozing and cheering. And for the inverted snobs among them, the Cheltenham Festival grates because you get posh people drinking champers there. Combine these sentiments with stories about health secretary Matt Hancock and head of track and trace Dido Harding being horse-racing fans, and you have the perfect opportunity for a bit of anti-Tory venting and scapegoating.
But all of this ignores what Cheltenham is — namely, a great festival of horse racing. So, for the next few days, ignore the miserabilists who don't want anyone to enjoy themselves during a long and difficult lockdown, and turn on the TV and watch a bit of horse racing. Memories and heroes are made during events like Cheltenham. And let's hope that next year, the crowds can return in full. Oh, and in case you are interested, A Plus Tard for the Gold Cup on Friday!
To enquire about republishing spiked's content, a right to reply or to request a correction, please contact the managing editor, Viv Regan.