Why they canned The Mash Report
It wasn't too 'left-wing' – just painfully unfunny.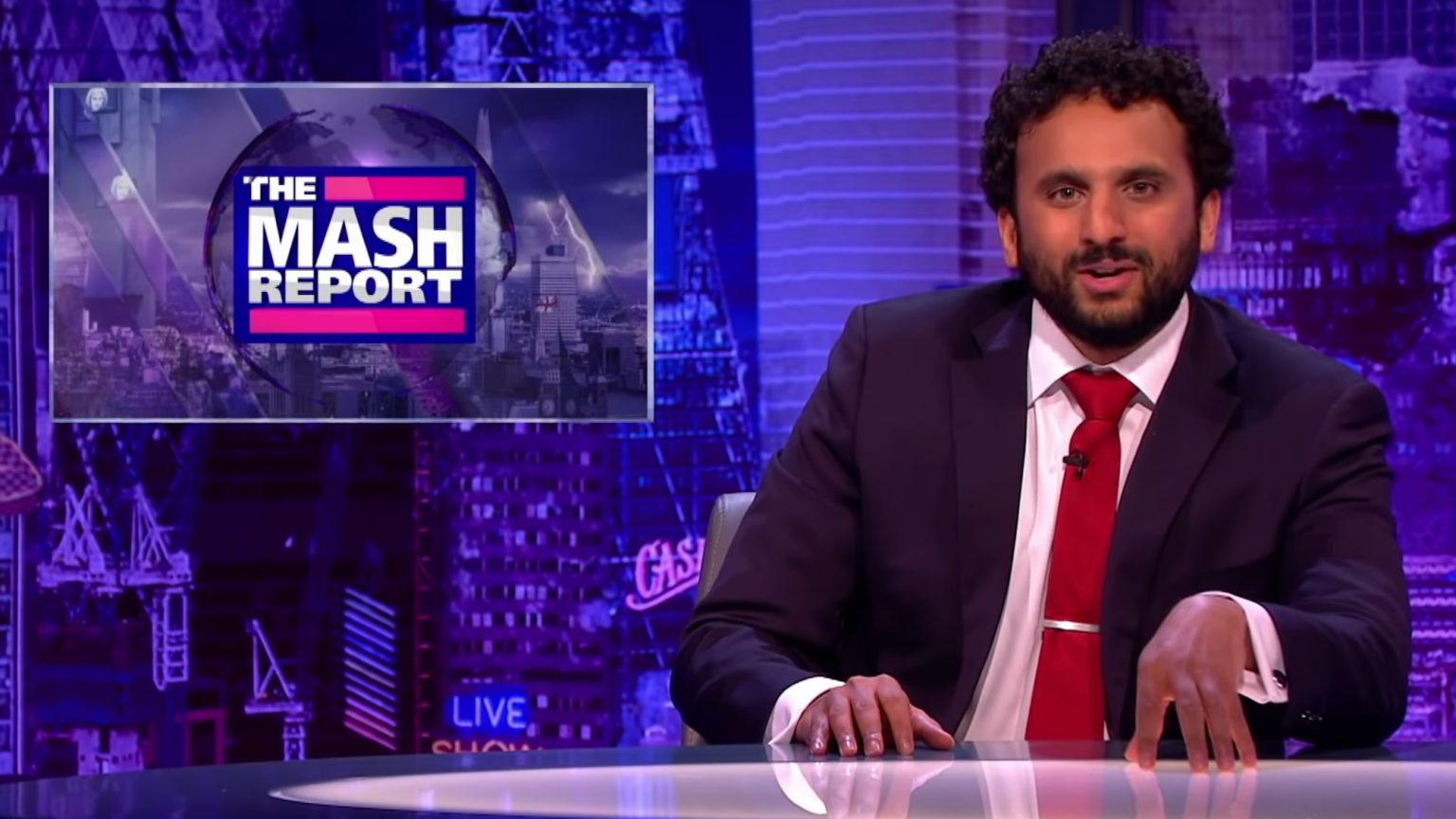 It's a dreadfully sad day in the world of comedy: The Mash Report is no more.
The BBC has axed the (supposedly) satirical show after four painful series.
A spokeswoman said: 'We are very proud of The Mash Report but in order to make room for new comedy shows, we sometimes have to make difficult decisions and it won't be returning.'
We will now have to look somewhere else for our 'Boris is racist' jokes, our 'Brexit is racist' jokes and of course our 'disliking Meghan Markle is racist' jokes.
It's a devastating blow for Nish Kumar, the presenter of TV's greatest yawn-fest. Some are saying this is a purge of left-wing comedy, part of director general Tim Davie's attempts to bring more political balance to the corporation's comedy output.
But this misses two crucial points. Firstly, The Mash Report was not particularly left-wing – it was woke. It pandered to every establishment opinion going, and that was what made it so dull and unfunny.
Secondly, no broadcaster would can a successful show like this for political reasons. The cancellation probably has more to do with The Mash Report's sluggish viewing figures. Episodes in the latest series reportedly didn't even manage to scrape a million live views – despite having a primetime slot on BBC Two.
As Tom Slater has previously argued on spiked, comedy falls flat when it relies on political consensus: 'The problem with Kumar is that his material simply doesn't work if you don't already agree with him. And it's not that funny even if you do.' The same can be said of The Mash Report more generally.
Satire in particular is supposed to push boundaries and challenge received wisdom. The Mash Report did the absolute opposite.
Picture by: BBC / YouTube.
To enquire about republishing spiked's content, a right to reply or to request a correction, please contact the managing editor, Viv Regan.