The cruelty of the house party ban
You can still be fined a crippling £10,000 for organising a gathering.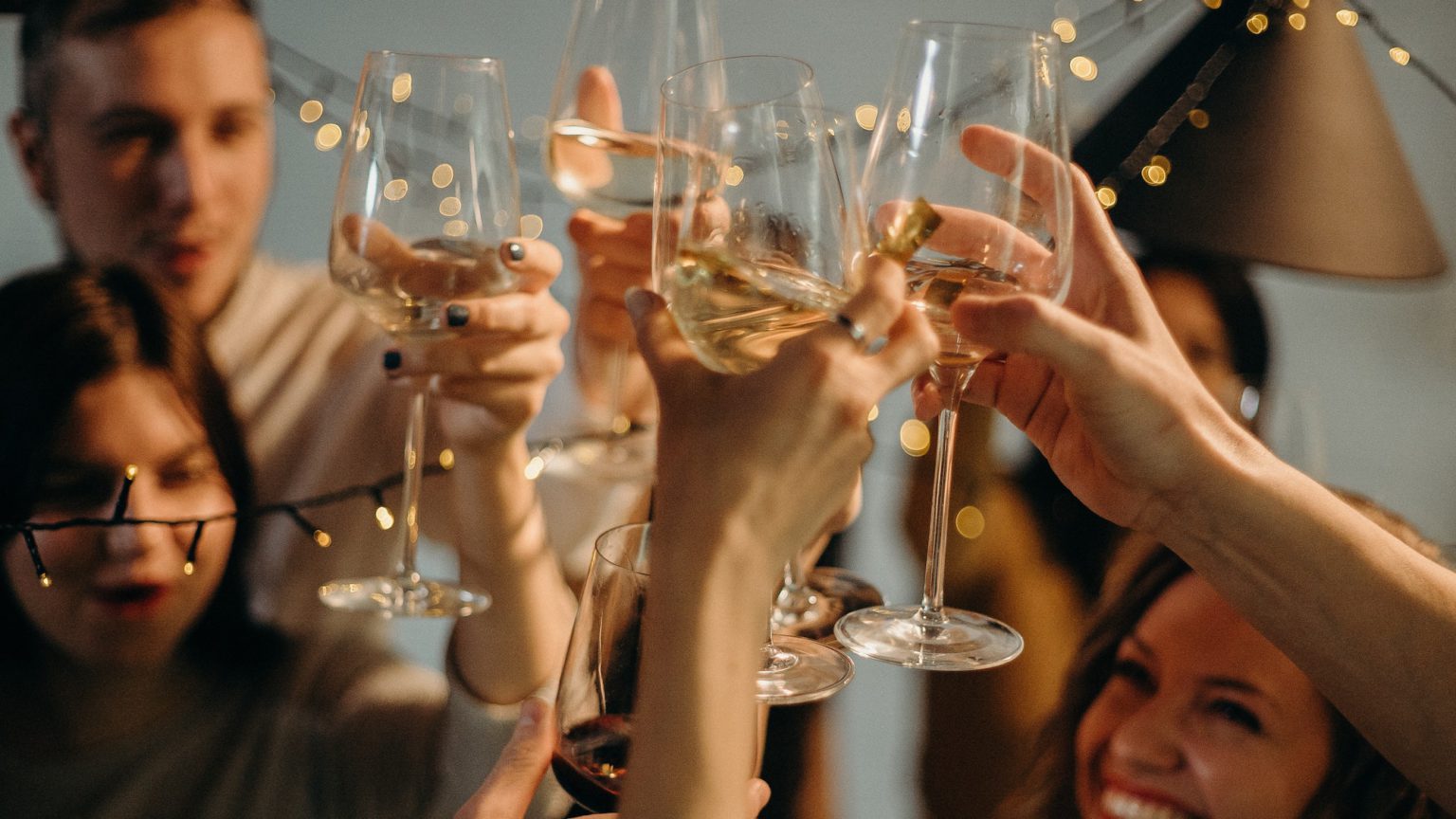 There is one glaring omission in Boris Johnson's three-and-a-bit-month 'roadmap' out of lockdown. Where is the removal of the draconian fines on house parties?
A quick recap: on 21 January, home secretary Priti Patel chaired a televised press conference to announce that anyone attending a gathering of more than 15 people would be given an on-the-spot fine of £800. For repeat offenders, the fine – to be administered by 'our wonderful police officers' – would rise to £6,400. The organiser of the event would be fined an astonishing £10,000.
The house-party ban was always bad law, intended for political posturing (ie, appearing tough) rather than for any serious epidemiological reason. It has already had horrendous consequences. It is this supposed 'house party' ban which has led police to threaten the organisers of the Sarah Everard vigil with a £10,000 fine. It has also been cruelly used against other grieving families for organising private gatherings. So when will it be lifted?
The logical assumption from the prime minister's roadmap is that these fines will be scrapped, all else being well, on 21 June, as part of his promise to remove 'all legal limits' on social contact. But if that's the case, it really isn't good enough. And here's why.
At the time of its announcement, the £800 fine was one of the steepest fines to be introduced for a basic lockdown breach. Presumably, in the eyes of the government, this was justified both by the severity of the pandemic at the time (NHS hospitals were, after all, experiencing peak demand) and the fact that the country was in full lockdown. Anyone attending a mass gathering was, however you look at it, commiting a significant breach of the rules. But within just a few weeks, we will be in a very different situation to January. And the logic for these ultra-harsh penalties will no longer hold water.
By 15 April, when the government expects to have vaccinated almost everyone over 50, we will likely have deaths and hospitalisations at minor levels and community transmission significantly reduced. The threat to the NHS will be a tiny percentage of what it was. The government's own Covid-alert level will almost certainly be downgraded again, most likely to level three – two full levels below what it was in January. Will it still be fair to levy a life-changing debt on anyone organising an 'illegal' BBQ? And an £800 fine for each guest?
Then there's the second point. On the same date, not only will retail businesses, pub gardens and theme parks all be open, but weddings of up to 15 people will be legally permitted. Are we really saying that someone should face bankruptcy for inviting 15 friends for a baby shower – even an outdoor one – when a wedding of the same size would be perfectly legal? That makes no sense whatsoever.
After all, let's not lose sight of how serious a £10,000 fine really is. Back before Covid authoritarianism rotted ministers' brains, fines of this size were limited to severe breaches of public-health rules with immediate and demonstrable harm. They certainly weren't issued on the spot by bad-tempered police officers breaking up student parties.
In the Scottish legal system, for example, a £10,000 fine is given the same weighting as a one-year prison sentence. In England, fines of this size have been used against rogue landlords, heavy polluters and industrial fly-tippers. Even these are usually levied only after an investigation by a regulatory body. In Ireland, a useful comparison given our countries' similarities, you can be fined €10,000 for driving away from a hit-and-run.
The only exception I can see in the UK appears to be for certain driving offences. In 2014, the government took the decision to whack up the maximum penalty for speeding on the motorway from £2,500 to £10,000. And even then, the move was – rightly – condemned by motorists' organisations for being wildly disproportionate. From what I can see, very few motorists have been hit with the full fine.
Throughout the lockdown era, our government has been a serial offender when it comes to coming up with arbitrary and unworkable rules to maintain its tough-guy image. But this legislative flurry has led to some pretty basic errors – one of the most blatant is the failure to put exit dates on even the harshest of measures.
Few things symbolise this failure more than the house-party ban: a vindictive law with the potential to ruin lives and cause untold misery. If the government has any commitment to fairness, it should remove these hefty fines as society opens up. Waiting until the last step of the roadmap just won't do.
Robert Jackman is a writer and critic with the Spectator.
To enquire about republishing spiked's content, a right to reply or to request a correction, please contact the managing editor, Viv Regan.