The weaponisation of suicide
Too many celebs and campaigners are using suicide to try to win the argument.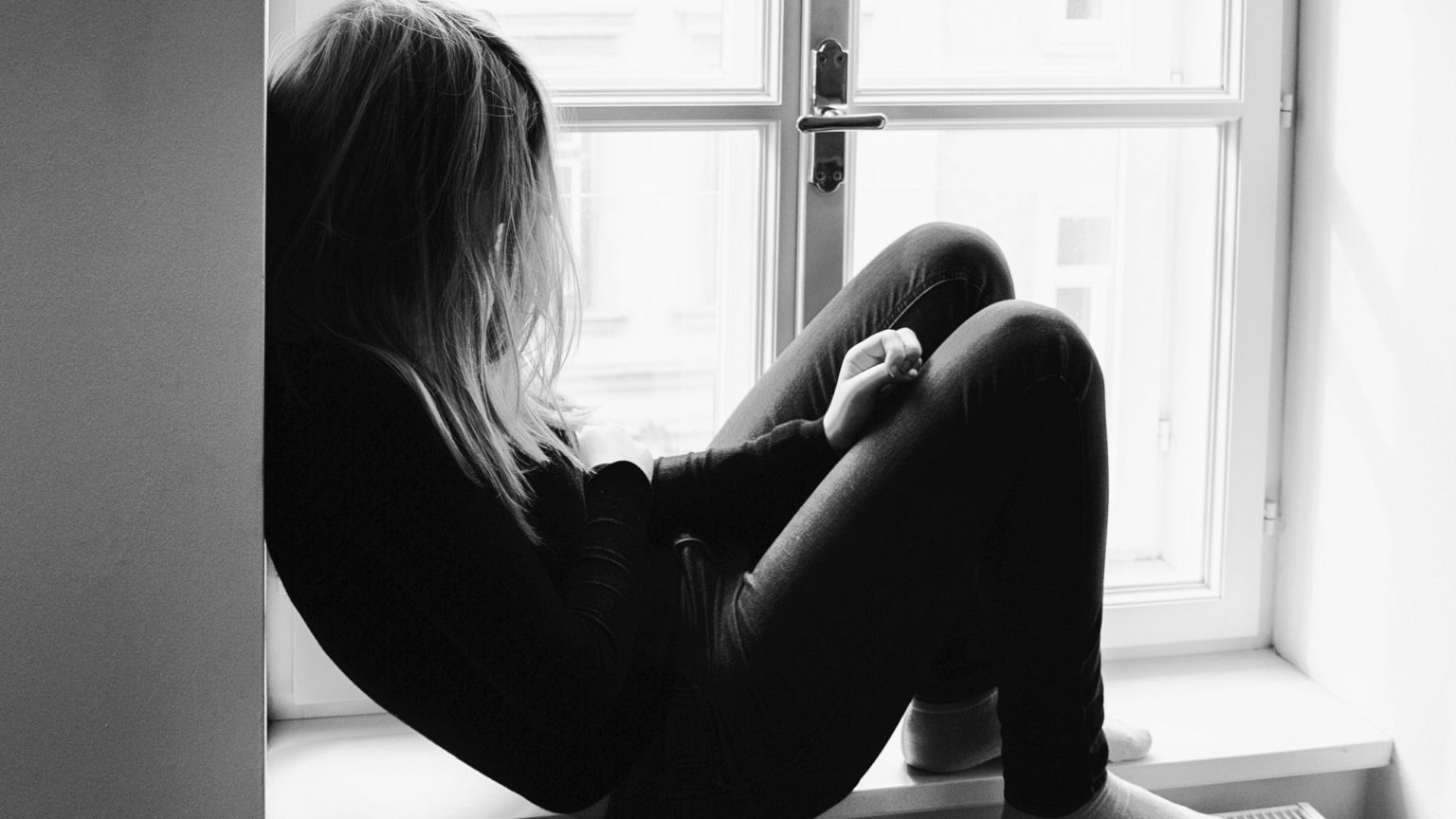 Since publication Spiked Online has been contacted by the legal representatives for Jameela Jamil asserting that this article accuses Ms Jamil of dishonesty in connection with her suicidal feelings. That certainly was not the intention of the author and for the avoidance of all doubt Spiked Online wishes to clarify it did not intend to nor does it accuse Ms Jamil of dishonesty. This article is an opinion piece intended to explore concerns about the erosion of free speech and does not purport to provide any definitive statement of fact on the matters raised within it.
The virtue-signalling set has reached a new low. They are now weaponising suicide against their critics. Jameela Jamil is the latest. She says she 'genuinely considered suicide' after getting into an online spat with Piers Morgan last February. This is wince-inducing. Suicide is a very serious business. You do not utilise suicidal feelings to score points against your critics. What is happening to people?
Ms Jamil, a British TV host turned LA woke celeb, locked horns with Morgan shortly after the suicide of Love Island's Caroline Flack in February 2020. After Ms Jamil expressed sorrow over Ms Flack's death, and wagged her finger at the online bullies who drive women to such desperate conditions, Morgan decided to reveal some private messages he had received from Flack. One said: 'I'm struggling with Jameela. The hate she aims at me.' Oof.
This was undoubtedly devastating for Jamil. There she was getting retweets for expressing sadness over Flack's death, while Flack, towards the end of her life, had felt 'hated' by Jamil. Jamil's performance as Queen Feminist, as the implacably woke defender of women and minorities from abuse, had been punctured. Flack, it seems, had felt especially put out by Jamil's online rage against a show called The Surjury that Flack had been due to present, which would have been a kind of reality-TV cosmetic-surgery shindig.
In response to Morgan's body-blow to her reputation as a painfully PC dispenser of compassion to 'the oppressed' – plus-size women, celebs under pressure, trans people, etc etc – Jamil gave as good as she got. She branded Morgan a 'bullying parasite'. It was a typical social-media squabble – bitchy, pointless, and manna from heaven for the lobotomised media – and it soon fizzled out. Only Jamil has now breathed life back into it in a way that feels darkly manipulative.
She says her spat with Morgan pushed her to the very edge. Following Morgan's departure from Good Morning Britain this week, she said: 'I almost killed myself a year ago because of Piers Morgan's relentless campaign of lies and hatred against me…' She said she is glad to still be alive, not least because she gets to see Morgan 'leave GMB'. She accompanied her comment with a gif of her doing a hair flick at a red-carpet event.
It all feels a little odd. Anyone who knows someone who has endured that dark night of the soul of contemplating suicide, or of actually committing it, knows that it doesn't become a mere reference point in your life a year later. It doesn't become a gif. There is an uncomfortable clash between the unimaginable darkness of suicide and the whimsy with which Jamil revealed her alleged suicidal feelings essentially in order to say 'Fuck Piers Morgan'.
Of course none of us knows what went on inside Ms Jamil's head last February. Just as we don't know what was going on in the soul of Meghan Markle when she entered palace life. She is another one who, this week, in that interview, claimed to have experienced suicidal feelings when she was 'trapped' in the royal family. But we do know, surely, that the politicisation of alleged suicidal tendencies, the marshalling of them as a form of emphasis in Twitterspats or in criticisms of the British royal family, can only be bad for public life and for reasoned discussion.
Using the spectre of suicide or suicidal feelings to underline a point – whether it's that Piers Morgan is a bastard or that the British monarchy is archaic – is regressive and dangerous. It seems designed to stymie honest, open discussion. It acts as a debate-ender, as a red stop sign to anyone who is thinking of criticising Ms Jamil, or questioning Meghan's recollections, or defending the right of TV presenters to be as colourful and controversial as they like. Once suicide is entered into the equation, that kind of commentary becomes pointedly more difficult. 'You're questioning someone's mental-health experiences?!', online armies will scream.
A similar dynamic can be seen in transgender activism. Trans activists and their so-called allies in left-wing media circles are constantly marshalling the spectre of suicide to try to get their way. They claim trans teens are more likely than non-trans teens to contemplate or attempt suicide. With extraordinary cynicism they use this claim, which is actually a questionable one, to try to secure the policies they desire. They're essentially saying: 'If you don't provide transgender interventions for young people, they will kill themselves.'
This has to stop. Suicide is incredibly serious. It is one of the most awful, tragic acts a human being can carry out. Making suicide into a political bargaining chip or using it to shame or shut down one's opponents will further emotionalise and denigrate public discussion. And it will trivialise suicide too. Worst of all, if we encourage a younger generation to view suicidal thoughts or suicide attempts as a way of making a political argument, a way of defeating one's opponents, we will really regret it.
To enquire about republishing spiked's content, a right to reply or to request a correction, please contact the managing editor, Viv Regan.